Latest News on Pearl Lang
Stage Credits
  [Broadway]
1951
Solveig
  [Broadway]
Original Broadway Production, 1949
Performer
Carita
"American Primitive" Dancer
"Broadway Love Song" Performer
  [Broadway]
Original Broadway Production, 1947
Susan Mahoney [Replacement]
  [Broadway]
Original Broadway Production, 1945
Dancer
June Girl
  [Broadway]
Original Broadway Production, 1943
Ensemble/Other Roles
Dancing Ensemble
Stage
Performances
  [Broadway]
1951
Solveig
  [Broadway]
Original Broadway Production, 1949
Performer
Carita
"American Primitive" Dancer
"Broadway Love Song" Performer
  [Broadway]
Original Broadway Production, 1947
Susan Mahoney [Replacement]
  [Broadway]
Original Broadway Production, 1945
Dancer
June Girl
  [Broadway]
Original Broadway Production, 1943
Ensemble/Other Roles
Dancing Ensemble
Pearl Lang News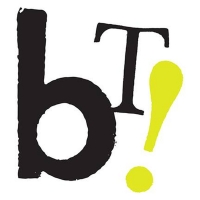 Ballet Tech's Kids Dance to Return to the Joyce for First New York Season Since 2019
by Chloe Rabinowitz - May 18, 2022
Ballet Tech's Kids Dance will return to The Joyce Theater (175 Eighth Avenue) with a program devised by the organization's new artistic director, Dionne D. Figgins. The production celebrates founder Eliot Feld, featuring some of his early Kids Dance pieces as part of Ballet Tech's expanding repertory.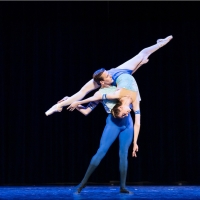 World Premiere of BAREFACE & More Announced for Ballet 5:8 2022-2023 Season
by Chloe Rabinowitz - May 16, 2022
After celebrating a decade of beauty and innovation, Artistic Director and Resident Choreographer Julianna Rubio Slager today announceD the 2022-2023 season of Ballet 5:8, ambitiously launching the female and minority-led premiere ballet company into the next chapter.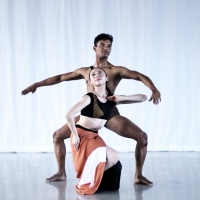 Martha Graham Dance Company, Graham 2, Announces New York Season
by Marissa Tomeo - May 4, 2022
This June, the Martha Graham Dance Company's acclaimed second company will be back on stage for its 39th New York season with an exciting program of new works and Graham classics. The season is dedicated to Yuriko, longtime Graham dancer, teacher, and Graham 2 founder, who passed away on March 8 at the age of 102.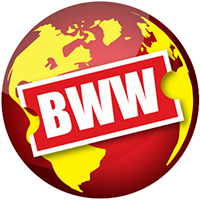 The Martha Graham School Scholarship Bash And Benefit And 2022 Award Recipients
by A.A. Cristi - Dec 13, 2021
On Wednesday, January 5, at 7pm ET, the Martha Graham Dance Company will host a festive live-streamed event to celebrate the Martha Graham School and the 2022 Martha Graham School award recipients: Rosetta Fair, Kate Reyes, and Matilde Santos.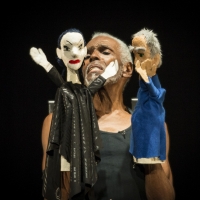 Jody Gottfried Arnhold, Gus Solomons Jr and Abdel R. Salaam Conclude The American Dance Guild Virtual Festival
by A.A. Cristi - Dec 10, 2020
Reaching into its archival treasure trove of rarely seen recordings of past events, The American Dance Guild continues their virtual offering 10 Years Over 10 Weeks, a rich collection of video performances of honorees and guest artists over the last ten years of ADG Performance Festivals.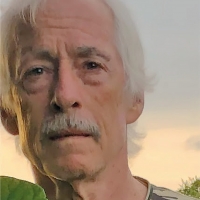 Eliot Feld to Step Down as Artistic Director and President of Ballet Tech; Board Launches Search for his Successor
by Chloe Rabinowitz - Nov 17, 2020
Ballet Tech, which each year introduces hundreds of New York City public school children to the beauty and rigor of classical dance today announces that Eliot Feld, its founder, artistic director, and president, is stepping down. He said, 'After 47 years of tightropes and other exhilarations, it's time to pass the baton.'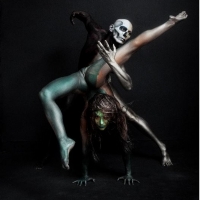 BWW Interview: Javier Dzul of DZUL DANCE: THE LAST MAYAN KING at Bickford Theater At The Morris Museum
by Jaclyn Layman - Sep 3, 2019
I had the chance to ask Javier Dzul some questions about the world premier of his newest piece Dzul Dance: The Last Mayan King at the Bickford Theater September 20-21.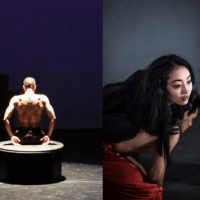 Green Space To Present TAKE ROOT
by A.A. Cristi - Aug 23, 2019
Green Space is pleased to announce a diverse roster of artists for its signature programs this September. Take Root will present an evening of work by ENTERART and ARIM Dance on September 20th and 21st, and Fertile Ground showcases works-in-progress by multiple dance artists on September 22nd. Green Space has proven to provide an inspiring and welcoming environment where choreographers can explore, experiment, and deepen their creative process. Hoong Yee Lee Krakauer, Executive Director, Queens Council on the Arts
THE LAST MAYAN KING, The First Show Of The Live Arts At The Morris Museum Season, Opens September 20
by A.A. Cristi - Aug 15, 2019
Javier Dzul grew up in the jungles near Campeche, Mexico where the temples and echoes of Mayan culture still remain. He grew up performing Mayan ritual dances, which connected him to the rich Mayan spiritual world and its history. In line to be the king of his tribe, Javier endured a grueling jungle ritual, outlasted the other contenders and became king.  When he was 16, the 20th century arrived in the jungle and changed his life. He was introduced to Ballet Nacional de Mexico and he was floored. The ritual dances he learned as a boy were all about power. This modern dance he witnessed was all about beauty.
Ballet Tech Kids Dance Returns Home to The Joyce
by Sarah Hookey - Jun 4, 2019
Ballet Tech KIDS DANCE returns home to The Joyce for six performances of Feld classics, June 6 to 9. Sixty-three whiz-kids, ages 11 to 18, will take the stage with four Feld favorites: Hello Fancy, KYDZNY, Joggers and A Stair Dance.
Pearl Lang Frequently Asked Questions
How many Broadway shows has Pearl Lang been in?
Pearl Lang has appeared on Broadway in 5 shows.
How many West End shows has Pearl Lang been in?
Pearl Lang has not appeared in the West End