Latest News on Paul Chihara
Stage Credits
Productions
[Broadway, 1981]
Music Arrangements
Music Arranger
Writing
Composer
Paul Chihara News
THE GODFATHER LIVE, with 61 Piece Orchestra, to Play Chicago's Auditorium Theatre
by Blair Ingenthron - Nov 6, 2022
On Saturday, November 12th at 8 pm, ten-time Academy Award-winning masterpiece, The Godfather, will be screened and performed with a 61-piece orchestra in celebration of the iconic film's 50th anniversary, produced by CineConcerts and presented by Massimo Gallotta Productions.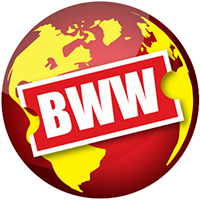 Los Angeles Chamber Orchestra Presents CURRENT: EQUILIBRIUM at Boomtown Brewery In April
by Stephi Wild - Mar 25, 2022
Los Angeles Chamber Orchestra (LACO) adds a decidedly contemporary twist to its programming with "CURRENT: Equilibrium," a visually and aurally immersive program of electro-acoustic classical music, including three world premieres, curated by composer/Artistic Advisor Derrick Skye and led by guest conductor Vincent Womack, on Sunday, April 10, 2022, 5 pm, at Boomtown Brewery in downtown Los Angeles.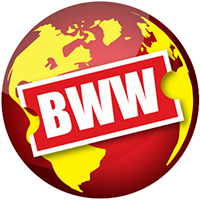 The Seattle Symphony Announces E09066 Concert Broadcast
by A.A. Cristi - Jan 31, 2022
The Seattle Symphony marks the 80th anniversary of Executive Order 9066 with a week-long digital broadcast of the EO9066 program on Seattle Symphony Live. Issued on February 19, 1942, Executive Order 9066 authorized the relocation and incarceration of over 100,000 innocent Japanese American citizens during World War II.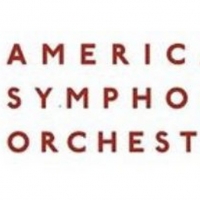 American Symphony Orchestra Offers Free Chamber Music at Brooklyn Bridge Park
by Stephi Wild - Sep 10, 2021
The American Symphony Orchestra (ASO) presents three free concerts of chamber music on September 16, 23, and 30 at Brooklyn Bridge Park, Pier 3 Greenway Terrace, as part of the Sounds at Sunset series.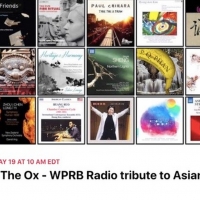 Classical Discoveries With Marvin Rosen Presents WPRB Radio Tribute To Asian American Composers
by Stephi Wild - May 10, 2021
Asian American and Pacific Islander Heritage Month, for the next two Wednesday mornings (May 12 and May 19) from 7:00 to 10:00am, Classical Discoveries, with host Marvin Rosen, will air two programs completely devoted to music by Asian American composers. The two-part series is called In The Year of The Ox - WPRB Radio tribute to Asian American Composers.
Smuin Contemporary Ballet Announces SMUIN AL FRESCO
by A.A. Cristi - Apr 21, 2021
East Bay dance audiences may be pondering not "to be or not to be" but whether 'tis nobler to dance when Smuin Contemporary Ballet takes the stage with Smuin al Fresco at the beautiful outdoor Bruns Amphitheater in Orinda.
Derrick Spiva Jr. Named Los Angeles Chamber Orchestra Artistic Advisor
by Chloe Rabinowitz - Aug 19, 2020
Jaime Martín, Music Director of Los Angeles Chamber Orchestra (LACO), has promoted LACO's Artist-Educator/Composer Derrick Spiva Jr. to Artistic Advisor, announces LACO's Executive Director Ben Cadwallader.
The Broad Stage Announces Classical Hour On Facebook
by Stephi Wild - Mar 28, 2020
The Broad Stage announces The Broad Stage Classical Hour, a new, recurring program featuring live classical performances from intimate rooms. The Broad Stage Classical Hour is part of The Broad Stage at Home, a destination offering new, livestreamed content from artistic partners and archival concert footage.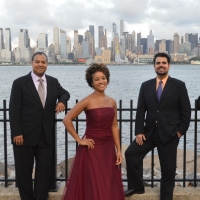 Harlem Quartet Showcases Music Of African American & Latino Composers In Two Eclectic Programs
by A.A. Cristi - Sep 23, 2019
The Chamber Music Society of Detroit is presenting the Harlem Quartet in two diverse concert programs ranging from classical to contemporary, Latino and jazz.  On Friday, October 11 at 8:00 PM, the quartet performs music of African-American composers at Schaver Music Recital Hall, located at 480 W. Hancock in Detroit, on the campus of Wayne State University.  Then on Saturday, October 12 at 8:00 PM, 14-time Grammy Award winning clarinetist and composer Paquito D'Rivera joins the quartet at Seligman Performing Arts Center, located at 22305 W. 13 Mile Road in Beverly Hills.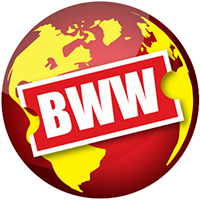 Solistas Ensamble interpretará música sacra de Leoncavallo, Puccini, Mascagni, Verdi, Zandonai y Chihara
by Julie Musbach - Jun 7, 2019
El llamado verismo nació en Italia como una manera realista de plasmar el mundo, lejos de la idealización romántica y las ilusiones. Este movimiento estuvo presente en la música y formará parte del próximo concierto de Solistas Ensamble de Bellas Artes que ofrecerá el programaMúsica Sacra de Repertorio Verista, con obras de compositores como Leoncavallo, Puccini, Mascagni, Verdi, Zandonai y Chihara.
Paul Chihara Frequently Asked Questions
How many shows has Paul Chihara written?
Paul Chihara has written 1 shows including Shogun: The Musical (Composer).