Latest News on Noah Miller
Stage Credits
  [West End]
Original London Production, 2005
Tall Boy [Replacement]
Noah Miller News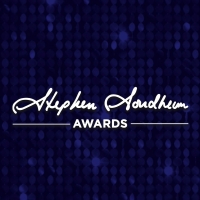 Broadway Method Academy Announces 2022 Stephen Sondheim Award Nominees
by A.A. Cristi - May 23, 2022
Broadway Method Academy, in association with the Shubert Theatre of New Haven and Sacred Heart University's Theater Arts Department has announced the nominees for the fifth annual Stephen Sondheim Awards.

Gallery Theater Opens 2019 Season With IT'S ONLY A PLAY
by A.A. Cristi - Dec 19, 2018
It's the opening night of The Golden Egg on Broadway, and the wealthy producer Julia Budder (Holly Spencer) is throwing a lavish party in her Manhattan townhouse. Downstairs the celebrities are pouring in, but the real action is upstairs in the bedroom, where a group of insiders have staked themselves out to await the reviews.

WHITE BOY RICK Starring Matthew McConaughey Comes to Digital, Blu-ray, and DVD
by Kaitlin Milligan - Nov 8, 2018
Enter the corrupt world of 1980s Detroit at the height of the War on Drugs in the compelling father-son story, WHITE BOY RICK, debuting on Digital and available via the Movies Anywhere App. on December 11 and on Blu-ray and DVD December 25 from Sony Pictures Home Entertainment. Based on true events, WHITE BOY RICK tells the moving story of a blue-collar father, played by Academy Award® winner Matthew McConaughey (2013, Best Actor, Dallas Buyers Club,) and his teenage son, played by newcomer Richie Merritt. Fifteen-year-old Rick Wershe Jr., dubbed "White Boy Rick", becomes the youngest FBI informant in history, and later a drug dealer, manipulated by the very system meant to protect him, abandoned by his FBI handlers, and sentenced to life in prison.
Gallery Theater Presents FOOTLOOSE
by A.A. Cristi - Aug 15, 2018
When Ren (Noah Miller) and his mother (Sarah Rose-Fish) move from Chicago to a rural town, Ren is prepared for the inevitable adjustment period at his new high school. What he isn't prepared for are rigorous local edicts, including a ban on dancing instituted by the local preacher (Richard Pratt). When the reverend's rebellious daughter, Ariel (Stephanie Koffroth), sets her sights on Ren, he finds himself at odds with most of the town, including the Reverend Moore. With help from Ariel and his new best friend, Willard (Ethan Keleher), Ren challenges the law and helps heal a hurting community. Footloose celebrates the wisdom of listening to young people, guiding them with a warm heart and an open mind.
Texas Ballet Theater Expands Company For 2017-18 Season
by BWW News Desk - Aug 10, 2017
Texas Ballet Theater (TBT) has expanded its company for the 2017-2018 season.  As the dancers return to work, they will be joined by four new trainees, four apprentices, and five new company members.
Noah Miller Videos
STAGE TUBE: MERRILY Prepares For West End Transfer!
by Stage Tube - Apr 11, 2013
The full cast is announced today as rehearsals begin for the West End transfer of the stunning Menier Chocolate Factory production of the Sondheim/ Furth musical Merrily We Roll Along. Directed by triple Olivier Award winner Maria Friedman, previews begin at the Harold Pinter Theatre on Tuesday 23rd April.
Noah Miller Frequently Asked Questions
How many Broadway shows has Noah Miller been in?
Noah Miller has not appeared on Broadway.
How many West End shows has Noah Miller been in?
Noah Miller has appeared on London's West End in 1 shows.
What was Noah Miller's first West End show?
Noah Miller's first West End show was Billy Elliot which opened in 2005