Latest News on Michael Earl
Latest News on Michael Earl
Stage Credits
  [Regional (US)]
World Premiere, 1984
Performer
Michael Earl News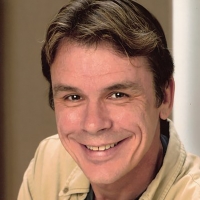 BWW Interview: Actor Patrick Burke Talks About His Love for AVENUE Q
by Don Grigware - Dec 28, 2019
Actor/director Patrick Burke is nominated for a BWW Award for his outstanding direction of Avenue Q at Group Rep this past summer. This interview shows his deep connection to the show and desire to move it forward. You've been an active member of the Group Rep for years, as an actor and producer.  The Group Rep is not known for having musicals on their season schedules.  How did Avenue Q get on the 2019 Season Schedule?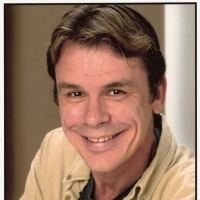 BWW Interview: Director Patrick Burke Talks Puppetry in AVENUE Q
by Don Grigware - Jun 11, 2019
Director Patrick Burke trained at?The American Academy of Dramatic Arts. Onstage at the Group?Rep:?A Christmas Carol,?Inspecting Carol,?Sherlock's Last Case,?Hotel Paradiso, Awake and Sing,?Boeing Boeing,?Don't Dress For Dinner,?That Lovin' Feelin',?A Nice Family Christmas, Lost In Yonkers,?A Midsummer Night's Dream,?Romeo & Juliet, and Rumors.  When did you get interested in puppets and puppetry?
Classical Theatre of Harlem presents THE THREE MUSKETEERS
by A.A. Cristi - Jun 29, 2017
The Classical Theatre of Harlem (Ty Jones, Producing Artistic Director) presents the New York premiere of The Three Musketeers, written by Catherine Bush and adapted from the classic novel by Alexandre Dumas.
Five Student Poets Announced in White House Committee's National Student Poets Program
by Molly Tracy - Sep 9, 2016
The fifth annual class of the National Student Poets Program (NSPP) the nation's highest honor for youth poets has been announced by the President's Committee on the Arts and the Humanities (PCAH) in partnership with the Institute of Museum and Library Services (IMLS) and the nonprofit Alliance for Young Artists & Writers. The students were appointed by First Lady Michelle Obama at a ceremony earlier today in the State Dining Room at the White House. As part of an appointment ceremony, each of the students did a reading of an original poem.
Michael Earl Videos
STAGE TUBE: Behind the Scenes - Classical Theatre of Harlem's A MIDSUMMER NIGHT'S DREAM
by Stage Tube - Jun 25, 2013
The Classical Theatre of Harlem (CTH) (Producing Artistic Director, Ty Jones), presents the Shakespeare classic A Midsummer Night's Dream directed by Artistic Associate Justin Emeka this summer in Harlem's Richard Rodgers Amphitheater in Marcus Garvey Park. Performances of the free play, which runs July 13-30 (on Tuesdays through Sunday) at 7:30 pm, are made possible by the Ford Foundation. Click below to watch a behind-the-scenes, director's journal of the production in rehearsals!