Date Of Death:
May 29, 1979
Birth Place:
Toronto, ON, CANADA
Latest News on Mary Pickford

Date of Death:
Birth Place: Toronto, ON, CANADA
Latest News on Mary Pickford
Stage Credits
  [Broadway]
1913
Juliet
  [Broadway]
1907
Betty Warren
Stage
Performances
  [Broadway]
1913
Juliet
  [Broadway]
1907
Betty Warren
Mary Pickford News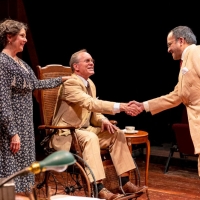 TimeLine Theatre Extends CAMPAIGNS, INC. Through Late September
by Chloe Rabinowitz - Aug 26, 2022
TimeLine Theatre Company has announced a one-week extension of its current hit world premiere comedy, Campaigns, Inc. TimeLine's 26th season opener will now run through Sunday, September 25.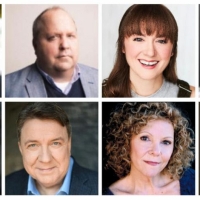 World Premiere of CAMPAIGNS, INC. to Debut in August at Timeline Theatre
by Chloe Rabinowitz - Jun 30, 2022
TimeLine Theatre Company will return to its longtime home at 615 W. Wellington Avenue in Chicago's Lakeview East neighborhood for its 26th season opener, the world premiere of Campaigns, Inc.
Review: Attend the Tale of Stephen Sondheim's Masterpiece at SPC: SWEENEY TODD: THE DEMON BARBER OF FLEET STREET
by Peter Nason - Jun 25, 2022
Director Scott Cooper has done it again with this incredible production!
BLAME IT ON THE MISTLETOE Comes To Musical Theatre University
by Kay Kudukis - Dec 22, 2021
When most people think of drama schools, Julliard in New York, The Goodman in Chicago, and UCLA in Los Angeles spring to mind. But just a two hour drive from LA is Palm Springs, California, the home to Musical Theatre University (MTU), the ultimate arts training program for high school students.
Arnaz, Bullock, Luft, Wagner And More Featured In New Holiday Movie Musical BLAME IT ON THE MISTLETOE On Broadway On Demand
by David Green - Dec 10, 2021
Lucie Arnaz, Jim J Bullock, Lorna Luft and Lindsay Wagner join the students of Musical Theatre University in a full-length, original holiday movie musical BLAME IT ON THE MISTLETOE which plays in theaters in Palm Springs, CA as well as streaming for one week, December 19-24, on Broadway On Demand. The holiday teen romantic comedy features a screenplay and lyrics by David Green and music by David Nehls (Great American Trailer Park Musical).
BWW Interview: Donelle Dadigan Re-Opening Her Hollywood Museum TO THE FUTURE
by Gil Kaan - Aug 6, 2021
Hollywood Museum founder Donelle Dadigan headed a re-opening ceremony of her Hollywood Museum August 4, 2021; commemorating the donated additional props from Bill and Patrick Shea to the Back to the Future Part I, II, III exhibit. On behalf of the Museum and the Shea father and son, Donelle presented a $5,000 check to the Michael J. Fox Foundation, which Michael accepted via video.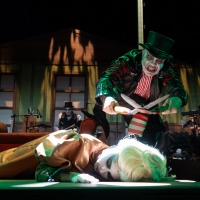 BWW Review: You've Never Seen Anything Like Jobsite Theater's SHOCKHEADED PETER
by Peter Nason - Jun 12, 2021
Based on a notoriously deranged German children's book, it's a theatrical marvel...but will audiences get it?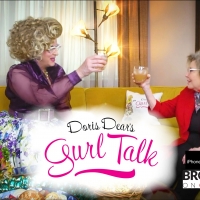 New Episode DORIS DEAR'S GURL TALK Streams Today
by Stephi Wild - May 14, 2021
DeForest Theatricals announces Doris Dear, "America's Perfect Housewife" streaming season 2, episode 3, of her hit show, "Doris Dear's Gurl Talk", on Broadway On Demand Friday May 14th starting at 3pm ET. 
The Caucus Awards Honors Reese Witherspoon & Lauren Neustadter With Producers Award
by Sarah Jae Leiber - Feb 8, 2021
The Caucus for Producers, Writers & Directors is thrilled to announce the final honorees for the 2021 Caucus Awards - Academy Award®, Golden Globe, and Emmy winner Reese Witherspoon and Hello Sunshine's President of Film and Television Lauren Neustadter (Little Fires Everywhere) will receive the Producers of the Year Award.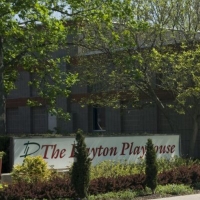 Dayton Playhouse Announces Casting For THE CONSUL, THE TRAMP, AND AMERICA'S SWEETHEART
by Stephi Wild - Dec 29, 2020
Dayton Playhouse has announced casting for its production of 'The Consul, The Tramp, and America's Sweetheart.'
Mary Pickford Videos
STAGE TUBE: Katie Holmes Sings DAMN YANKEES to Tom Cruise
by BroadwayWorld TV - May 5, 2010
Katie Holmes and husband, Tom Cruise dance while Katie sing's Whatever Lola Wants from the musical Damn Yankees at the A Fine Romance Benefit for The Motion Picture and Television fund. May 4th, 2010.
Mary Pickford Frequently Asked Questions
How many Broadway shows has Mary Pickford been in?
Mary Pickford has appeared on Broadway in 2 shows.
How many West End shows has Mary Pickford been in?
Mary Pickford has not appeared in the West End