Latest News on Mary B. Robinson
Mary B. Robinson News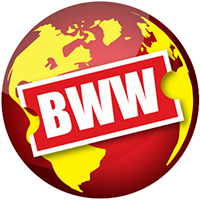 The Acting Company Partners With The Juilliard Drama Division For Shakespeare Tour
by A.A. Cristi - Jan 21, 2020
The Acting Company is proud to announce JULIUS CAESAR and ROMEO & JULIET, two touring productions visiting New York City schools across the five boroughs in January 2020. In an expansion of the Company's five-decade relationship with the Juilliard Drama Division, the school touring productions will for the first time feature casts of current Juilliard acting students.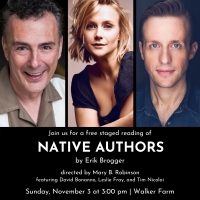 Weston Playhouse New Works Program To Present NATIVE AUTHORS
by Chloe Rabinowitz - Oct 30, 2019
Weston Playhouse Theatre Company Executive Artistic Director Susanna Gellert announces New Works program selection, NATIVE AUTHORS by Erik Brogger, a new play based on the short stories of Weldon Kees. Set in a community not unlike our own here in Vermont, this play is a portrait of a small town - Weston, Nebraska - attempting to get on the map during the Great Depression. Brogger's plays have been produced Off-Broadway and in regional theaters throughout the country and in the UK. For the past 30 years, he has taught creative writing and playwriting at Hofstra University. His recent work includes the teleplay THE FUTURISTS.

BWW Review: A Riveting SWEAT at Pioneer Theatre Company
by Blair Howell - Apr 4, 2019
Pioneer Theater Company stages a riveting SWEAT. The production is more than worthy of the drama's credentials as a 2017 Best Play Tony nominee and winner of the year's Pulitzer Prize.

BWW Interview: Mary B. Robinson Directs the 'Fascinating, Thought-Provoking and Enlightening' Pulitzer Prize-Winner SWEAT at Pioneer Theatre Company
by Blair Howell - Mar 22, 2019
Mary B. Robinson, director of SWEAT at Pioneer Theatre Company, says the Pulitzer Prize-winner contains 'nine characters [that] are created with empathy and humanity, demonstrating the 'curiosity not judgment' mantra of Playwright Lynn Nottage.'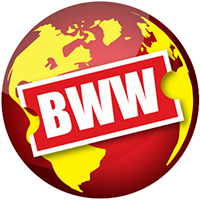 SWEAT Runs March 29 Through April 13 At Pioneer Theatre Company
by A.A. Cristi - Mar 18, 2019
Salt Lake City Pioneer Theatre Company presents Lynn Nottage's award-winning drama, Sweat, in its Utah regional premiere, running Friday, March 29 April 13, 2019.
Photo Coverage: Susan Stroman, Anne Kauffman, and More Win SDCF Awards!
by Walter McBride - Nov 12, 2018
Stage Directors and Choreographers Foundation (SDCF), the not for profit foundation affiliated with Stage Directors and Choreographers Society, presented this year's Zelda Fichandler Award, Joe A. Callaway Awards, and Breakout Award on Sunday, November 11, 2018 in Manhattan. BroadwayWorld attended the evening and you can check out the photos from the ceremony below!
Kathleen Chalfant and More Join Star-Studded TWELVE ANGRY MEN Reading; Cady Huffman Directs
by Julie Musbach - Sep 7, 2018
Producer Lauren Class Schneider announced today that Kathleen Chalfant, Ann Harada and Ana Villafañe will join the stellar all-female ensemble for the staged reading of Twelve Angry Men. Tony Award winner Cady Huffman will direct.
Jenn Colella, Chilina Kennedy, Ariana DeBose, and More Participate in All-Female Reading of 12 ANGRY MEN
by Julie Musbach - Aug 29, 2018
An all-star cast of leading Broadway women will lend their impassioned voices to a reading of the classic play, Twelve Angry Men by Reginald Rose

A DOLL'S HOUSE, PART 2 Comes to Walker
by Stephi Wild - Jul 19, 2018
Next up on Weston's exciting new Second Stage is the eight-time Tony Nominated comedy, A Doll's House, Part 2. Opening August 2 at Weston Playhouse at Walker Farm, this recent Broadway hit by Lucas Hnath spotlights Ibsen's famed 19th century heroine, Nora Helmer, as she returns to the place she once called home with an urgent request. One of the most highly sought offerings for regional theatres across the country, A Doll's House, Part 2 will have its Vermont Premiere in Weston.

Weston Playhouse Announces Lineup For First Ever New Works Festival
by Stephi Wild - May 1, 2018
In keeping with a decades-long commitment to nurture the new, Weston Playhouse Theatre Company is proud to announce its first annual New Works Festival. An exciting two-week celebration of nationally recognized artists creating new work begins this May 18 on the Company's campus in historic Weston Village.