Latest News on Mark Singer
Mark Singer News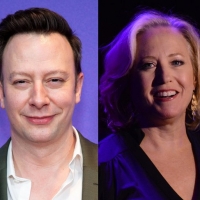 Tally Sessions, Sally Wilfert, Howard McGillin & More to Star in INVENTIONS OF PIANO Industry Reading
by Chloe Rabinowitz - Dec 7, 2022
The Directors Company will present a reading of INVENTIONS FOR PIANO, a new musical by Joseph Thalken, based on the article Fantasia for Piano by Mark Singer. The private industry reading is being presented Thursday, December 8, 2022 at The Theatre Center.
Catskill Mountain Foundation Presents BAD DATES: Two Singular Studies In Dating
by Stephi Wild - May 18, 2022
On Friday and Saturday, May 20 and 21 at 8 pm, the Catskill Mountain Foundation presents Bad Dates: Two Singular Studies in Dating—a night of short plays directed by Mark Singer — featuring Check Please by Jonathan Rand, and Books that Did Not Help Me Pick Up Women, by John McCaffrey and Mark Singer. These plays will stream on ShowShare, Broadway-on-Demand's live streaming platform.
Jan Ewing's IVAN VI to be Presented Virtually
by Chloe Rabinowitz - Jun 1, 2021
Historical dramas are in-fashion on stage and on Netflix these days. Playwright/author Jan Ewing offers his own entry: the story of IVAN VI: The Baby Tsar of Russia.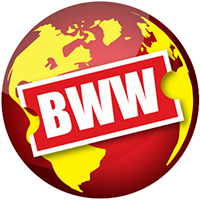 Light In The Attic Presents Live Charity Concert To Support MusiCares' Relief Fund
by A.A. Cristi - Mar 31, 2020
In hopes of bringing some much-needed joy to the planet, acclaimed archival/reissue label and distribution company Light in the Attic will be presenting a free charity concert this Friday (4/3), streaming live on their Twitch and YouTube channels beginning at 4:00 pm PST.
A&E to Premiere Six-Hour Documentary Series BIOGRAPHY: THE TRUMP DYNASTY
by Kaitlin Milligan - Feb 11, 2019
A&E Network will premiere the six-hour documentary series "Biography: The Trump Dynasty" drawing from first-hand accounts and never-before-seen archival footage that examine the life and heritage of the 45th President of the United States. As part of the network's award-winning Biography series, the documentary spans three generations of the Trump family saga and offers an in-depth exploration of the influences that shaped Donald Trump's personality, celebrity, and ambition in business and politics. "Biography: The Trump Dynasty" premieres Monday, February 25 at 9PM ET/PT and airs over three consecutive nights.

Legendary Jeffrey Osborne Releases First Self-Produced Soul Album in 13 Years - WORTH IT ALL
by Macon Prickett - May 29, 2018
It's been 13 years since the R&B world has had a taste of musical stylings by Jeffrey Osborne. Now after a brief trek into the genre of Jazz, Osborne is back with his trademark ballads in the realm of Soul Music for which he has so indelibly inscribed his mark. Singer/songwriter/producer Jeffrey Osborne is making a most triumphant return via his 12-song album, Worth It All, which dropped May 25, 2018 on Artistry Music.  Worth It All  is a vibrant and thoughtfully romantic project in which Osborne (70) reflects on his 35-plus years of marriage and sets said thoughts to a richly robust and diversified palate of sumptuous soul music. The album features special guests Gerald Albright on saxophone, Rick Braun on trumpet and includes a sexy, rainy night scenario song entitled "Work It," co-written by son, Jeffrey Osborne Jr.

QUEEN ESTHER's DILEMMA, The Musical, To Open Off-Broadway in March
by Stephi Wild - Feb 13, 2018
The Queen Esther's Dilemma, a musical by Samuel J. Bernstein, is inspired by the Biblical Book of Esther. This original musical play blends humor with anguish, tragedy with triumph, while exploring Jewish identity in all its complexities. This unique musical will open on March 1st at the Center for Jewish History, New York, for a total of 4 performances (March 1st, 4th, 13th and 18th).
Joust Theater Company to Present Gina Stevensen's BOOK OF ESTHER
by BWW News Desk - Dec 8, 2017
The Joust Theatre Company will present the NYC workshop premiere of Gina Stevensen's Book of Esther.
Joust Theater Company to Present Gina Stevensen's BOOK OF ESTHER
by BWW News Desk - Nov 20, 2017
The Joust Theatre Company will present the NYC workshop premiere of Gina Stevensen's Book of Esther.