Latest News on Louise Guinand:
Latest News on Louise Guinand
Louise Guinand News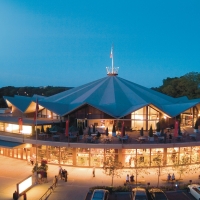 Stratford Festival 2023 Special Holiday Presale Begins Next Week
by Chloe Rabinowitz - Dec 8, 2022
The Stratford Festival is putting the finishing touches on casting and will soon open its box office for a special holiday pre-sale for tickets to the 13 exciting shows of the 2023 season. With savings up to 25%, this is a perfect opportunity to secure tickets for your favourite shows or buy gifts for the theatre-lovers on your list.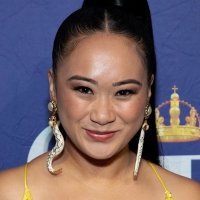 Stratford Festival Announces Casting For 2023 Season Featuring Andrea Macasaet, Robert Markus, Jonathan Goad & More
by Stephi Wild - Nov 1, 2022
Just as the 2022 season comes to a close, work for the 2023 season is getting underway at the Stratford Festival. Creative teams for next year's productions are coming into place and the casting department is busy confirming key roles for the season. Soon the workshops will be abuzz with artisans building the season's sets, props and costumes.
World Premiere of Hannah Moscovitch's POST-DEMOCRACY to Open at Tarragon Theatre in November
by Chloe Rabinowitz - Oct 21, 2022
Mike Payette Artistic Director of Tarragon Theatre and Managing Director Andrea Vagianos will present the World Premiere of Post-Democracy, which ends the calendar year at Tarragon. The play, written by Hannah Moscovitch, runs in the Mainspace from November 8 - December 4, 2022 (opening November 16, media opening November 17).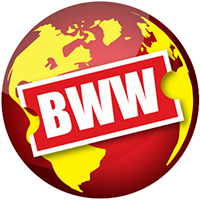 Shakespeare and Indigenous Histories Collide in the World Premiere of 1939
by Stephi Wild - Aug 23, 2022
1939, a Stratford Festival commission written by Jani Lauzon and Kaitlyn Riordan, starts previews at the Studio Theatre on August 23, directed by Lauzon.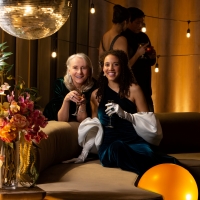 ALL'S WELL THAT ENDS WELL to be Presented at Stratford Festival
by Chloe Rabinowitz - Jun 13, 2022
The Stratford Festival's new Tom Patterson Theatre will open its doors to its second production on Tuesday, June 14, as director Scott Wentworth's production of All's Well That Ends Well begins performances.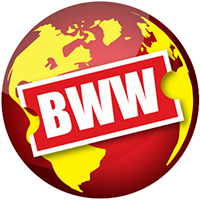 Young People's Theatre Presents Canadian Premiere Of THE ADVENTURES OF PINOCCHIO
by A.A. Cristi - Oct 24, 2019
a??a??a??a??a??a??a??Young People's Theatre (YPT) is thrilled to announce that this year's holiday musical is the Canadian premiere of The Adventures of Pinocchio! Multi-award-winning actor Sheila McCarthy returns to YPT after more than 35 years to direct this rollicking new musical, which follows the beloved marionette on his mischievous quest to become a real human being. The Adventures of Pinocchio will be presented on the Mainstage from November 11, 2019 to January 5, 2020.
BWW Review: ROPE is Riveting at the SHAW FESTIVAL
by Michael Rabice - Jun 28, 2019
The Shaw Festival has a great history of producing murder mysteries and this season we are lucky to have Patrick Hamilton's play 'ROPE.' Probably more well known as the 1948 Alfred Hitchcock movie starring Jimmy Stewart, ROPE had it's start in 1929 on the British stage. It's twist lies in the fact that it is not a 'whodunnit,' but a 'can they get away with it.' Hamilton's knack for mystery can also be seen in his other famous thriller, GASLIGHT. From start to finish, this production of ROPE is a riveting hit.
CAKEWALK Comes to The Blyth Festival
by Stephi Wild - Jun 24, 2019
Back by popular demand- Cakewalk, one of our sweetest and most delicious comedies from when the Blyth Festival began, is coming back to the stage in celebration of the Festival 45th Anniversary Season. The revival runs June 26 to Aug. 10.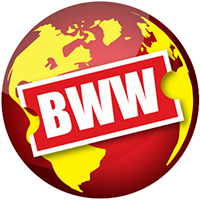 HENRY VIII is Now in Previews At The Stratford Festival
by Stephi Wild - May 8, 2019
Henry VIII, Shakespeare's thrilling drama about a pivotal moment in history, is now in previews at the Studio Theatre. The production officially opens on Wednesday, May 29, and early demand for tickets has led to an extended run until October 20.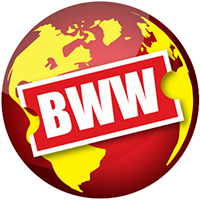 ROPE Binds Murder And Mystery At The Royal George Theatre
by A.A. Cristi - Apr 10, 2019
Rope, a masterfully written psychological crime drama, by Patrick Hamilton begins previews April 12 at the Shaw Festival's Royal George Theatre. Jani Lauzon directs this riveting "can-they-get-away-with-it" that's loosely based on the infamous Leopold and Loeb 1924 murder case.
Louise Guinand Videos
STAGE TUBE: Sneak Peek - TUESDAYS WITH MORRIE at Huron Country Playhouse
by Stage Tube - Jun 12, 2013
'An old man, a young man, and life's greatest lesson'. These three components merge seamlessly in the acclaimed play,Tuesdays With Morrie. This inspiring memoir about living life to fullest is on stage June 26th through July 13th at the Huron Country Playhouse II. Click below for a sneak peek at the production!