Date Of Birth:
March 06, 1906
Date Of Death:
March 03, 1959 (52)
Birth Place:
Paterson, NJ, USA
Latest News on Lou Costello:

Date of Birth: March 06, 1906
Date of Death: March 03, 1959 (52)
Birth Place: Paterson, NJ, USA
Latest News on Lou Costello
Stage Credits
  [Broadway]
1939
Searcher
Marcel
"Customs" Performer
"On the Boulevard" Performer
"The French Have a Word for It" Featured Performer
Lou Costello News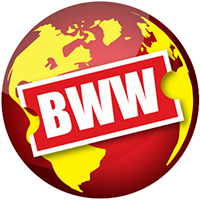 Januscary Film Festival Comes to The Harris Theater Next Month
by Stephi Wild - Dec 13, 2022
The Pittsburgh Cultural Trust has announced the return of the Januscary Film Festival at the Harris Theater, January 6-11. Back with six different new and classic horror films, this film festival dares to be scarier than ever.
BWW Review: WHO'S HOLIDAY! at Castle Craig Players
by Sean Fallon - Dec 12, 2021
Two weeks before Christmas my wife and I'd go To Meriden to see a phenomenal show The Castle Craig Players have done it again At the Memorial Playhouse of Almira F. Stephan A first rate performance we highly enjoyed With Dr. Seuss characters this show has toyed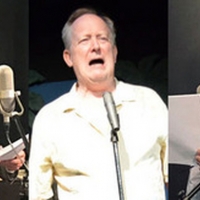 CST LiveOnline! Presents COMEDY FUN With Abbott & Costello and Burns & Allen
by Stephi Wild - Jul 10, 2020
Join Carpenter Square Theatre on our YouTube page to watch this exciting live event on July 17 & 18 at 7 p.m. Also, be sure to subscribe to the CST YouTube channel so you'll be informed of future events.
Garden State Film Festival Announces Virtual Victory and Award Winners
by Kaitlin Milligan - Apr 1, 2020
The Garden State Film Festival (GSFF) presented more than 240 independent films to +15,000 viewers virtually through parallel and dynamic digital streaming in light of the global COVID-19 crisis, and the announcement from the Governor of the State of New Jersey further restricting public gatherings. 
BWW Interview: Doug Engalla Talks About A TWISTED CHRISTMAS CAROL
by Don Grigware - Dec 13, 2019
A Twisted Christmas Carol marks Doug Engalla's eighth production as Director at The Group Rep. Doug has worked with Phil Olson since 1997 on a number of productions, including five World Premieres in the Don't Hug Me series (most recently, as director of Don't Hug Me, We're Family in 2018), as well as the 2016 World Premiere of A Nice Family Christmas (featuring Tony Award-nominated actor, Marcia Rodd) at The Group Rep. A Twisted Christmas Carol is Doug's sixth World Premiere as Director with Phil Olson. Doug's cast of Phil Olson's A Nice Family Gathering - also in 2016 at The Group Rep - earned a Best Ensemble, Small Theatre nomination from the NAACP Theatre Awards. Doug's previous directing project at the Group Rep was for Neil Simon's Rumors in 2018. He is preparing to open A Twisted Christmas Carol this Sunday December 15. You have such a great rapp

Review Roundup: ALADDIN on Tour, What Did the Critics Think?
by Alan Henry - Oct 30, 2019
Disney's 'Aladdin' is currently flying around America, entertaining audiences nationwide with the Agrabah glitz and glamour. What are critics in the various cities saying about the tour? Check out their reviews from tour stops like Tempe, Salt Lake City, San Diego and more below!
BWW Review: RENEE TAYLOR'S MY LIFE ON A DIET Shares Heartfelt Tales of her Trials and Tribulations as a Diet Tramp
by Shari Barrett - Apr 10, 2019
To hear Renee Taylor tell it, her life has been a series of unplanned and often surprisingly rewarding experiences, mostly centered around her struggle to lose weight to fulfill her dream of being a sexy starlet, calling herself a Diet Tramp, meaning she "eats around." Thankfully, the lessons she shares at the Wallis Annenberg Center for the Performing Arts during the Los Angeles Premiere of RENEE TAYLOR'S MY LIFE ON A DIET, prove to not only herself but every member in the audience that it is your heart on the inside that matters most, not what size you wear. Considered a comedy legend, she tells about her high and lows - on and off the scale - and shows audiences that the ability to laugh gets you through it all.

2019 Garden State Film Festival Celebrated Honorees, Winners And The Film Festival's 17th Anniversary
by A.A. Cristi - Apr 1, 2019
Thousands of people attended the Garden State Film Festival's 17th annual celebration in Asbury Park last weekend (March 27-31, 2019).
Actor Ed Asner Comes to Detroit For One-Man Comedy A MAN AND HIS PROSTATE
by A.A. Cristi - Aug 27, 2018
Who ever thought a man's prostate problems could put audiences in stitches?  That's exactly what actor Ed Asner is doing in his new one-man show, "A Man and His Prostate," written by Ed. Weinberger.

BWW Review: Renee Taylor's MY LIFE ON A DIET Is a Comedy Feast
by Michael Dale - Aug 8, 2018
Back in the days, really not very long ago, when self-effacing gags about failed diets were one of the few topics of discussion deemed acceptable for women in comedy, the punchline Renee Taylor uses after telling about the time when she ate nothing but meatballs every day because it was the diet that helped Lou Costello shed twenty pounds before filming 'Abbott and Costello Meet The Mummy,' would have been regarded as gold.
Lou Costello Frequently Asked Questions
How many Broadway shows has Lou Costello been in?
Lou Costello has appeared on Broadway in 1 shows.
How many West End shows has Lou Costello been in?
Lou Costello has not appeared in the West End