Latest News on Levi Stubbs:
Latest News on Levi Stubbs
Levi Stubbs News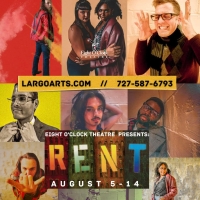 Review: Latoya McCormick and Topher Warren Rock the House in Eight O'Clock Theatre's Production of Jonathan Larson's RENT
by Peter Nason - Aug 13, 2022
The musical is all over the place, but key performances make this one show to go out of your way to see.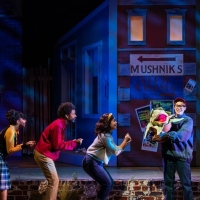 BWW Review: SNS LITTLE SHOP OF HORRORS At the Garden Theatre
by Paul Batterson - Mar 28, 2022
The great thing is the casting changes add and do not detract from the show. Riley and Mia Angelique, who plays Audrey, carry the arc of co-worker crush awkwardness, the puppy love stage of courting, and finally self-sacrificing true love.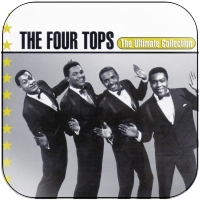 I'LL BE THERE, The Four Tops Musical, to Have Pre-Broadway Run in Detroit
by Gigi Gervais - Oct 17, 2021
The Four Tops jukebox musical, I'll Be There is currently setting its sights on the Motor City as its pre-Broadway destination. The show is looking to open in Detroit fall of 2022.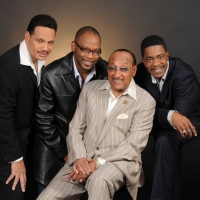 The Four Tops Musical I'LL BE THERE! May Come to Broadway in 2022
by Stephi Wild - Jun 1, 2021
The musical, titled 'I'll Be There!', is planning to come to Broadway, with producer Paul Lambert working alongside Fakir. It is currently aiming for an early 2022 opening. According to an insider, casting calls were recently held in Los Angeles, and the musical is now in rehearsals.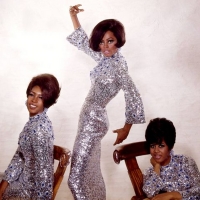 BWW Exclusive: THE 101 GREATEST MOTOWN SONGS OF ALL TIME - with Stevie Wonder, Diana Ross, Marvin Gaye, the Jackson 5 & More
by Peter Nason - Jun 11, 2020
BWW Reviewer Peter Nason chooses the 101 greatest Motown songs from 1960-1994. See if your favorite songs or artists made the list!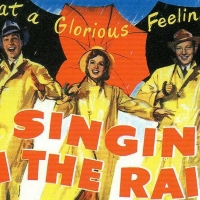 BWW Exclusive: The 101 Greatest MOVIE MUSICALS of All Time
by Peter Nason - Mar 30, 2020
BWW Reviewer Peter Nason chooses the best film musicals since the sound era began; see if your favorites made the list!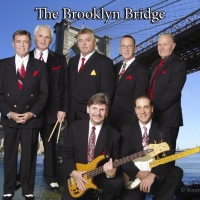 OGCMA Presents DOO WOP EXTRAVAGANZA August 31 At The Great Auditorium
by Julie Musbach - Aug 27, 2019
It wouldn't be summer in The Great Auditorium at The OCEAN GROVE CAMP MEETING ASSOCIATION (OGCMA) without the harmonies, choreography, costumes and mellow R&B of the '50s - a hot'n'rollin' DOO WOP EXTRAVAGANZA - and this 150th anniversary year is no different.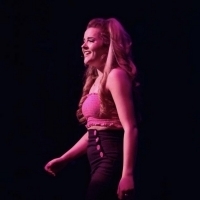 BWW Review: LITTLE SHOP OF HORRORS at West Fargo Summer Arts Intensive
by Brian Michaels - Jul 25, 2019
The story of Seymour and his 'Strange and unusual plant' is brought to life at West Fargo Sheyenne for the West Fargo Summer Arts Intensive.

Sony/ATV Signs Legacy Stars Including Billy Ocean and Slade
by Tori Hartshorn - Feb 26, 2019
Sony/ATV Music Publishing has signed the catalogues of British music greats Billy Ocean and Slade among a series of new deals with legacy songwriters and artists.

BWW Review: Contemporary Theater Company's Delightful LITTLE SHOP OF HORRORS
by Erica Cataldi-Roberts - Oct 29, 2018
When it comes to Halloween season musicals, few are as appropriate as LITTLE SHOP OF HORRORS - an ever growing plant with a taste for human blood, a sadistic dentist, and the potential loss of everything you've ever dreamed of? There's plenty to feel uneasy about. Fortunately the show balances out the potential terror with a sizeable dose of charm and humor, both ably represented in the Contemporary Theater Company's (CTC) production of Little Shop, playing through November 18th at their space in downtown Wakefield, Rhode Island.
Levi Stubbs Videos
VIDEO: Two Deleted Scenes from LITTLE SHOP OF HORRORS Film!
by Caryn Robbins - Jan 3, 2013
Below, check out recently discovered deleted scenes from the 1986 film adaptation of the off-Broadway musical comedy LITTLE SHOP OF HORRORS. Included in the videos are cut lines, alternate shots and extended scenes, as well as a cut verse of 'The Meek Shall Inherit.'