Latest News on Lester Lynch
Lester Lynch News
The RPO Announces Final 2022-23 Season Concerts
by Stephi Wild - Mar 27, 2023
The Rochester Philharmonic Orchestra (RPO) will close its 99th season with one of the greatest symphonies of all time – Mahler's  "Resurrection" – on Thursday, June 1 at 7:30 PM and Saturday, June 3 at 8 PM in Kodak Hall.
Edmonton Opera Announces 60th Season Featuring CARMEN, DON GIOVANNI & More
by Chloe Rabinowitz - Feb 1, 2023
Audiences are invited to Edmonton Opera's Diamond Anniversary Season, celebrating a proud history of 60 years of opera in Edmonton.
Edmonton Opera Announces 60th Season Lineup
by Stephi Wild - Feb 1, 2023
Edmonton Opera has announced that Bizet's Carmen opens the Diamond Season. Well beloved as the most famous opera of all, Carmen is known for glorious music and a fearless leading lady. Montreal's Rose Naggar-Tremblay (mezzo soprano) will infuse this role with her rich voice and interpretive prowess as she makes her company debut, as well as her North American role debut.
Washington Concert Opera Presents Verdi's Masterpiece NABUCCO
by A.A. Cristi - Jan 12, 2023
On Saturday, March 4, 2023 at 6:00 p.m. at Lisner Auditorium, Washington Concert Opera (WCO) will present one of Verdi's first works, Nabucco, an opera that catapulted his career and is considered a masterpiece as well as the first patriotic opera of its time.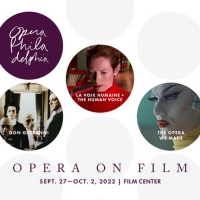 Film Takes Center Stage at Festival O22
by Stephi Wild - Sep 27, 2022
On the heels of a successful opening weekend and rave reviews for live productions of Rossini's Otello and Toshio Hosokawa's The Raven, Opera Philadelphia's Festival O continues this week with the first Opera on Film series, featuring more than 30 cinematic operas presented in 12 screenings at the Philadelphia Film Center.
Opera On Film Series Brings 30 Cinematic Works To Festival O22
by Stephi Wild - Jul 26, 2022
When Opera Philadelphia's renowned Festival O returns this September for the first time since 2019, it will not only bring multiple live opera performances to several spaces in the city; it will also spawn a new film festival within the opera festival, composed of some 30 cinematic operas over 12 screenings at the Philadelphia Film Center.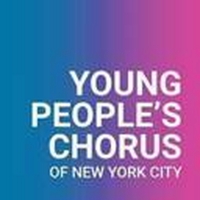 Young People's Chorus of New York City Announces Summer Season Performances
by A.A. Cristi - May 13, 2022
The world-renowned Young People's Chorus of New York City (YPC) has announced an exciting lineup of summer performances beginning Saturday, May 14 at 2:30 p.m. with a public singalong at Josie Robertson Plaza at Lincoln Center in New York City and running through July with performances at two of the west's premier festivals: Sing A Mile High in Denver and Festival Napa Valley.
Nashville Opera Presents DAS RHEINGOLD At Belmont's Fisher Center, May 6 & 8
by A.A. Cristi - Apr 20, 2022
Nashville Opera closes its 2022 season on May 6 and 8 with the company and city premiere of Wagner's epic DAS RHEINGOLD at Belmont University's Fisher Center for the Performing Arts.
CMNW 2022 Summer Festival Announced
by Stephi Wild - Mar 16, 2022
With vim, vigor and renewed vitality, Chamber Music Northwest (CMNW) announces its 2022 Summer Festival. Beginning June 25 with a gala event at Portland Art Museum and running through July 31, the 52nd annual festival will feature five weeks of programming across the Portland metro area with more than 60 concerts and community events. Themed Inspirations & Influences, this dynamic festival boasts music from around the world with an array of world-renowned musicians to match.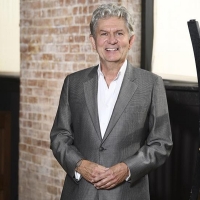 Rochester Philharmonic Announces 2022-23 Season
by Stephi Wild - Feb 24, 2022
Maestro Delfs continues to bring excitement and a new spirit of rebirth to the RPO with creative programming and an inclusive leadership style.