Latest News on Lara Fabian
Stage Credits
Productions
[Off-Broadway, 2007]
Assistant Sound Designer
Lara Fabian News
BWW Previews: NOTRE DAME DE PARIS - IL VENTENNALE
by ETTORE FARRATTINI - Mar 7, 2022
NOTRE DAME DE PARIS - IL VENTENNALE IN TOUR IN TUTTA ITALIA E CON IL CAST ORIGINALE, TORNA IN SCENA UNA DELLE OPERE PIù CONOSCIUTE E AMATE DAL PUBBLICO.
Canadian Brass Announce CANADIANA
by A.A. Cristi - Oct 7, 2021
As the most celebrated and enduring brass quintet in history, Canadian Brass unveil the first peek at their forthcoming and first ever all-Canadian album with the release of 'Hallelujah' - available now.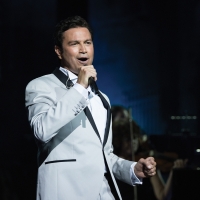 Mario Frangoulis Will Stream 'Blue Skies' An American Songbook Concert
by Stephi Wild - May 4, 2021
Mario Frangoulis, international classical crossover tenor, hosts the premiere streaming of his sold-out concert 'Blue Skies, An American Songbook' from the ancient theatre of the Herod Atticus Odeon at the foot of the Acropolis in Athens on May 7th.
Lara Fabian Embarks On '50' World Tour 2019
by Kaitlin Milligan - Sep 10, 2019
Global Pop Star Lara Fabian is kicking off her latest world tour in New York City at the Beacon Theatre on September 16th. Celebrating not only her 30 year long music career, but also her 50th birthday, Fabian is coming to four major US cities as a part of her '50' World Tour 2019. She will then continue on to 20 cities throughout Russia and Europe until March 2020.

Selladoor Worldwide Announced Partnership With Europe's Leading Live Music Producers PIU Entertainment
by Stephi Wild - May 18, 2018
Selladoor Worldwide and PIU Entertainment announced a joint venture to work closely together on producing live entertainment in the UK and Eastern Europe. The move sees Selladoor, known predominantly as a UK and international touring theatre company, move into co-presenting live entertainment and music and moving away from producing only theatre based entertainment. Whilst PIU will co-produce theatre work with Selladoor and build the international footprint of the theatre work created by both entities into the emerging Eastern Europe markets.

BWW Interview: John Barrowman On His Upcoming Leicester Square Theatre Concerts
by Cindy Marcolina - Apr 10, 2018
International stage and screen star John Barrowman is coming back to London with Seth Rudetsky for an intimate concert series at Leicester Square Theatre.
BWW Review: Carrie St. Louis and Isaac Sutton Kick Off Their Israel Tour of BROADWAY-ISRAEL
by Ronit Suzan - Mar 17, 2018
In celebration of Israel's 70th Anniversary, Isaac Sutton and Broadway's Carrie St. Louis, who is currently playing Off-Broadway as Annette in Le Poisson Rouge's production of Cruel Intentions: The Musical, opened their Israel tour of their show Broadway-Israel at the Kiryat Motzkin Theatre Hall.

Lara Fabian Announces CAMOUFLAGE World Tour
by Tori Hartshorn - Jan 16, 2018
Lara Fabian Announces CAMOUFLAGE World Tour

Shanghai Chinese Orchestra Presents Grand Chinese New Year Concert
by Stephi Wild - Dec 18, 2017
Wu Promotion is China's leading performing arts promoter and event organiser with over 500 concerts and events presented every year, in China and around the world. Piu Entertainment presents classical, rock, jazz and world music concerts at high profile venues globally and recently presented concerts in London by guitar virtuoso Al Di Meola, classical piano genius David Helfgott, Belgian superstar Lara Fabian and jazz/flamenco star Concha Buika.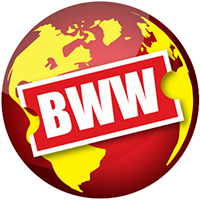 Crossover Classical Tenor Mario Frangoulis Comes to Los Angeles, New York, and Montreal
by A.A. Cristi - Oct 3, 2017
Fresh off a summer tour in Europe, Mario Frangoulis announces an intimate North American tour in New York, Montr al, and Los Angeles, from November 6-11, 2017. Mario Frangoulis, the classical crossover tenor and powerhouse vocalist has sold over 1 million records worldwide and will present a varied repertoire of music highlighting his exceptional range and expression during his concert series, 'An Evening with Mario Frangoulis.'