Latest News on Kurt Masur
Stage Credits
Productions
[Off-Broadway, 2000]
Musical Director
Kurt Masur News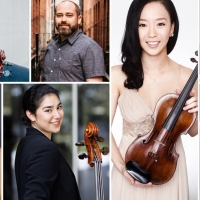 The Toronto Symphony Orchestra Welcomes New Musicians During its Centenary
by Stephi Wild - Sep 21, 2022
Just in time for the launch of the Toronto Symphony Orchestra's momentous 100th-anniversary concert season, seven new musicians join the ensemble's roster, including two principals (viola and librarian), an associate principal (oboe), a violin, and three cellos—expanding the section by a full third.
Out Today: New Focus Recordings Releases Michael Hersch's 'The Script Of Storms'
by A.A. Cristi - Sep 16, 2022
New Focus Recordings today releases composer Michael Hersch's the script of storms. The album (digital only) features two works by Hersch: cortex and ankle based on texts by Christopher Middleton, and the script of storms based on texts by Fawzi Karim.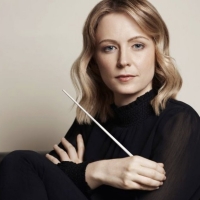 Gemma New Announces Season Highlights Including Titles In Dallas, Hamilton And New Zealand
by Stephi Wild - Aug 16, 2022
Acclaimed conductor Gemma New announces her global 2022-2023 season, featuring performances throughout the United States, Canada, United Kingdom, Ireland, Germany, Italy, New Zealand, Australia, Sweden, and Switzerland.
New England Philharmonic Enters New Era With Appointment Of Tianhui Ng As Music Director
by Stephi Wild - Jul 25, 2022
The New England Philharmonic, an award-winning Boston-based orchestra dedicated to 'Innovation and Tradition in Concert,' will begin its 46th season this fall under the leadership of a new Music Director, Tianhui Ng.
David Simpatico & Lisa DeSpain Will Discuss THAT HELL-BOUND TRAIN at Rhinebeck Writers Retreat
by Team BWW - Jul 21, 2022
Join playwright David Simpatico and composer Lisa DeSpain as they discuss their new work, That Hell-Bound Train, on Saturday, July 23rd at 5pm as part of the Rhinebeck Writers Retreat's "Meet the Writers" series. This special event will take place at Clinton Community Library at historic Clinton Town Hall in Rhinebeck, NY (1215 Centre Road) and will include a meet and greet reception, followed by a discussion and Q&A with David and Lisa about That Hell-Bound Train. 
The Philharmonic Society of Orange County and Irvine Barclay Theatre to Co-Present Violinist Philippe Quint
by Chloe Rabinowitz - Apr 13, 2022
On Wednesday, May 18, 2022 at 7:00pm, multiple GRAMMY Award-nominated violinist Philippe Quint will return to Irvine Barclay Theatre in Orange County to present the West Coast premiere of his latest docu-concert experience: Astor Piazzolla at 100: Between Angels & Demons.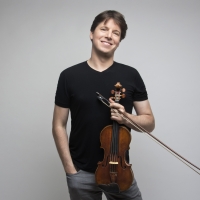 Palm Beach Symphony Announces 2022-23 Season Featuring Two World Premieres
by Chloe Rabinowitz - Apr 11, 2022
Palm Beach Symphony has announced its 2022-2023 Masterworks Season featuring an expanded schedule of six concerts that will feature legendary guest artists drawn from the world's great stages – violinists Joshua Bell and Sarah Chang, pianists Garrick Ohlsson, Misha Dichter and Maria João Pires and mezzo-soprano Susan Graham, and more.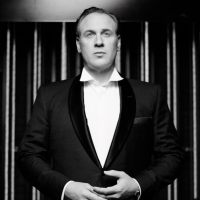 Lucas Meachem Makes House And Role Debut At Teatro Di San Carlo As 'Baron Scarpia' In TOSCA
by A.A. Cristi - Apr 1, 2022
It was just announced that American baritone Lucas Meachem will step in to make his role and house debut as Baron Scarpia in Teatro Di San Carlo's production of Tosca from April 20 - May 3, 2022.
VOICExperience Foundation Announces 2022 Fundraiser Gala
by Stephi Wild - Apr 1, 2022
The VOICExperience Foundation, a Sherrill Milnes VOICE Program, has announced the 2022 VOICE Gala: Celebrating the American Voice, slated for 7 p.m. on Tuesday, May 3, 2022. This virtual event will honor the 2022 Sherrill Milnes VOICE Awardee, mezzo Frederica von Stade, and celebrate the Savannah VOICE Festival's 10-year anniversary.
Aspect Chamber Music Series Presents New York Premiere Of Philippe Quint In CHARLIE CHAPLIN'S SMILE
by A.A. Cristi - Mar 8, 2022
On Wednesday, April 20, 2022 at 7:30pm, Aspect Chamber Music Series presents multiple GRAMMY Award-nominated violinist Philippe Quint in the highly-anticipated New York premiere of Philippe Quint in Charlie Chaplin's Smile with pianist Jun Cho, in celebration of Chaplin's 133rd birthday.
Kurt Masur Videos
Violinist Philippe Quint Releases Chaplin's Smile On Warner Classics, Feat. Joshua Bell
by Julie Musbach - Dec 14, 2018
On Friday, January 11, 2019, multiple Grammy Award-nominated violinist Philippe Quint makes his debut on Warner Classics with the release of his latest album Chaplin's Smile, a collection of Charlie Chaplin songs newly arranged for violin and piano. To commemorate the 130th anniversary of Chaplin's birth in 2019, Chaplin's Smile features Philippe Quint joined on two tracks by Quint's friend and frequent collaborator, violinist Joshua Bell. Over more than three years, Quint, in collaboration with arrangers Charles Coleman and Leon Gurvitch went through dozens of songs and soundtracks written by Chaplin to select the songs best suited for violin and piano.