Latest News on Kelsey Schergen
Photos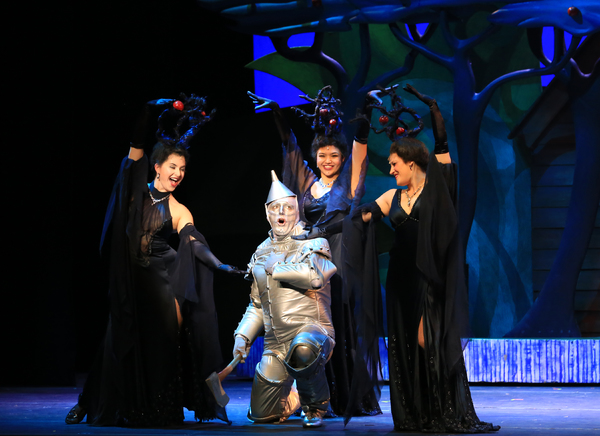 Tin Man (Christopher Russell) and the apple trees (Catherine Skojec, Kelsey Schergen, Eileen Janesz) in the forest
From: 
Date:
02/26/2018
Kelsey Schergen News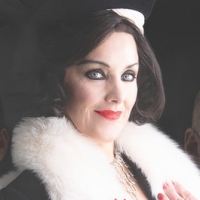 Photo Flash: Alice Ripley Stars In SUNSET BOULEVARD At North Shore Music Theatre - Meet The Cast!
by A.A. Cristi - Oct 3, 2019
Meet the cast of SUNSET BOULEVARD at North Shore Music Theatre, which stars Alice Ripley as the fading Hollywood star, Norma Desmond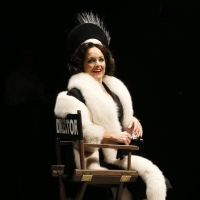 BWW Review: SUNSET BOULEVARD: Alice Ripley Puts Her Stamp on Norma Desmond
by Nancy Grossman - Sep 30, 2019
In the annals of musical theater, Norma Desmond is one of those larger than life characters, like Mame Dennis, Dolly Levi, and Eva Peron, who cries out for an actor with a specific and rare combination of skills to play the role. Tony Award-winner Alice Ripley ascends to playing the faded silent-screen star in the North Shore Music Theatre production of SUNSET BOULEVARD, after originating the role of Betty Schaefer in the 1994 original Broadway cast which starred Glenn Close. In so doing, Ripley joins the pantheon of singular talents who have put their personal stamp on the musical iteration of Norma, stepping out of the shadow of the indelible mark Gloria Swanson made on celluloid in Billy Wilder's 1950 film.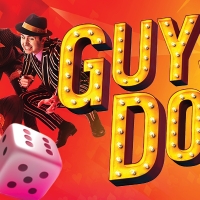 GUYS & DOLLS Hits Village Theatre's Stage For The Holiday Season
by A.A. Cristi - Sep 25, 2019
This winter, Village Theatre will warm the cold and dreary Seattle days with the brassy and colorful iconic crowd pleaser, Guys & Dolls. The second show in their celebratory 40th Anniversary Season, Guys & Dolls will run at the Francis J. Gaudette Theatre in Issaquah November 7 a?' December 29, 2019 before moving to the Everett Performing Arts Center January 3 a?' February 2, 2020.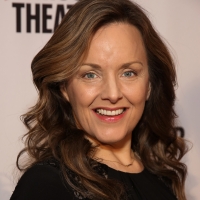 Full Casting Announced For SUNSET BOULEVARD At North Shore Music Theatre, Starring Alice Ripley
by A.A. Cristi - Aug 20, 2019
North Shore Music Theatre has announced complete casting for the upcoming production of Andrew Lloyd Webber's masterwork, SUNSET BOULEVARD, which will star the previously announced Alice Ripley as the fading Hollywood star, Norma Desmond.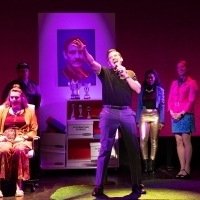 BWW Review: BLACK HOLE WEDDING at New York Music Festival
by Derek McCracken - Jul 19, 2019
Technically, the silver lining of the black hole trash compactor featured in Black Hole Wedding is that whatever it doesn't suck in, it stretches out: a golf club, clothing, even a pom-pom shaking marketing director. Theatrically, this 'spaghettify' strategy also works well for the show itself, a campy eco-political satire with more than enough humorous and heartfelt songs and sight gags to keep its musical magnetic attraction strong for 100 minutes.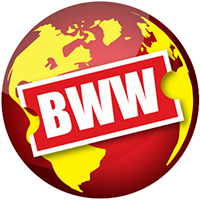 NYMF Production Of BLACK HOLE WEDDING To Donate All Proceeds To Renewable Energy Nonprofits
by Stephi Wild - Jul 8, 2019
Producers of Black Hole Wedding,which will make its off Broadway debut as part of the 2019 New York Musical Festival's Next Link Project, announced today that all proceeds from the sale of tickets for the engagement will be donated to renewable energy nonprofit organizations350.org and GRID Alternatives. In addition, a group of anonymous angel donors has agreed to match all funds raised by the production.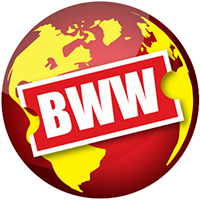 BLACK HOLE WEDDING To Make Off-Broadway Debut Starring Sean McDermott
by Stephi Wild - Jun 19, 2019
After playing an acclaimed run as part of the Planet Connections Festival in 2015 and taking home awards for Outstanding Music & Lyrics and Outstanding Leading Actress, as well as nominations for Outstanding Book of a Musical, Direction and Production, Black Hole Wedding will make its off Broadway debut as part of the 2019 New York Musical Festival's Next Link Project.
Cast and Creatives Announced For The 53rd Season at the Weathervane Theatre - SPAMALOT, THE LITTLE MERMAID, and More!
by Stephi Wild - Jun 25, 2018
The Weathervane Theatre, a professional, award winning, equity theatre in Whitefield, NH, is thrilled to announce the 2018 53rd Summer Season of alternating rep. Under Co-Artistic Directors Ethan Paulini and Robert H. Fowler and Managing Director Rhonda Picou, the Weathervane will present 8 weeks of musicals, comedies and classics. In addition to Main Stage productions, the Weathervane keeps the calendar full with a variety of other programming for audiences of all ages.

Photo Flash: First Look at THE WIZARD OF OZ at Thrasher-Horne Center
by Julie Musbach - Feb 26, 2018
There truly is no place like home as the greatest family musical of all time, The Wizard of Oz, twists its way into Orange Park! Sponsored by Garber Automall as part of the 2017-2018 Broadway Orange Park Season, the national tour of The Wizard of Oz takes the Thrasher-Horne Main Stage for one day only, Saturday, March 10, at 2:00 PM and 7:30 PM.