Latest News on Julia Alvarez
Julia Alvarez News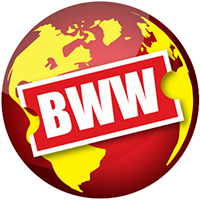 Sound Theatre and Book-It Repertory Theatre Launch Joint Spanish-Captioning Initiative
by Stephi Wild - Sep 19, 2022
The second most-commonly spoken language in the U.S. hits Seattle mainstages. Two theatres have joined forces to set a regional precedent: in addition to diverse casting and Latine narratives, Sound Theatre and Book-It Repertory Theatre will offer a combined six Spanish-captioned performances.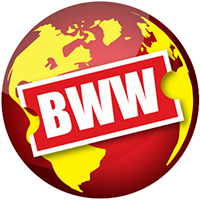 Book-it Repertory Theatre Opens 2022-2023 Season With IN THE TIME OF THE BUTTERFLIES
by A.A. Cristi - Aug 31, 2022
Book-It Repertory Theatre will open their 33rd season of plays with Julia Alvarez's elegant and haunting work of historical fiction, "In the Time of the Butterflies."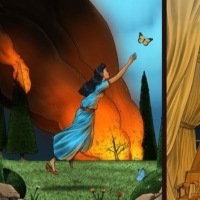 Book-It Repertory Theatre Announces 2022-2023 Season Featuring SOLARIS & More
by Chloe Rabinowitz - Jun 16, 2022
Book-It Repertory Theatre has announced its 2022-2023 season of plays, scheduled to begin September 21. Their 33rd season is a slate of four in-person mainstage productions, to be performed at Center Theatre at Seattle Center, and four titles in the arts education season, to be performed in schools.
PBS' POETRY IN AMERICA to Return in January
by Michael Major - Oct 19, 2021
Each episode of the series focuses on a different American poem, which guests read and discuss with Elisa New, the series creator, host and director. Guests in the upcoming season will include Tony Kushner, Gloria Estefan, Donna Lynne Champlin, and more.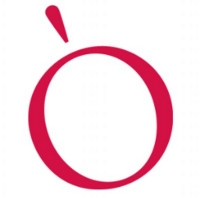 Oregon Shakespeare Festival Announces O! Readings Series
by Chloe Rabinowitz - Jun 26, 2021
Oregon Shakespeare Festival has announced the month-long, five-play O! Reading Series. For this new initiative, five directors who are part of OSF's artistic staff have each chosen a play to be performed as a live digital staged reading by some of OSF's favorite actors.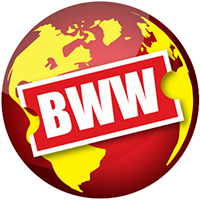 Remote Studios And The Marsh Present Reading Of Caridad Svich's  THE BOOK OF MAGDALENE
by A.A. Cristi - May 25, 2021
The Marsh partners with Remote Studios will present a reading of Caridad Svich's new drama, The Book of Magdalene, as part of a newly launched month web show of readings on its digital platform, MarshStream.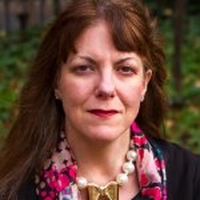 American Blues Presents Reading of RED BIKE by Caridad Svich
by Chloe Rabinowitz - Dec 7, 2020
American Blues Theater will present the live, online reading of Red Bike, written by Caridad Svich, directed by Lavina Jadhwani, and starring August Forman, as part of "The Room" series. The reading will be live on Wednesday, December 9 at 7pm Central. The 75-minute reading will be followed by a group discussion.
Renowned Authors Join 40th Anniversary Of Houston Reading Series
by A.A. Cristi - Sep 11, 2020
Inprint, Houston's major literary arts nonprofit organization dedicated to inspiring readers and writers, presents the 2020/2021 40th anniversary season of the Inprint Margarett Root Brown Reading Series, featuring eight evenings with ten world-renowned authors including: Julia Alvarez, Jericho Brown, Nick Hornby, Viet Thanh Nguyen, Marilynne Robinson, special guest Margaret Atwood, and others—via the Inprint "virtual studio," from September 2020 through April 2021.
The Center for Fiction and Theatre Communications Group Present Playwrights Craft Talk: Annie Baker & Branden Jacobs-Jenkins
by Stephi Wild - Nov 15, 2019
The Center for Fiction, a 200-year-old literary nonprofit that's created an immersive home for readers and writers in downtown Brooklyn, and Theatre Communications Group (TCG), the national organization for theatre, will co-present Craft Talk: Annie Baker & Branden Jacobs-Jenkins. Annie Baker and Branden Jacobs-Jenkins, who are close friends and accomplished playwrights. will dive into a conversation about realism and the fourth wall.
Julia Alvarez Videos
STAGE TUBE: John Kander, Bill T. Jones & More Recieve National Medals of Arts
by Stage Tube - Jul 29, 2014
Just yesterday, President Barack Obama presented the National Medals of Arts in conjunction with the National Humanities Medals in an East Room ceremony at the White House. NEA Chairman Jane Chu said, 'Whether its animation or architecture, writing or music, these artists' creativity and passion have made an enormous impact on our nation. I join the President in congratulating them and celebrating the arts in our country.' The official citations for the 2013 National Medal of Arts recipients are: Julia Alvarez, Brooklyn Academy of Music, Joan Harris, Bill T. Jones, John Kander, Jeffrey Katzenberg, Maxine Hong Kingston, Albert Maysles, Linda Ronstadt, Billie Tsien and Tod Williams, and James Turrell. Check out the ceremony below!