Latest News on Joshua Moore
Latest News on Joshua Moore
Joshua Moore News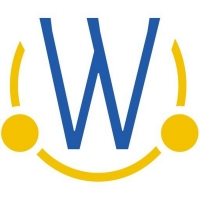 Washington Stage Guild to Return to the Stage With MY CHILDREN! MY AFRICA!
by Chloe Rabinowitz - Oct 22, 2021
The Washington Stage Guild will return to the stage with a masterwork by one of the modern theatre's most important figures: My Children! My Africa!, the great South African playwright Athol Fugard's meditation on education and its role in the struggle for justice, along with its sad limits in a culture of oppression and bigotry.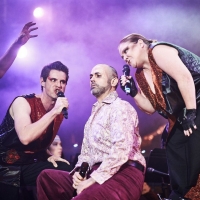 Review | JESUS CHRIST SUPERSTAR by Lynch & Patterson
by Virag Dombay - Jul 11, 2021
I went in with quite high hopes but unfortunately, I left feeling like not all of those hopes had been realised by this production....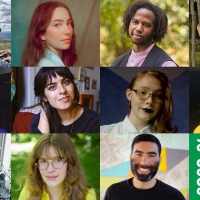 OZ Arts Nashville and The Porch Will Present ART WIRE, An Inspired Evening Of Writing, This Month
by Stephi Wild - Jul 7, 2021
Informed by and in response to OZ's presentations over the past year, the works highlight many literary genres, including poetry, prose, hybrid forms and spoken word. Featured writers include Nina Coyle, Brenna Feeney, Aloe Franke, Deidra Kelly, Joshua Moore, Andres Martinez, Nora Masters, Ella Neely, and Clay Steakley.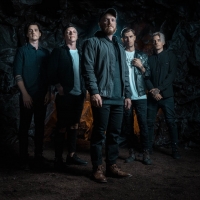 We Came As Romans Announce Rescheduled 'To Plant a Seed' Anniversary Tour
by TV News Desk - Jun 22, 2021
The tour was originally scheduled for Spring 2020, but it was tabled due to the COVID-19 pandemic.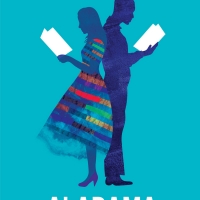 Kenneth Jones' ALABAMA STORY Combines Homecoming, Debut At ASF
by A.A. Cristi - Feb 28, 2020
Alabama Shakespeare Festival presents Alabama Story by Kenneth Jones on the Octagon Stage March 5 through March 22, 2020. Directed by ASF Artistic Director Rick Dildine, this production brings home a play that was inspired by true events from 1959 Montgomery and was created on this very soil. Rich with all the complexities of human nature, this tale from Alabama history remains stunningly relevant to today's world.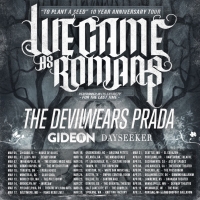 We Came As Romans Announce 'To Plant a Seed' 10th Anniversary Tour
by Kaitlin Milligan - Nov 19, 2019
This spring, We Came As Romans — Joshua Moore [guitar], Dave Stephens [vocals], Lou Cotton [guitar], Andy Glass [bass], and David Puckett [drums] — will embark on an 10th anniversary tour celebrating their landmark, 2009-released album To Plant A Seed. 

BWW Review: ALABAMA STORY Explores Censorship and Racism, Makes One Laugh and Think
by Tanya Seale - Jan 7, 2019
This, as the opening line of Alabama Story tells us, is a story about two rabbits. It's a story about 1959 Montgomery, where cotton is king, where conservative white men call all the shots, and where books that might be about integration are censored. It is a battle of wills between a segregationist senator and a cultivated state librarian regarding a children's book wherein one rabbit happens to be black and one happens to be white. It is a story of childhood friends Lily and Joshua who encounter one another later in life and reminisce over their shared memories while illuminating the dramatic differences in their human experience. It is based on a true story. It is reflective of many true stories.

BWW Previews: Compelling new Plays in the HUMAN RIGHTS NEW WORKS FESTIVAL at Red Mountain Theatre Company
by David Edward Perry - Mar 5, 2018
A series of fresh new plays and musicals are coming to Birmingham in the Human Rights New Works Festival at Red Mountain Theatre Company. You will be treated to a intimate format of staged readings with some of Birminghams top actors and singers. Festival runs March 15-18