Latest News on John Mack:
John Mack News
Cleveland Institute of Music Elects Titus Underwood to Board of Trustees
by Chloe Rabinowitz - Dec 16, 2022
At the 2022 annual meeting of its governing body, CIM elected oboist Titus Underwood (BM '08, Mack) as an ex-officio Trustee, along with four other distinguished members of the community, including another alumnus and a current student.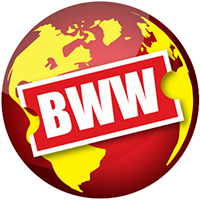 The Marsh Launches New Solo Performance Musical Series Highlighting Art Songs Of Black Composers
by A.A. Cristi - Apr 21, 2021
African American art song and stories will be spotlighted when The Marsh launches its new solo performance musical series The Art Songs of Black Composers on its digital platform MarshStream.
Cleveland Institute Of Music Turns 100, Extends Paul Hogle'ss Contract Into 2028
by A.A. Cristi - Mar 18, 2021
Sending a strong signal that his leadership over the past five years has dramatically propelled the institution forward, the Cleveland Institute of Music Board of Trustees extended President & CEO Paul W. Hogle's contract. This seven-year extension for CIM's ninth president goes through June 30, 2028.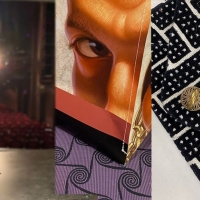 BWW Interview: Artistic Director Karen Azenberg on Pioneer Theatre Company During the Pandemic
by Tyler Hinton - Oct 17, 2020
While the professional theatre is working to return to full productions in February (with perhaps a surprise sooner), it is focusing on keeping its full-time artists employed in the meantime with initiatives such as creating and selling artisan masks and the unique items in the theatre's Second Act line of merchandise from repurposed costumes, sets, and props.
LA Chamber Orchestra Appoints Adrienne Malley as Second Oboe
by Sarah Hookey - May 22, 2019
Los Angeles Chamber Orchestra (LACO)'s Music Director Designate Jaime Martin announces the appointment of Adrienne Malley as Second Oboe. Malley began her new post with the Orchestra's 2018-19 season-concluding concerts on May 18 and 19. 
Broadway Producer Wendy Federman Receives Ellis Island Medal Of Honor
by Stephi Wild - May 14, 2019
The Ellis Island Honors Society (EIHS) has announced the recipients of the 34th Ellis Island Medals of Honor. This annual medal is awarded to 100 Americans, both native-born and naturalized, whose accomplishments in their field and inspired service to our nation are worthy of commendation. The Ellis Island Medals of Honor recognizes individuals who have made it their mission to share with those less fortunate their wealth of knowledge, indomitable courage, boundless compassion, unique talents and selfless generosity. They do so while acknowledging their debt to their ethnic heritage as they uphold the ideals and spirit of America.
Tracy Letts' BUG Next Up for Way Off Broadway Productions March 29-April 20
by Jeffrey Ellis - Mar 5, 2019
A drug addicted abuse victim and a war veteran with severe PTSD in a seedy Oklahoma hotel doesn't sound like an ideal set of circumstances, but it makes for a fascinating study in humanity from playwright Tracy Letts in Bug, the next production from Way Off Broadway Productions.

CNBC to Premiere CRISIS ON WALL STREET: THE WEEK THAT SHOOK THE WORLD on September 12th
by Kaitlin Milligan - Sep 4, 2018
On Wednesday, September 12 at 10pm ET/PT, CNBC presents 'Crisis on Wall Street: The Week that Shook the World,' the definitive televised account of the most tumultuous days of the historic financial crisis of 2008. Reported by Andrew Ross Sorkin, CNBC anchor and author of the groundbreaking best-seller 'Too Big to Fail,' this primetime documentary chronicles the fall of Lehman Brothers and details how the nation and the world came as close as ever to a full economic collapse.

Photo Flash: In Rehearsal for MACHINAL at Almeida
by Stephi Wild - May 10, 2018
The Almeida Theatre presents its revival of Sophie Treadwell's Machinal, directed by Natalie Abrahami.

3rd Annual YoungArts Foundation Gala Raises More Than 700k For Emerging Artists
by A.A. Cristi - Apr 24, 2018
On Wednesday, April 18, 2018, the National YoungArts Foundation (YoungArts), along with honorary co-chairs Agnes Gund, Naeem Khan and Anna Deavere Smith, and gala co-chairs Sarah Arison, Diana DiMenna and Sandra Tamer, welcomed more than 220 of New York's top cultural and community leaders, philanthropists, celebrities and art aficionados to the third annual YoungArts New York Gala.
John Mack Videos
BWW TV: Helen Mirren Honored as Hasty Pudding Theatricals' Woman of the Year
by BroadwayWorld TV - Jan 31, 2014
The Hasty Pudding Theatricals, the oldest theatrical organization in the United States, honored Academy Award-winning actress Dame Helen Mirren as the recipient of its 2014 Woman of the Year Award on Thursday, January 30, 2014. The Pudding was proud to honor a talented and renowned actress whose performances have garnered international critical acclaim. Check out video highlights from the festivities below!
John Mack Frequently Asked Questions
How many Broadway shows has John Mack been in?
John Mack has appeared on Broadway in 1 shows.
How many West End shows has John Mack been in?
John Mack has not appeared in the West End