Stage Credits
Productions
[Broadway, 2011]
Bass
[Broadway, 1988] [Replacement]
Bass[Replacement]
[Broadway, 1952]
Director
Stage
Productions
[Broadway, 2011]
Bass
[Broadway, 1988] [Replacement]
Bass[Replacement]
[Broadway, 1952]
Director
John Beal News
San Diego Symphony Announces Inaugural Season at The Rady Shell at Jacobs Park
by Chloe Rabinowitz - May 21, 2021
The San Diego Symphony announced its inaugural season of concerts at The Rady Shell at Jacobs Park, the new year-round outdoor venue with 360-degree views of downtown, the marina & the bay. Opening August 6-8, the season will offer more than 40 concerts between August and November 2021, including eight concerts led by Music Director Rafael Payare.
BWW Interview: Haley Swindal and Will Nunziata Preview SING HAPPY- Streaming Tonight!
by Nicole Rosky - Jun 26, 2020
Tonight, June 26 (8pm EST), Broadway on Demand will premiere Haley Swindal's 54 Below show, 'Sing Happy: The Songs of Liza Minnelli.' The broadcast will be free and available on the site indefinitely.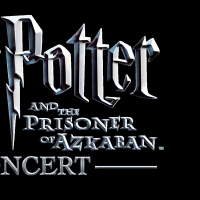 BWW Review: HARRY POTTER AND THE PRISONER OF AZKABAN: IN CONCERT at Des Moines Performing Arts: A Magical Trip Back to Hogwarts
by DC Felton - Feb 22, 2020
A few years ago, on a cold winters night, Des Moines symphony brought an event to Des Moines that lead to a series of special engagements. This was the launch of the films in concert series that have brought the first two Harry Potter films, Star Wars: A New Hope, and Home Alone to Des Moines accompanied by a full symphony. They continued these events this weekend as they brought a?oeHarry Potter and the Prisoner of Azkabana?? to Des Moines. I attended the opening showing/performance and found the experience to be just as magical as the first movie.
BWW Interview: Composer and Film Conductor John Beal Talks Rocketman: Live in Concert
by Brooke Yunis - Nov 12, 2019
Composer and film conductor John Beal took the time to speak with us about his career and Rocketman: Live in Concert.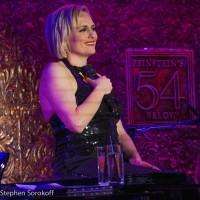 BWW Review: Haley Swindal Returns To Feinstein's/54 Below With Her Liza Minnelli Tribute
by Stephen Sorokoff - Sep 18, 2019
No, it wasn't an accident the first time around in July. Just as Broadway (Chicago) has recognized her abilities and consistency of excellence so have Haley Swindal's audience's. The only difference in her performance last night was that that black is the new red and Feinstein's/54 Below had another Stephen (Sondheim) in the audience. Here's my review of Haley's July show which was corroborated last night.
BWW Review: Haley Swindal Tributes Liza Minnelli at Feinstein's/54 Below
by Stephen Sorokoff - Jul 27, 2019
It's in the Steinbrenner genes, known for excellence, excitement, and showmanship in all things they endeavor. Haley Swindal, Broadway and Concert star continues the legacy of one of America's most well known families and used her formidable talents in an homage to her idol Liza Minnelli last night at Feinstein's/54 Below. Whenever Haley takes time off from her Broadway commitments (presently CHICAGO) her Cabaret concerts are a major happening and last night Broadway's Supper Club was the place to be in New York City. Haley's significant voice and acting abilities, her physical stature and blond hair may be different then Liza's but the audience arousal and passion she evokes is similar to the legend.