Latest News on JoAnne Berkow
JoAnne Berkow News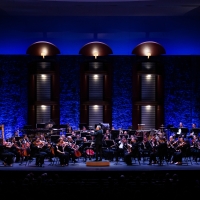 Palm Beach Symphony Renews Leadership Ahead of 50th Anniversary
by Stephi Wild - Feb 16, 2023
The Board of Directors of Palm Beach Symphony has awarded five-year contract renewals to CEO David McClymont and Music Director Gerard Schwarz in recognition of their achievements in elevating the Symphony to one of national stature and in preparation for the non-profit orchestra's 50th Anniversary Season this fall.
Palm Beach Symphony Names Paul Destito Instrumental Music Teacher of the Year
by Blair Ingenthron - Jan 21, 2023
Paul Destito, Assistant Band Director at Bak Middle School of the Arts in West Palm Beach, has been named the Palm Beach Symphony Instrumental Music Teacher of the Year.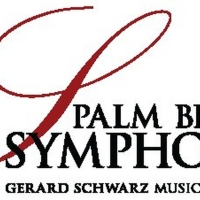 Palm Beach Symphony Announces SOUNDS OF THE SEASON Broadcasts
by A.A. Cristi - Nov 22, 2022
In what has become a cherished part of the holiday season, CBS 12 News will air "Sounds of the Season" with Maestro Gerard Schwarz leading the Palm Beach Symphony in a joyous program of holiday favorites from Broadway, classical music and popular carols.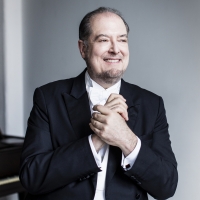 Celebrated Pianist Garrick Ohlsson Joins Palm Beach Symphony This December 
by A.A. Cristi - Nov 11, 2022
Garrick Ohlsson joins Maestro Gerard Schwarz and the Palm Beach Symphony on Thursday, December 1 at 8 p.m. at the Kravis Center for the Performing Arts.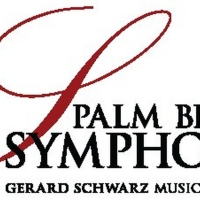 Palm Beach Symphony Opens Season With Sarah Chang, November 6
by A.A. Cristi - Oct 12, 2022
Already heralded by the media as one of the orchestral music events of the season, celebrated violinist Sarah Chang joins Maestro Gerard Schwarz to open Palm Beach Symphony's 49th Season on Sunday, November 6 at 3 p.m. at the Kravis Center for the Performing Arts.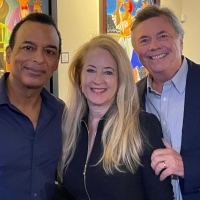 Palm Beach Symphony And Jon Secada Premiere THE ADVENTURES OF PETER AND THE WOLF
by A.A. Cristi - Sep 29, 2022
Maestro Gerard Schwarz and narrator Jon Secada embark upon a newly crafted reimagining of Sergei Prokofiev's musical masterpiece when Palm Beach Symphony premieres "The Adventures of Peter and the Wolf" as part of the Dale A. McNulty Children's Concert Series on Sunday, October 16 at 3 p.m. at the Eissey Campus Theater on the Palm Beach State College campus.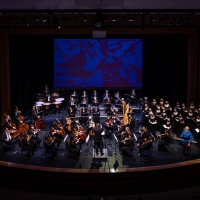 Palm Beach Symphony To Televise Family Concerts On PBS
by A.A. Cristi - Aug 24, 2022
South Florida PBS will be the first in the nation to televise Palm Beach Symphony's production of "Eudora's Fable: The Shoe Bird," an adaptation of Pulitzer Prize winner Eudora Welty's only children's book, "The Shoe Bird." The concert will be broadcast Sunday, September 11 at 3 p.m. on WPBT and 7 p.m. on WXEL in Palm Beach County. 
Photo Flash: Culture & Cocktails at The Colony Welcomes Tommy Tune
by Tyler Peterson - Apr 13, 2015
The popular series CULTURE & COCKTAILS, hosted by the Cultural Council of Palm Beach County, recently concluded its 10th anniversary season by attracting 175 song and dance fans to The Colony Hotel, Palm Beach for a Conversation with Broadway legend Tommy Tune.
February Events Announced At Maltz Jupiter Theatre
by Gabrielle Sierra - Jan 13, 2012
The month brings an array of options for theatergoers of all ages, including the songbook of Frank Sinatra in Steve Lippia's Simply Sinatra, the PNC Kids Korner Series' lively family storytelling show Aesop's Fables, the comedy troupe The Second City and a free screening of the movie Hello, Dolly! February also brings Red, a drama that takes a provocative look at abstract expressionist Mark Rothko, and Paint the Town RED, a three-week public art display and fundraiser to benefit the Theatre's 2011/12 season.