Jo Lawry News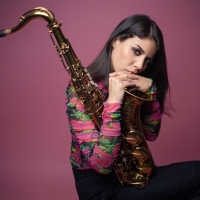 Headliners Announced For The 2022 Sydney International Women's Jazz Festival
by Stephi Wild - Aug 18, 2022
Musicians from around the globe will gather in Sydney for SIMA's annual celebration of women in jazz. Now in its 11th year, the Sydney International Women's Jazz Festival continues to showcase some of the most talented, inspiring and creative musicians from home and abroad. 
Students Celebrate International Jazz Day at Adelaide Festival Centre
by Stephi Wild - Apr 30, 2021
South Australian secondary school students will unite today and join global celebrations for UNESCO's International Jazz Day with performance workshops led by local jazz creatives Jo Lawry, Will Vinson, Kyrie Anderson and Lazaro Numa at Adelaide Festival Centre.
Sydney Con Plays Host To A Jazz Festival Again in 2021
by Stephi Wild - Apr 16, 2021
On Sunday, May 30, 2021 the Sydney Con Jazz Festival will offer dozens of performances under the one roof, nestled among the picturesque Royal Botanic Gardens.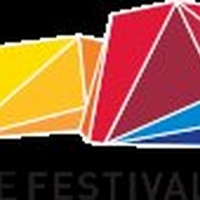 Adelaide Festival Centre Announces Updates to Lineup
by Stephi Wild - Mar 24, 2021
Adelaide Festival Centre is today announcing an addition to its Music @ The Maj concert series along with regional Adelaide Guitar Festival events as part of its Autumn 2021 season.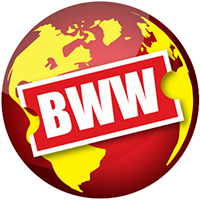 2020 Wangaratta Festival Of Jazz and Blues 2020 Online Program Launched
by Stephi Wild - Sep 30, 2020
An exciting program featuring Australia's premier jazz and blues artists, new commissions and collaborations, never before seen archival footage, an exclusive international appearance and the distinguished National Jazz Awards, mark the 30th edition of the Wangaratta Festival of Jazz & Blues.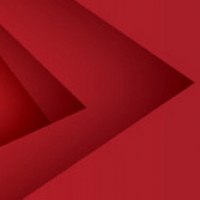 New Concert Series at Adelaide Festival Centre Brings Music @ The Maj
by A.A. Cristi - Aug 11, 2020
Adelaide Festival Centre is welcoming more audiences back to Her Majesty's Theatre with today's announcement of a new concert series a?" Music @ The Maj.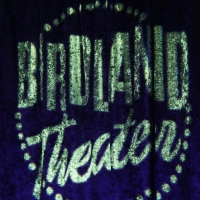 Birdland Presents Eliane Elias And More Week Of September 16
by A.A. Cristi - Sep 6, 2019
Birdland will kick-off their great week of programming with the following acts:
Birdland Announces August 2019 Schedule
by A.A. Cristi - Aug 15, 2019
Birdland will kick-off their exciting month of programming with the following acts:

James Moody Jazz Festival Starting Comes to NJPAC In November
by A.A. Cristi - Oct 9, 2018
Recognized by the world not only for their bold-face names, but especially by their superb talents, New Jersey Performing Arts Center's seventh annual TD James Moody Jazz Festival (November 4-18) is packed with performances by today's most listened-to luminaries on the jazz scene. NJPAC Jazz Advisor, six-time Grammy winner Christian McBride says, 'I'm beyond excited to announce the seventh annual TD James Moody Jazz Festival at NJPAC. It's gonna be a good one, baby. There's something very, very special about jazz vocalists, and we're committed to making sure the legacy of jazz vocals is alive and thriving. This year we'll present the world's finest singers, from Dianne Reeves and Gregory Porter to Cecile McLorin Salvant and Lalah Hathaway, and will continue to search for the next greats through the Sarah Vaughan International Jazz Vocal Competition -- the SASSY Awards -- which is always a huge hit.'