Latest News on Jeff Wasileski
Jeff Wasileski News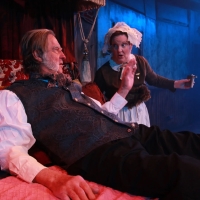 Review: A CHRISTMAS CAROL at Open Stage
by Andrea Stephenson - Dec 4, 2022
There is not a single weak link in this production. The entire cast and production team of Open Stage's A Christmas Carol deserve a standing ovation for this performance. Get your tickets before it sells out.
Open Stage To Present A CHRISTMAS CAROL Next Month
by Stephi Wild - Nov 15, 2022
Open Stage, a theatre company in downtown Harrisburg, will present for its 23rd consecutive year A Christmas Carol on its Capital Blue Cross Main Stage from Dec. 3-23. The stage adaptation by Stuart Landon and Rachel Landon brings to life Charles Dickens' classic novel of redemption and holiday magic.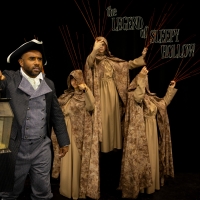 Review: THE LEGEND OF SLEEPY HOLLOW at Theatre Harrisburg
by Andrea Stephenson - Sep 10, 2022
What better way to kick off autumn than with The Legend of Sleepy Hollow adapted by local playwright David Ramón Zayas and directed by Jeff Luttermoser at Theatre Harrisburg September 9-18. If you love the spooky season and tales of ghosts, this is a show you will not want to miss.
Review: THE WINTER'S TALE at Gamut Theatre
by Andrea Stephenson - Jun 16, 2022
One of the best things about Gamut's Shakespeare in the Park is the sense of community that fills the audience. Many audience members have made Shakespeare in the Park an annual tradition, so come on out to Reservoir Park for The Winter's Tale and then keep an eye on the upcoming shows at https://www.gamuttheatre.org.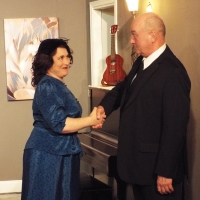 BWW Review: JEEVES TAKES A BOW at Oyster Mill Playhouse
by Andrea Stephenson - Aug 17, 2019
Jeeves first appears in a series of English novels by P.G. Wodehouse. Jeeves, valet to Bertie Wooster, a rich young man, is truly the brains of the operation, assisting Bertie in disentangling himself from various predicaments. Jeeves appears in a multitude of manifestations from the 1990 television series Jeeves and Wooster starring Stephen Fry and Hugh Laurie to films, radio shows, musicals, comics, and, perhaps most popular in the States, plays written by Margaret Raether. Jeeves Takes a Bow is the third in Raether's Jeeves series and comes to life on stage at Oyster Mill Playhouse now through September 1.

BWW Review: ALL THE KING'S MEN at Gamut Theatre Group
by Andrea Stephenson - Mar 3, 2019
BWW Review: A CHRISTMAS CAROL at Open Stage Of Harrisburg
by Andrea Stephenson - Dec 2, 2018
The 1843 Charles Dickens novel A Christmas Carol is a familiar tale. Each holiday season A Christmas Carol can be found in one of its over 130 adaptations on the screen or on the stage. As the stress of the holiday season grows, it is not unusual to hear someone utter the words made famous by Ebenezer Scrooge-Bah! Humbug! No matter what version of the classic tale we see, however, the story reminds us that the true spirit of the holiday season is one of compassion, kindness, forgiveness, charity, love, and hope. A Christmas Carol opened for the 19th year at Open Stage of Harrisburg on December 1st.

BWW Review: I HATE HAMLET at Oyster Mill Playhouse
by Andrea Stephenson - Aug 18, 2018
I Hate Hamlet, by Paul Rudnick, first hit the stage in 1991. Set in actor John Barrymore's apartment, the play introduces the audience to Andrew Rally, a television actor considering an attempt at playing Hamlet. The characters, which include a television star, a Hollywood director, an agent, a realtor, John Barrymore himself, and a theatre-obsessed virgin girlfriend, are delightful, and the show is packed with humor. The Broadway run of the show was cut short when one of the actors was intentionally injured on stage. I Hate Hamlet opened at Oyster Mill Playhouse on Friday, August 17th.

BWW Review: GALLATHEA Brings Happiness All Around At Gamut
by Marakay Rogers - Jan 18, 2018
As the show's producers advertise, love is love is love, even when it's pre-Shakespearian comedy. Love wins out over virgin-eating monsters in the middle of Tudor England in GALLATHEA.
BWW Review: JEEVES INTERVENES at Oyster Mill
by Marakay Rogers - Nov 6, 2017
Jeff Wasileski reprises his role as the greatest valet of all time in Oyster Mill's latest production