Ian Berg News
Somerville's Deborah Mason Performing Arts Center Presents The First Annual BOSTON TAP PARTY
by Stephi Wild - Jul 21, 2022
This summer, Deborah Mason Performing Arts Center (DMPAC) debuts the first annual BOSTON TAP PARTY (BTP) in Greater Boston! The inaugural tap festival (August 4-7, 2022) features residencies (audition only), open classes, and the Boston Tap Party faculty/student showcase (Saturday, August 6, 7:00 pm with live band led by Jazz Pianist Paul Arslanian at Regent Theatre in Arington, MA. )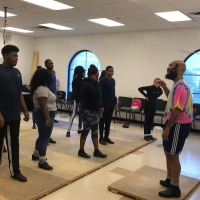 M.A.D.D. Rhythms Annual Celebration Of Tap, The Chicago Tap Summit, Returns
by Stephi Wild - Aug 28, 2021
The 2021 festivities, designed to celebrate the tap dance community, feature a hybrid format of classes, panels, performances, world premieres and more with M.A.D.D. Rhythms faculty, Chicago tap pioneers and dance boundary breakers among many others.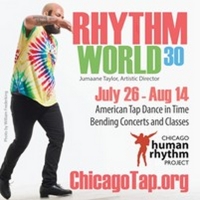 30th Anniversary of RHYTHM WORLD Announced
by Chloe Rabinowitz - Jul 26, 2021
The Chicago Human Rhythm Project's (CHRP) 30TH ANNIVERSARY festival of American tap - RHYTHM WORLD - will present performances at the Jazz Showcase, Navy Pier's Polk Bros Lake Stage, Black Legislators Auditorium at the DuSable Museum of African American History, and the Edlis Neeson Theater at the Museum of Contemporary Art, Chicago.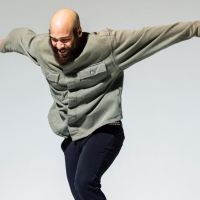 Chicago Human Rhythm Project Announces New Leadership and RHYTHM FEST
by Stephi Wild - Jun 4, 2021
Chicago Human Rhythm Project is paving a post-pandemic path forward following its 2019 strategic plan with Jumaane Taylor leading a re-imagined 30th Anniversary tap festival - Rhythm World.
The Boston Pops Announces its First-Ever All-Virtual Spring Pops Season
by Chloe Rabinowitz - Apr 22, 2021
For the first time in its 136-year history, the one-and-only Boston Pops, under the direction of Keith Lockhart, is presenting its spring season completely online, bringing the style and energy cherished by audiences at its live concerts at Symphony Hall to an online season filled with a wide-ranging spectrum of musical offerings.
BSO NOW Presents First-Ever Livestream: Boston Pops Valentine's Day Concert Led by Keith Lockhart
by Chloe Rabinowitz - Jan 28, 2021
The BSO NOW streaming platform—launched in November—will present its first-ever livestreaming event from Symphony Hall on February 12, at 8 p.m. The program will feature the Boston Pops Orchestra and conductor Keith Lockhart in a Valentine's Day-inspired program titled Boston Pops in Love.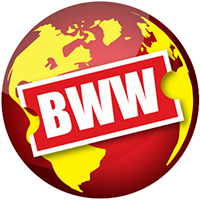 Dance Now Announces DANCE-MOPOLITAN At Joe's Pub
by A.A. Cristi - Mar 10, 2020
DANCE NOW will present a one-night-only performance as a preview to the 25th anniversary season of DANCE NOW's signature festival, which kicks off this fall.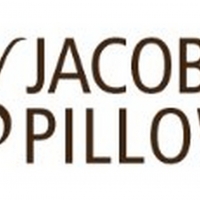 Jacob's Pillow Announces 2020 Winter/Spring Season
by Chloe Rabinowitz - Dec 18, 2019
Jacob's Pillow announces public events held January through May in its Winter/Spring season, featuring co-presentations with local cultural partners; Pillow Parties; workshops and classes; Pillow Pop-Ups; and more. Events take place January through May on the Pillow's 220-acre campus in Becket, MA and across Berkshire County. As the Pillow continues to advance its five year strategic plan, Vision '22, the organization increasingly activates its local and national presence by expanding programming and extending resources beyond its acclaimed summer dance festival.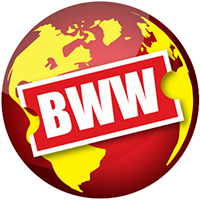 Dance Now Announces Lineup for Festival Encore
by Julie Musbach - Sep 11, 2018
DANCE NOW announces the lineup for the 2018 Festival ENCORE! The one-night-only performance will feature the 10 choreographers/companies selected by the DANCE NOW producers for having most successfully met the DANCE NOW Challenge: to create a clear and complete artistic statement in five minutes or less for the specifics of the stage at Joe's Pub.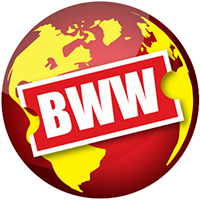 Jacob's Pillow Dance Festival Closes With Stars Of American Ballet & ODC/Dance
by A.A. Cristi - Aug 14, 2018
Bringing together some of today's most remarkable ballet talents, Daniel Ulbricht's Stars of American Ballet returns to Jacob's Pillow, appearing in the Ted Shawn Theatre August 22-26. A principal dancer with New York City Ballet since 2007, Ulbricht is lauded as "one of the best male ballet dancers in New York" (Dance Magazine). As Artistic Director, curator, and performer, Ulbricht brings a unique vision and perspective to performance. With a cast highlighting 14 powerhouse dancers of New York City Ballet, this collective celebrates the legacy of choreographic legend Jerome Robbins with a program of his masterpieces on the occasion of his centennial, augmented by two Robbins-related PillowTalks.