Latest News on Henry Purcell
Latest News on Henry Purcell
Henry Purcell News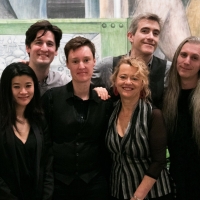 Rite Of Summer Music Festival Kicks Off This Weekend With Grand Band!
by A.A. Cristi - May 20, 2022
Pam Goldberg and Blair McMillen will present the 11th Season of the Rite of Summer Music Festival, taking place Summer 2022 on Governors Island, New York City. Rite of Summer will present four free outdoor concerts from May through September.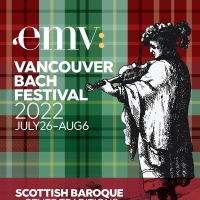 Early Music Vancouver Presents 2022 Vancouver Bach Festival â€" Scottish Baroque and Other Traditions
by A.A. Cristi - May 18, 2022
Early Music Vancouver will present the 2022 Vancouver Bach Festival – Scottish Baroque and Other Traditions from Tuesday, July 26 to Saturday, August 6 at various venues including The Chan Centre, Christ Church Cathedral, Pyatt Hall, VanDusen Botanical Garden, The Wolf & Hound, and UBC's Sage Bistro.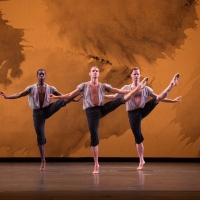 The Broad Stage Presents Mark Morris Dance Group & Music Ensemble in MOZART DANCES
by A.A. Cristi - May 17, 2022
The Broad Stage presents the venue debut of Mark Morris Dance Group (MMDG) with the MMDG Music Ensemble in Mozart Dances, June 9 through 12. The program features a world premiere chamber arrangement of Piano Concerto No. 27 by MMDG Music Director Colin Fowler, along with Piano Concerto No. 11 and Sonata for Two Pianos, all performed live on The Broad Stage's mainstage.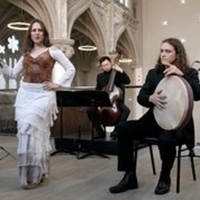 American Classical Orchestra Presents REVISIT: THE CHACONNE PROJECT At Harlem Parish, June 22
by A.A. Cristi - May 13, 2022
The American Classical Orchestra (ACO) returns to the historic Harlem Parish, the stunning location of its highly-praised 2020 digital production of The Chaconne Project, for an intimate, creatively staged live performance of the program.
Christopher Williams to Reimagine Legendary Ballets As Queer Works of Art at The Joyce Theater
by Chloe Rabinowitz - May 10, 2022
The Joyce Theater Foundation will honor the conclusion of Pride 2022 with the Joyce debut of boundary-shattering movement artist Christopher Williams. The New York premiere of selections from his series of queer interpretations of renowned classical ballets will play The Joyce Theater from June 28-July 3.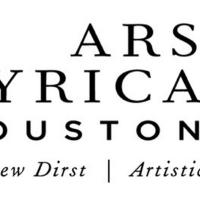 Ars Lyrica Announces Its 2022-2023 Season Of Sounding Legacies
by A.A. Cristi - May 9, 2022
The Grammy-nominated ensemble Ars Lyrica Houston has announced its 19th season, "Sounding Legacies."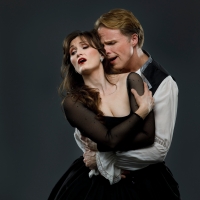 Purcell's DIDO AND AENEAS, Handel's THE RESURRECTION & More Announced for Opera Atelier's 2022/23 Season
by Chloe Rabinowitz - May 3, 2022
Opera Atelier's Founding Co-Artistic Directors Marshall Pynkoski C.M. and Jeannette Lajeunesse Zingg C.M. today announced the company's powerful 2022/23 season with a live subscription series titled Passion Returns.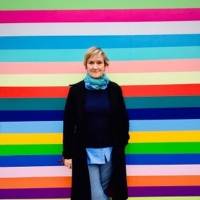 Deborah Warner Announces Inaugural Season as the New Artistic Director of Theatre Royal Bath's Ustinov Studio
by Stephi Wild - Apr 12, 2022
Theatre Royal Bath has announced the first season of work to be commissioned for the Ustinov Studio by its new Artistic Director, the internationally acclaimed and multi-award winning theatre and opera director Deborah Warner.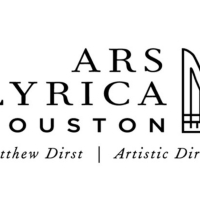 Ars Lyrica Houston Presents Purcell's DIDO AND AENEAS in May
by Stephi Wild - Apr 12, 2022
 Ars Lyrica Houston concludes its 2021-22 season with a fully staged production of Henry Purcell's beloved opera "Dido and Aeneas," with performances on Saturday, May 21st at 7:30 pm and Sunday, May 22nd at 2:30 pm in Zilkha Hall, Hobby Center for the Performing Arts.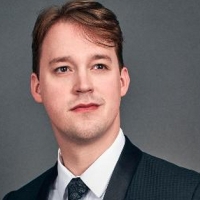 Parthenia Viol Consort Presents A Reliquary For William Blake Concert, May 6 At Manhattan's Church Of St. Luke In The Fields
by A.A. Cristi - Apr 11, 2022
Parthenia, New York's premiere viol consort, will present A Reliquary for William Blake, a concert on Friday, May 6 @ 7:30 PM at The Church of St. Luke in the Fields, 487 Hudson Street in Manhattan and online. The program, the third of Parthenia's 2021-22 NYC Concert Series, will also be webcast. Performers will be Parthenia Viol Consort with Cody Bowers, countertenor.
Henry Purcell Frequently Asked Questions
How many shows has Henry Purcell written?
Henry Purcell has written 2 shows including Don Quixote (Composer), Colin and His Wife (Composer).