Latest News on Harry Dalmeny
Harry Dalmeny News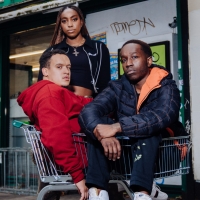 National Youth Theatre Announces UP ALL NIGHT An All Night Takeover At The Duke Of York's Theatre
by Stephi Wild - Jan 19, 2023
Join National Youth Theatre and some of Britain's leading voices for a world-first all-night West End youth takeover at the iconic Duke of York's Theatre on 10 February 2023. 
National Youth Theatre Gala Raises Vital Funds To Support Next Generation Of Talent
by Stephi Wild - Mar 2, 2022
National Youth Theatre raised £350k to support young talent and widen access to arts on Monday night at their Nostalgic Fantastic fundraising gala in association with EON Productions, TikTok and Netflix with support from Cath Kidston, Omega, Think Publishing, Champagne Bollinger and Soho House, and with thanks to the David Pearlman Foundation and Stelio & Susie Stefanou.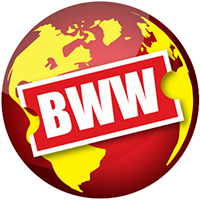 ATG Summer Party in Aid of Sam Mendes and His Theatre Artists Fund Raises £90,000
by Stephi Wild - Sep 7, 2021
Mark Cornell and Sienna Miller presented the Ambassador Theatre Group's (ATG) Summer Party at Kensington Palace Gardens in support of Sam Mendes and his Theatre Artists Fund (TAF) with an auction hosted by Lord Harry Dalmeny, Chairman of Sotheby's.
CASAMIGOS and the 4th Annual UNICEF GALA
by Marina Kennedy - Aug 3, 2021
The Casamigos was flowing in Capri where LuisaViaRoma hosted the fourth annual UNICEF gala. Guests were treated to Casamigos bottles at every table while enjoying performances by Katy Perry and John Legend as well as a live auction conducted by Harry Dalmeny of Sotheby's.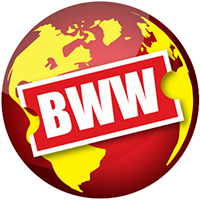 National Youth Theatre Holds 'Baroque 'n' Roll' Fundraising Gala Dinner At Spencer House
by Stephi Wild - Feb 12, 2020
The National Youth Theatre hosted its annual fundraising gala on Tuesday 11 February, this year to the theme 'Baroque 'n' Roll' at Spencer House. The event was attended by VIP guests, past alumni and current NYT performers and featured music and theatre performances, auctions and fundraising events to raise a record-breaking £230,000. The funds will support The National Youth Theatre's ongoing projects to create more opportunities for young people from across the UK from all backgrounds.
National Theatre's Up Next Gala Raises £1.165m To Fund Work In And With Communities Across The UK
by Stephi Wild - Mar 6, 2019
The National Theatre last night hosted its biennial fundraising Up Next gala, raising a record-breaking £1.165 million to support their inspirational work in and with communities across the UK.
The Old Vic Summer Party Raises Over Half A Million Pounds
by BWW News Desk - Jun 14, 2017
Through its work on stage and participatory projects, The Old Vic welcomes 300,000 people through it's doors each year, within this number 10,000 young people take part in education and new talent projects.
Photo Flash: NYT Hosts 'STARS AND STRIPES THANKSGIVING FEAST' Gala
by BWW News Desk - Nov 24, 2015
On Monday 23 November, The National Youth Theatre hosted a fundraising gala 'Stars and Stripes Thanksgiving Feast' at The Bloomsbury Hotel, attended by current NYT performers, past alumni and VIP guests. The event raised more than £80k which will continue to support The National Youth Theatre's ongoing projects. Scroll down for photos from the evening!