Latest News on Glenn Carter
Stage Credits
Jersey Boys
  [West End]
Original London Production, 2008
Tommy DeVito
  [Broadway]
Broadway Revival, 2000
Jesus of Nazareth
  [West End]
London Revival, 1996
Performer
  [West End]
London Revival, 1993
Johnny Casino
Danny [Replacement]
Glenn Carter News
Cast Announced for RENT at Theatre Under The Stars, Directed by Ty Defoe
by Chloe Rabinowitz - Mar 3, 2023
Houston's home for musical theatre, Theatre Under The Stars (TUTS), has announced the cast of its brand-new original staging of Jonathan Larson's iconic Bohemian musical, RENT!
Photos: First Look at Jacob Fowler, Emily Bautista & More in VANARA - THE LEGEND
by Chloe Rabinowitz - Oct 25, 2021
Showstopping musical Vanara – The Legend is coming to London stages later this month with the incredible talent of stage and screen star Jacob Fowler in the leading role. Fowler will bring to life the enigmatic character of Mohr, a confident and loyal tribesman.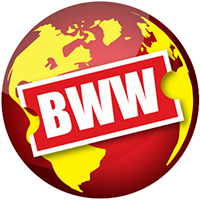 Casting Announced For VANARA - THE LEGEND at Hackney Empire
by Stephi Wild - Sep 13, 2021
As disaster threatens to destroy the world they know, two tribes are locked in an age-old battle. One young woman must make a choice: protect the traditions of her people or challenge everything she has been taught. With total devastation bearing down on them, will the two tribes reunite before it's too late? 
UN DÍA COMO HOY: JESUS CHRIST SUPERSTAR se estrenaba en el West End
by Nuria Pedret - Aug 9, 2021
La ópera rock de Andrew Lloyd Webber alzó el telón en el Palace Theatre de Londres con Paul Nicholas, Stephen Tate y Dana Gillespie como protagonistas
Theater Stories: HARRY POTTER AND THE CURSED CHILD, SPIDER-MAN: TURN OFF THE DARK & More About The Lyric Theatre
by Chloe Rabinowitz - Mar 28, 2021
Today's Theater Stories features the Lyric Theatre! Learn about the history of the Lyric Theatre, and the shows to have graced its stage including Jesus Christ Superstar, The Pirate Queen, Young Frankenstein, Spiderman: Turn off the Dark, Harry Potter and the Cursed Child and more.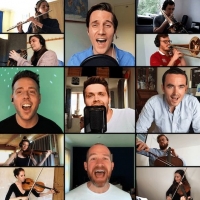 BWW EXCLUSIVE: Watch The West End Men Sing 'Defying Gravity'
by Marianka Swain - Jun 16, 2020
BroadwayWorld is delighted to give you the exclusive first look at this new video of the West End Men singing 'Defying Gravity' from Wicked. Watch the video below!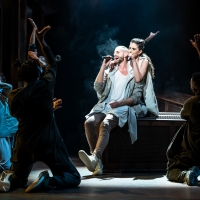 BWW Review: JESUS CHRIST SUPERSTAR at Popejoy Hall
by Beth Leitman - Oct 18, 2019
The 50th anniversary tour of Jesus Christ Superstar updates the much-loved Andrew Lloyd Webber musical and modernizes it in a way that makes it more accessible and enjoyable to today's audiences. The musical, which debuted on Broadway in 1971, has reached a world-wide audience since then, with performances in Australia, Europe, and the West End. There have been several filmed versions of the production as well, including the 1973 movie starring Ted Neeley, as well as a more modern retelling of the rock opera in 2000 starring Glenn Carter. Finally, on Easter Sunday, NBC aired a live version of the production starring John Legend as Jesus. The longevity of the musical, as well as the various adaptations that have been made, show just how beloved the show has been for decades.
BWW Interview: Rebekkah Lowings of GHOST THE MUSICAL at Zorlu Center
by Onur Alec Kadioglu - Nov 27, 2018
In 2017, he re-opened the curtains under the production of Bill Kenwright, and after a large tour of the United Kingdom, he toured Istanbul with his international tour. The musical, which has been nominated for three Tony awards and won many awards, brings a new breath to the story with poetic acting and grand stage performance while preserving the romantic atmosphere of the unforgettable film.

Photo Flash: Lucy O'Byrne Stars In EVITA at the Belgrade Theatre
by A.A. Cristi - Sep 6, 2018
After ten years captivating audiences across the UK, Tim Rice's and Andrew Lloyd Webber's musical masterpiece Evita comes to the Belgrade Theatre this month in a spectacular new production from Bill Kenwright.

Lucy O'Byrne Leads 2018 Tour Of EVITA, Full Cast Announced
by Julie Musbach - Jul 11, 2018
Following two West End seasons, an international tour and ten years captivating audiences across the UK, Andrew Lloyd Webber's and Tim Rice's musical masterpiece Evita heads out on a new UK tour in 2018, arriving at the Belgrade Theatre 25-29 September.
Glenn Carter Videos
BWW WEST END: JERSEY BOYS Celebrates at 2009 Olivier Awards
by Eddie Varley - Apr 13, 2009
The actors who play the Four Seasons Ryan Molloy, Stephen Ashfield, Glenn Carter and Philip Bulcock have rocked the West End with their stunning vocals. Our West End video partners, Reelkandi.tv were there to bring you all the excitement of Jersey Boys at the Olivier Awards- right here on BWW TV!
Glenn Carter Frequently Asked Questions
How many Broadway shows has Glenn Carter been in?
Glenn Carter has appeared on Broadway in 1 shows.
How many West End shows has Glenn Carter been in?
Glenn Carter has appeared on London's West End in 4 shows.
What was Glenn Carter's first West End show?
Glenn Carter's first West End show was Grease which opened in 1993