Latest News on Gina Kreiezmar
Stage Credits
  [Off-Broadway]
Original Off-Broadway Production, 2008
Performer
  [Off-Broadway]
2008
Performer
  [Off-Broadway]
Original Off-Broadway Production, 2007
Performer (Understudy)
  [Off-Broadway]
2007
Performer (Understudy)
  [Off-Broadway]
2007
Performer (Understudy)
  [Off-Broadway]
2004
Performer (Understudy)
  [Off-Broadway]
2001
Performer (Understudy)
  [Off-Broadway]
2000
Performer (Understudy)
Stage
Performances
  [Off-Broadway]
Original Off-Broadway Production, 2008
Performer
  [Off-Broadway]
2008
Performer
  [Off-Broadway]
Original Off-Broadway Production, 2007
Performer (Understudy)
  [Off-Broadway]
2007
Performer (Understudy)
  [Off-Broadway]
2007
Performer (Understudy)
  [Off-Broadway]
2004
Performer (Understudy)
  [Off-Broadway]
2001
Performer (Understudy)
  [Off-Broadway]
2000
Performer (Understudy)
Gina Kreiezmar News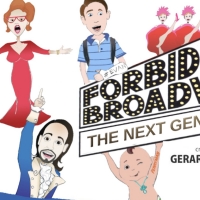 VIDEO: Watch a FORBIDDEN BROADWAY Reunion on STARS IN THE HOUSE
by Nicole Rosky - Aug 6, 2020
Stars in the House continues today (8pm) for a FORBIDDEN BROADWAY reunion with Gerard Alessandrini, Bryan Batt, Fred Barton, Brad Ellis, Jason Graae, Gina Kreiezmar, Bill Selby, Jenny Lee Stern, Michael West and Guest Host Christine Pedi.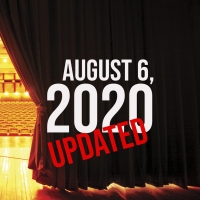 Virtual Theatre Today: Thursday, August 6- with Bebe Neuwirth and More!
by Nicole Rosky - Aug 6, 2020
Today (August 5) in live streaming:Forbidden Broadway alumni unite on Stars in the House, Liz Callaway visits Backstage Live, and so much more!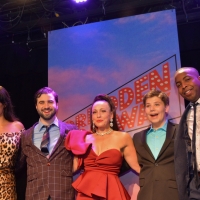 Photo Coverage: FORBIDDEN BROADWAY THE NEXT GENERATIONS Opens at The Triad
by Genevieve Rafter Keddy - Oct 17, 2019
Gerard Alessandrini's Forbidden Broadway, one of NYC's best-loved and highly anticipated productions, is back this season after a five-year absence.

BWW Review: FORBIDDEN BROADWAY at Artist Concert Series
by Carolan Trbovich - Jan 28, 2019
Artist Series Concert of Sarasota Launches New Season with Forbidden Broadway
Photo Flash: Artist Series Concerts Opens 2019 Venice Series With FORBIDDEN BROADWAY
by A.A. Cristi - Jan 8, 2019
Artists Series Concerts of Sarasota launches its 2019 Venice series season with "Forbidden Broadway," the long-running Off-Broadway musical revue where legends past and present meet with nimble satire in a hilarious roast of some of the theatre's greatest stars and songwriters, Sunday, January 27, 3:00 p.m., at the Venice Performing Arts Center, 1 Indian Way, Venice. The four-person parody, featuring a cast rich in Broadway and Off-Broadway experience, skewers such iconic shows as "Chicago," "Annie," "Les Miz," "The Lion King," and "Hamilton," and such celebrated performers as Liza Minelli, Carol Channing, Robert Goulet, and many more. 

Arc Stages To Begin Writer's Lab With DIG A LITTLE DEEPER Starring Alice Ripley
by Stephi Wild - Mar 5, 2018
Pleasantville theater company Arc Stages announces Dig A Little Deeper to begin the new Next Stage Writer's Lab. The Next Stage premiered two years ago with John Cariani's LOVE/SICK and focuses on showcasing new, innovative work by a wide variety of exciting and talented writers. The Next Stage Writer's Lab will produce a few Readings each year with audience Q&A, in order to help new works reach audiences and to nurture the development process. The Next Stage is the third wing of a company that also includes a thriving Educational Stage and Community Stage.
Photo Coverage: SPAMILTON Raises a Glass to Opening Night!
by Jennifer Broski - Sep 9, 2016
The musical, which promises an evening that celebrates, roasts and eviscerates the Broadway blockbuster, just celebrated an official opening night yesterday, September 8, 2016 at the Triad (158 West 72nd Street). BroadwayWorld brings you photos from the big night below!
BWW Review: FORBIDDEN BROADWAY Leaves Them Laughing in Riverside
by Audrey Liebross - Mar 18, 2016
Theatergoers at the Fox Performing Arts Center (Fox PAC) in Riverside, California, had the pleasure of watching the hilarious FORBIDDEN BROADWAY revue. The audience laughed uproariously at the onstage antics, which consist of skewering Broadway's musical hits and stars.
BWW Review: Cary Arts Center's FORBIDDEN BROADWAY
by Jeffrey Kare - Feb 15, 2016
For one night only, the Cary Arts Center presented a production of Gerard Alessandrini's hit off-Broadway musical revue Forbidden Broadway. In the show, a quartet of performers sing rewritten parodies of classic musical theatre songs from classics such as Annie, Aspects of Love, Beauty & the Beast, Fiddler on the Roof, Gypsy, Into the Woods, Jersey Boys, Les Miserables, The Lion King, Mary Poppins, Oklahoma!, The Phantom of the Opera, The Sound of Music, West Side Story, and Wicked.
Gina Kreiezmar Videos
BWW TV: 'Forbidden Broadway Goes To Rehab'
by Eddie Varley - Oct 1, 2008
Gerard Alessandrini's Forbidden Broadway will play its final performance on January 15th, 2009, the 27th anniversary of the show's debut at Palsson's Supper Club in 1982. The newest edition, 'Forbidden Broadway Goes to Rehab' now playing at the 47Th Street Theatre had it's Opening Night on Wednesday, September 17th and the BWW TV cameras were there let you share in all the fun!