Latest News on Fred Kinney
Fred Kinney News
THE BELLE'S STRATAGEM Opens at Cal State Fullerton This Month
by Stephi Wild - Mar 7, 2023
Written in 1780, Hannah Cowley's rom-com romp is a witty parody that upends the conventional gender norms and marital expectations of eighteenth-century English society. The "belles" at the center of the play concoct two distinct stratagems, or ruses, to change the minds of the men in their lives and subvert the status quo.
NEA-Awarded Generational Drama WOMEN OF ZALONGO Comes to Cal State Fullerton
by Stephi Wild - Feb 24, 2023
The contemporary Greek play, "Women of Zalongo" (2018), by Maria Cominis premieres regionally on March 3 and runs through March 12 in the Young Theatre on the campus of Cal State Fullerton (CSUF).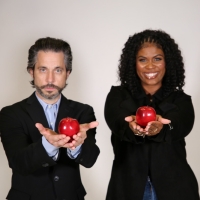 South Coast Repertory Presents SNOW WHITE Next Month
by Stephi Wild - Oct 26, 2022
South Coast Repertory gives a children's classic a modern twist with its Theatre for Young Audiences and Families production of Snow White. Adapted by Greg Banks and directed by H. Adam Harris, Snow White runs Nov. 4-20 on the Julianne Argyros Stage.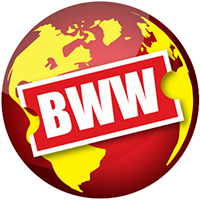 OC Premiere Of THE ELABORATE ENTRANCE OF CHAD DEITY Starts Next Month at Chance Theater
by Stephi Wild - Aug 26, 2022
Chance Theater, Anaheim's official resident theater company, announces the Orange County premiere of "The Elaborate Entrance of Chad Deity," a dramatic comedy by Kristoffer Diaz that was one of the final nominees for the Pulitzer Prize for Drama and snagged numerous "Best Play" Awards. Directed by Jeremy Aluma, "The Elaborate Entrance of Chad Deity" previews from September 23rd through September 30th, with regular performances running October 1st to October 23rd on the Cripe Stage at the Bette Aitken theater arts Center.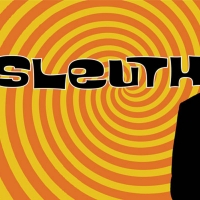 SLEUTH Comes To The New Vic In Santa Barbara In June
by Stephi Wild - May 20, 2022
Ensemble Theatre Company (ETC) presents the fifth and final show of its 2021-2022 Season, one of the most iconic and celebrated thrillers ever written, SLEUTH, by Anthony Shaffer and directed by Jenny Sullivan. SLEUTH begins previews on Thursday, June 9 at 7:30pm, opens on Saturday, June 11 at 8:00pm and runs through Sunday, June 26, 2022 at The New Vic, 33 W. Victoria Street in Santa Barbara. 
CSU Fullerton's FALL DANCE THEATRE Makes a Triumphant Return This November
by Gigi Gervais - Nov 13, 2021
CSUF's beloved Fall Dance Theatre makes its triumphant return to campus with an eclectic variety of choreography and dance techniques sure to entertain, engage, and provoke. 'Fall Dance Theatre' is presented at 8 pm on November 16, 17, 18, and at 2 pm on November 19 in the Little Theatre.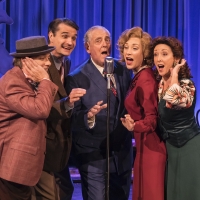 BWW Review: IT'S A WONDERFUL LIFE: A LIVE RADIO PLAY at Ensemble Theatre Company
by Maggie Yates - Dec 14, 2019
Director Brian McDonald does a nice job of keeping the actors rotating around the multiple microphones on stage (or having them add and remove costuming items) to distinguish between multiple characters. The staging is dynamic and the sight gags are clever, and the actors give pleasant and efficient performances, bringing out the warmth and hopefulness of this holiday tale. Ensemble's production highlights humor and heart for an agreeable, well-produced night of festive entertainment.
Ensemble Theatre Company Presents IT'S A WONDERFUL LIFE: A LIVE RADIO PLAY
by Chloe Rabinowitz - Nov 13, 2019
ENSEMBLE THEATRE COMPANY (ETC) presents the second show of its 2019-20 Season, the can't-miss, holiday event of the season, IT'S A WONDERFUL LIFE: A LIVE RADIO PLAY, adapted by Joe Landry, from the screenplay by Frances Goodrich, Albert Hackett, Frank Capra & Jo Swerling and directed by ETC's Director of Education and Outreach, Brian McDonald.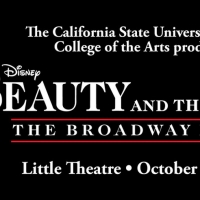 Disney's BEAUTY AND THE BEAST Takes The Stage At Cal State Fullerton
by A.A. Cristi - Sep 25, 2019
Cal State Fullerton's fall season begins with a?oeDisney's Beauty and the Beast,a?? with music by Alan Menken, lyrics by Howard Ashman and Tim Rice, book by CSUF alumna Linda Woolverton '79 (M.A. theatre arts), and directed by Martie Ramm. The play runs from October 11 a?" 27, 2019 in the Little Theatre on campus. Based on the Academy Award-winning animated feature, Disney's family friendly musical a?" a a?oetale as old as timea?? a?" tells the story of Belle, a smart young woman in a provincial town, and the Beast, a prince trapped under the spell of an enchantress. If the Beast can learn to love and be loved, the curse will end and he will return to his former self. But time is running out. Will he be transformed by love or doomed for all eternity?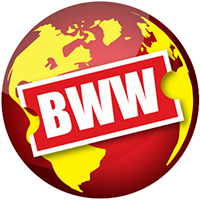 Creative Teams For South Coast Repertory's 2019-20 Season Announced
by A.A. Cristi - Aug 12, 2019
Today, South Coast Repertory Artistic Director David Ivers and Managing Director Paula Tomei announced the 13 creative dream teams for the 2019-20 season, the first programmed by Ivers. The roughly 100 individuals are among the theatre industry's finest, most creative and versatile talents.