Latest News on Femi Elufowoju
Femi Elufowoju News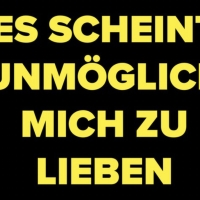 Matinee: Der anonyme Liebhaber Comes to Theater St. Gallen
by Stephi Wild - Aug 25, 2022
Er galt als bester Fechter Europas, war Offizier, Geigenvirtuose, Dirigent und Komponist: Joseph Bologne, Chevalier de Saint-Georges. Dem Sohn eines französischen Plantagenbesitzers auf Guadeloupe und einer senegalesischen Sklavin gelang es trotz zahlreicher Widerstände, die gesellschaftlichen Rassenschranken zu durchbrechen und in Frankreich zum gefeierten Star der Musikwelt des Ancien Regime aufzusteigen.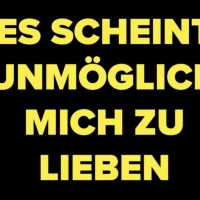 THE ANONYMOUS LOVER Comes to Theater St.Gallen in September
by Stephi Wild - Jul 14, 2022
The Anonymous Lover is coming to Theater St.Gallen in September. Learn more about the production here!
Chino Odimba Announces tiata fahodzi's 25th Anniversary Season
by Stephi Wild - Jun 8, 2022
tiata fahodzi, the UK's leading British African heritage contemporary theatre company, today announces a new season of creative initiatives, appointments and productions designed to support and invest in the future of Black British artists, in celebration of its 25th anniversary.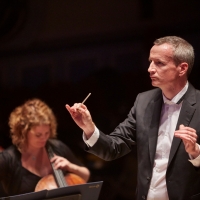 Opera North Announces 2021/22 Season and The Reopening Of The Howard Assembly Room
by Stephi Wild - Apr 21, 2021
Opera North today announces its 2021/22 season with five new productions opening at the Leeds Grand Theatre before touring to theatres and concert halls across the North of England.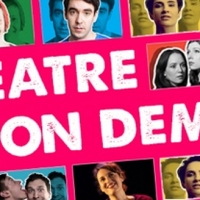 Soho Theatre Announces Walthamstow Committee Co-Chairs Alongside New Head Of Creative Engagement
by Stephi Wild - Feb 17, 2021
Soho Theatre's re-opening of the former Granada/EMD in Walthamstow takes a stride forward with the appointment of key posts: Jessica Draper in the newly created role of Head of Creative Engagement, and the new Co-Chairs of the board for the revitalised venue, Olivier Award-winning performer and Waltham Forest resident Alessandro Babalola and the Royal Court's Executive Director Lucy Davies.
Over 5,000 East London Children Will See Inua Ellams' THE LITTLE PRINCE For Free
by Stephi Wild - Jan 8, 2020
This January, as part of a partnership with Newham Council, Stratford Circus Arts Centre is to offer every Year 6 student in the borough the chance to see Inua Ellams' stage adaptation of The Little Prince free of charge. Inua Ellams' fourth show, the critically acclaimed Barber Shop Chronicles, sold out at the National Theatre, where his adaptation of Chekov's Three Sisters, recently opened. The Little Prince which will be produced by Fuel and directed by Femi Elufowoju jr, promises to be a radical afro-futurist reimagining of the classic French children's story by Antoine de Saint-Exupéry.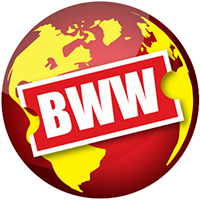 Fuel Announces 2020 Programme
by Stephi Wild - Nov 29, 2019
Fuel's first commission for 2020 is Inua Ellams' first work for children: a radical afro-futurist reimagining of the classic French children's story The Little Prince by Saint-Exupéry. Broken down in the Sahara Desert, desperate to repair her plane, a pilot meets an extraordinary Prince. They quickly form a friendship and the pilot re-discovers the power of imagination, the importance of small efforts, and the meaning of friendship. Directed by Femi Elufowoju Jr with design by Miriam Nabarro and music by Cassie Kinoshi, the show will open at Stratford Circus Arts Centre as part of a programme supported by Newham Council to give every year 6 pupil in the borough the opportunity to see a new piece of theatre for free. The Little Prince is a Fuel production in association with English Touring Theatre, co-commissioned by Fuel, Stratford Circus Arts Centre, ASU Gammage, Z-arts, The Albany, Warwick Arts Centre and Future Arts Centres. Supported using public funding by Arts Council England and the Garrick Trust.

BWW Review: THE GLASS MENAGERIE, Arcola Theatre
by Cindy Marcolina - May 30, 2019
Tennessee Williams's first success The Glass Menagerie lands at Arcola Theatre in an exciting and tremendously thought-provoking production directed by Femi Elufowoju jr. It's 1937 in St Louis. Amanda Wingfield's (Lesley Ewen) hopes that her two children will lead a more stable life than hers grapple with their own sense of individuality. While their mother lives in a past made of suitors and debutantes worrying about the future of her unmarried daughter Laura (Naima Swaleh) - a shy and scarred young woman who spends her days polishing her glass trinkets - Tom (Michael Abubakar) desperately wants to break free from his dead-end job at a shoe warehouse.
BWW Review: HOARD, Arcola Theatre
by Cindy Marcolina - May 22, 2019
Bili (Kemi Durosinmi) is introducing her boyfriend Brian (Tyler Fayose) to her sisters Rafi (Elizabeth Ita) and Ami (played by Estella Daniels on book due to Emmanuella Cole's being ill on press night). When their mother Wura (Ellen Thomas) decides to crash their dinner party unannounced, the reason why she's unaware of Brian's involvement with her daughter comes to the surface and unearths a series of deep-rooted family issues.

Cast And Creatives Announced for THE GLASS MENAGERIE
by Julie Musbach - Mar 28, 2019
The cast for Femi Elufowoju jr's production of The Glass Menagerie is confirmed as Michael Abubakar as Tom Wingfield, Lesley Ewen as Amanda Wingfield, Charlie Maher as Jim O'Connor and, in her debut performance, Naima Swaleh as Laura Wingfield.