Matinee: Der anonyme Liebhaber Comes to Theater St. Gallen
Performances run through 9 December.
Er galt als bester Fechter Europas, war Offizier, Geigenvirtuose, Dirigent und Komponist: Joseph Bologne, Chevalier de Saint-Georges. Dem Sohn eines französischen Plantagenbesitzers auf Guadeloupe und einer senegalesischen Sklavin gelang es trotz zahlreicher Widerstände, die gesellschaftlichen Rassenschranken zu durchbrechen und in Frankreich zum gefeierten Star der Musikwelt des Ancien Regime aufzusteigen.
Nach seinem Tod geriet Mozarts schillernder Zeitgenosse allerdings schnell in Vergessenheit. Sein Schaffen war fortan so unbekannt wie die Titelfigur seines einzig erhaltenen Opernwerks: Der anonyme Liebhaber (L'Amant anonyme) handelt von einem jungen Adeligen, der sich nicht traut, seiner besten Freundin seine Liebe zu gestehen, und sie stattdessen als anonymer Verehrer umschwärmt.
Der britisch-nigerianische Regisseur Femi Elufowoju Jr. erzählt diese romantische (Tragik-)Komödie als Geschichte Joseph Bolognes, für den es im 18. Jahrhundert als Person of Color unmöglich war, eine weisse Europäerin zu heiraten. Die musikalische Leitung liegt in den Händen des US-amerikanischen Dirigenten Kazem Abdullah.

Oper in zwei Akten
Schweizer Erstaufführung

Uraufführung: 8. März 1780, Theater von Madame de Montesson, Le Raincy

Musik von Joseph Bologne «Chevalier de Saint-Georges»
Libretto von François-Georges Fouques Deshayes «Desfontaines»
nach Stéphanie Félicté de Genlis «Madame de Genlis»
in einer Neufassung von Femi Elufowoju Jr.

In französischer Sprache mit deutschen Dialogen und Übertiteln
More Hot Stories For You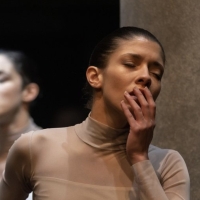 SHAME(LOST) Continues at Theater St.Gallen This Weekend

December 2, 2022

For Scham(los) the Italian choreographers Francesca Frassinelli and Mauro Astolfi are developing two creations for the dance company Theater St.Gallen for the first time and in them they deal with the topic of self-satisfaction and self-esteem.
---
ANNA FEDEROVA Comes to Theater St. Gallen This Week

November 28, 2022

Alle Facetten ihres Klavierspiels zeigt Anna Fedorova, wenn sie in dieser Saison nicht nur als Solistin in Sergei Rachmaninows 3. Klavierkonzert, sondern auch als Rezitalistin in der Tonhalle St.Gallen auftritt. Das Programm ihre Solo-Abends eröffnet ruhig und zurückhaltend mit Valentin Silvestrovs Elegie Der Bote.
---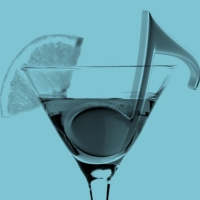 BRASS AND GROOVE is at Theater St.Gallen This Weekend

November 25, 2022

Wenn sie zu Fanfaren, Märschen oder Chorälen ansetzen, erfüllen sie mit ihrem gewaltigen Klang auch die hintersten Ecken der Tonhalle: die Blechbläser des Sinfonieorchesters. Wenn nun der Nachtzug des Sinfonieorchesters St.Gallen in dieser Saison zum ersten Mal Halt macht in der Lokremise, dann verlassen Trompeten, Posaunen und Tuba für einmal ihren angestammten Platz in den hinteren Reihen des Orchesters und formieren sich zum messingglänzenden, fulminanten Brass-Ensemble.
---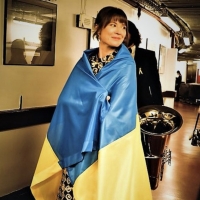 NOSTALGIA II Will Be Performed at Theater St. Gallen This Week

November 14, 2022

Nostalgia II is the 4th Tonhalle concert at Theater St. Gallen, featuring works by Valentin Silvestrov and Sergei Rachmaninoff. The concert is set for 18 November.
---
Gianandrea Noseda Extends Contract in Zurich Through 2028

November 1, 2022

The Zurich Opera House announced the extension of Gianandrea Noseda's contract as General Music Director through the 2027 - 28 season. Noseda began his tenure as General Music Director of the Zurich Opera House in September 2021.   
---