Latest News on Fawzia Mirza
Fawzia Mirza News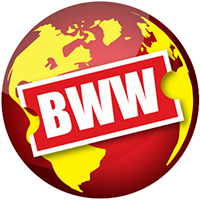 RUTH BADER GINSBURG: A LIVING DOCUMENT Begins Streaming This Weekend
by A.A. Cristi - Jun 10, 2021
On Saturday, June 12th at 8:00pm CST, Play-PerView will present Dianne Nora's Ruth Bader Ginsburg: A Living Document in collaboration with Chicago's A Red Orchid Theatre. The production will stream through June 16, 2021.
Virtual Theatre This Week: June 7-13, 2021- with Matthew Morrison, Kelli O'Hara, Aaron Tveit and More!
by Nicole Rosky - Jun 7, 2021
This week (June 7-13) in live streaming: Matthew Morrison visits Backstage Live, the Next on Stage Season 3 finale, Show of Titles premieres, and so much more!
Asian American Artists To Speak At Free Virtual Conference To Empower AAPI Communities And Aspiring Creatives
by Chloe Rabinowitz - May 20, 2021
Taking place on May 22, 'EMPOWERD 2021' will be a free virtual event consisting of notable artists, actors, writers, directors, community leaders and more gathering virtually to educate Asian-American creative professionals.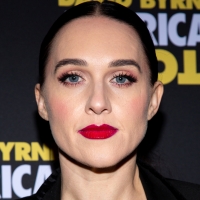 Lena Hall, Blair Brown, Ben Feldman and More to Star in Livestreamed Works by Zakiyyah Alexander, Mando Alvarado & Others
by Chloe Rabinowitz - May 7, 2021
On Saturday, May 22nd at 7:00pm EST, Play-PerView will live stream AYA or Dear Lover by Fernanda Coppel (King Liz, "How To Get Away With Murder").  Directed by Estefania Fadul, this production will feature Raul Castillo ("Looking," "Atypical"), Tina Huang ("Rizzoli & Isles," "Arrow"), and Roxana Ortega ("The Casagrandes," "American Vandal").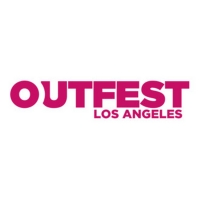 Outfest Los Angeles Announces its 2020 Virtual Festival Lineup
by Stephi Wild - Aug 11, 2020
Outfest LA has announced its full lineup for the 2020 online festival! The festival will take place August 20-30.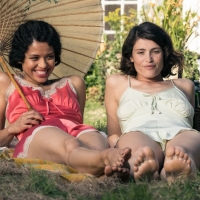 Frameline44 Reveals Frameline44 Pride Showcase Lineup
by Kaitlin Milligan - Jun 10, 2020
Frameline, the world's longest-running and largest showcase of queer cinema, is proud to announce the full program for the Frameline44 Pride Showcase taking place Thursday, June 25 through Sunday, June 28, 2020 in celebration of the 50th anniversary of San Francisco Pride.
Outfest Fusion Announces 2020 Lineup
by Kaitlin Milligan - Feb 21, 2020
Outfest — the non-profit organization with the mission to create visibility for diverse LGBTQ+ stories and empower tomorrow's artists and storytellers by building empathy to drive meaningful social change through its tentpole festivals, Outfest Forward educational labs, fellowships, and Legacy film restoration program — has announced the official lineup for Outfest Fusion 2020: Culture. Film. Music. Story. presented by Comcast NBCUniversal.  Now in its 17th year, Outfest Fusion will celebrate 5 days of screenings, performances, panels, galas, workshops, and world premieres across 6 unique LA venues. This year's festival takes place March 6 - 10, 2020. 

Outfest Announces Lineup for the 2019 Outfest Fusion LGBTQ People of Color Film Festival
by Tori Hartshorn - Feb 8, 2019
Outfest, the Los Angeles-based nonprofit organization dedicated to nurturing, showcasing, and protecting lesbian, gay, bisexual and transgender (LGBT) media, today announced its lineup for the 2019 Outfest Fusion LGBTQ People of Color Film Festival. Outfest Fusion, the only multicultural LGBTQ film festival of its kind, will be held March 1-5 at various locations throughout Los Angeles.
Navy Pier Pride Celebrates LGTBQ Community
by Julie Musbach - Jun 6, 2018
Navy Pier Pride Presented by American Airlines is coming through with flying colors this year! Kicking off Monday, June 18, the third annual free event will consist of a full week of family-friendly festivities in honor of the LGBTQ+ community, culminating in a daylong grand celebration on Saturday, June 23 from 11 a.m. to midnight. As part of its Pride Month tribute, the Pier will also be decked out with Pride flags all month and feature the symbolic rainbow colors in the center digital screen of the iconic Centennial Wheel in celebration of diversity and inclusion, two essential tenants of Navy Pier's mission and values.

Jennifer Reeder's SIGNATURE MOVE Starring Fawzia Mirza Releases 2/9
by Tori Hartshorn - Jan 10, 2018
Jennifer Reeder's SIGNATURE MOVE Starring Fawzia Mirza Releases 2/9
Fawzia Mirza Videos
BWW TV: First Look at Fawzia Mirza in the Chicago Premiere of BRAHMAN
by BroadwayWorld TV - Apr 10, 2014
About Face Theatre and Silk Road Rising are pleased to present the Chicago premiere of Brahman/i: A One-Hijra Stand Up Comedy Show, by Aditi Brennan Kapil, directed by AFT Artistic Director Andrew Volkoff. This bold, comic exploration of cultural and gender identity plays March 27 - April 27, 2014 at Silk Road Rising, Pierce Hall at the Historic Chicago Temple Building, 77 W. Washington St. in Chicago. Tickets are available at www.aboutfacetheatre.com, www.silkroadrising.org or by calling (312) 857-1234 ext. 201. The press opening is Thursday, April 3 at 7:30 pm.