Latest News on Elton Lugay
Elton Lugay News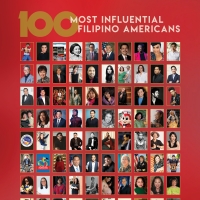 WATCH: TOFA Awards' 10th-Anniversary Special, With Darren Criss, Lea Salonga, Jon Jon Briones
by Oliver Oliveros - Oct 31, 2020
Watch the first-ever The Outstanding Filipino Americans (TOFA) Awards' virtual ceremony, hosted by 'Asia's King of Talk' Boy Abunda, via BroadwayWorld.com.
Jon Jon Briones Joins List of TOFA's '100 Most Influential Fil-Ams'
by Oliver Oliveros - Oct 27, 2020
In celebration of Filipino American (Fil-Am) History Month, 100 movers and shakers of Filipino descent will be feted in a digital ceremony through The Outstanding Filipino Americans (TOFA) Awards, a national award-giving body. The TOFA Awards, which have been customarily held annually at Carnegie Hall, also turn 10 this month. To mark this milestone, the TOFA Awards are honoring their list of "100 Most Influential Fil-Am Individuals and Organizations" or #TOFA100 on Saturday, October 31, 2020, at 9 p.m. EST (Sunday, at 9 a.m. PST) via YouTube and Facebook.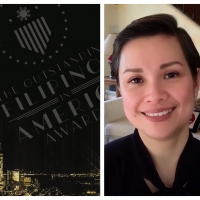 WATCH NOW: TOFA Awards' 10th-Anniversary Special Premiere
by Oliver Oliveros - Jun 30, 2020
Lea Salonga, Darren Criss, and Bobby Lopez join the virtual celebration!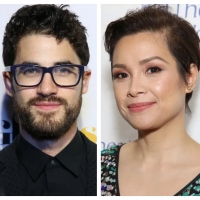 Lea Salonga, Darren Criss, Bobby Lopez Join TOFA Awards 10th-Anniversary Virtual Celebration
by Oliver Oliveros - Jun 25, 2020
'Empire State is privileged to honor outstanding Filipinos.' - Governor Andrew Cuomo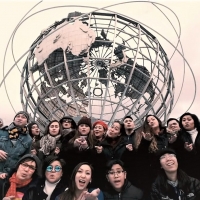 Fil-Am Artists Record HEAL THE WORLD Dedicated to Taal Volcano Eruption Survivors
by Oliver Oliveros - Mar 2, 2020
Moved by the plight of their fellow Filipinos displaced by the eruption of Taal Volcano in Batangas, Philippines, in January, N.Y.-based Filipino American (Fil-Am) artists banded together in a genre crossover to record the Michael Jackson hit "Heal The World." A production of The Outstanding Filipinos in America (TOFA), the music video was recently released on YouTube.
Shattering Glass Ceilings at the Golden Globes
by Elton Lugay - Jan 31, 2020
With Awkwafina making history as the first Asian-American to win the Golden Globe for Best Actress in a Leading Role category and Korean film Parasite taking the best foreign film award, the Asian American community can take pride in not just breaking the glass ceiling this year at the 77th Golden Globe Awards but shattering it to pieces.
5th The Outstanding Filipino Americans In New York Awards Set Oct. 31 at Carnegie Hall
by Oliver Oliveros - Sep 1, 2015
In its fifth edition, The Outstanding Filipino Americans in New York (TOFA-NY) Awards honor 15 organizations and individuals who have inspired the community with their passion, conviction, and achievements. Presented by AARP, TOFA-NY caps the month-long Filipino American Heritage celebrations in the New York tri-state area. This year's TOFA-NY Awards ceremony is slated for 8 p.m. on October 31 at Carnegie Hall's Weill Recital Hall.
Behind-The-Scenes: How Coach Lea Salonga Saves the Day; Big D's Standing O at Carnegie Hall
by Rocky Christopher Fajardo - Nov 6, 2014
There doesn't seem to be enough of 13-year-old Filipino-Canadian singer Darren Espanto to go around these days, especially since he has made headlines in what could only be described by his legions of fans as a run of charismatic, breakthrough performances on 'The Voice Kids' Philippine edition, under the tutelage of Coach Sarah Geronimo (other coaches were Tony winner Lea Salonga and rock star Bamboo Manalac).
Bobby Lopez, Josie Natori, Sheila Coronel, Fiesta In America, PMAA To Receive Highest Honors at 4th TOFA-NY Awards at Carnegie Hall, October 25
by Oliver Oliveros - Oct 7, 2014
In its fourth year, presented by AARP, The Outstanding Filipino Americans in New York (TOFA-NY) Awards, the grandest celebration that caps the monthlong Filipino American History Month in New York City, has announced today that Filipino-American EGOT holder Bobby Lopez ('Frozen,' 'The Book of Mormon'); fashion designer and philanthropist Josie Natori; Dean of Academic Affairs at Columbia University Sheila Coronel; the people behind Fiesta In America, an annual trade and cultural expo; and the medical mission volunteers of Philippine Medical Association in America (PMAA) will be feted with the highest honors--The Heritage Awards--at TOFA-NY Awards ceremony, which will be held at Carnegie Hall's Weill Recital Hall (881 7th Ave, New York, NY) on Saturday, October 25, at 7 p.m.
Elton Lugay Videos
STAGE TUBE: Sneak Peek - Ali Ewoldt and Adam Jacobs' A HEART FULL OF LOVE Concert at Town Hall
by Stage Tube - Feb 13, 2013
'LES MISERABLES' alumni Adam Jacobs (Disney's 'The Lion King,' The Gipsy Kings' 'Zorro'), who played the role of Marius in 'LES MISERABLES' return engagement on Broadway in 2006-2008, and Ali Ewoldt ('West Side Story,' Disney's 'Aladdin'), who played the role of Cosette in the same production, top bill 'A Heart Full of Love: A Concert' at The Town Hall (123 West 43 St.) on Saturday, February 23 at 8 p.m. Click below for a sneak peek of the concert!