Latest News on Elijah Malcomb
Stage Credits
  [US Tour]
Second National Tour, 2021
John Laurens
Phillip Hamilton
  [US Tour]
First National Tour, 2017
John Laurens/Philip Hamilton [Replacement]
Stage
Performances
  [US Tour]
Second National Tour, 2021
John Laurens
Phillip Hamilton
  [US Tour]
First National Tour, 2017
John Laurens/Philip Hamilton [Replacement]
Elijah Malcomb News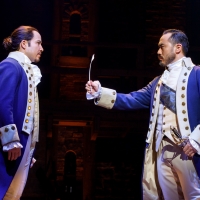 BWW Review: HAMILTON Returns to the Providence Performing Arts Center
by Erica Cataldi-Roberts - Dec 2, 2021
In a recent interview with CNBC, Lin-Manuel Miranda, the highly acclaimed composer and lyricist of HAMILTON, stated how the live show is as popular as ever due to the filmed stage version that has been available on Disney+ since July 2020. That certainly seemed to be true on Wednesday evening, based on the nearly full Providence Performing Arts Center auditorium and enthusiastic response of the audience as Hamilton's Philip Tour began its approximate 2-week stint in Rhode Island.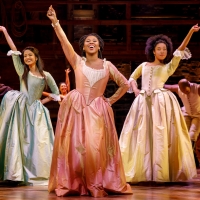 BWW Review: The National Tour of HAMILTON Takes the Stage at Philadelphia's Academy of Music
by Chloe Rabinowitz - Oct 22, 2021
Hamilton is being presented at the Kimmel Cultural Campus' Academy of Music from Wednesday, October 20, 2021 - Sunday, November 28, 2021.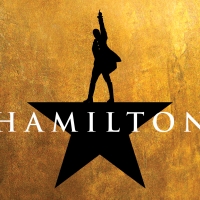 Review Roundup: HAMILTON Re-Launches 'Philip Company' Tour
by Stephi Wild - Sep 14, 2021
The cast is led by Pierre Jean Gonzalez as Alexander Hamilton, with Ta'Rea Campbell, Marcus Choi, Jared Dixon, Desmond Sean Ellington, Warren Egypt Franklin, Neil Haskell, Elijah Malcomb Stephanie Jae Park, Paige Smallwood, and more.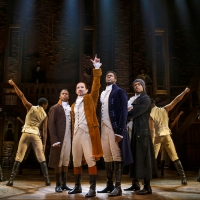 BWW Review: HAMILTON at The Fox Theatre Blows Us All Away
by Ella Embry - Sep 9, 2021
HAMILTON at The Fox Theatre is a remarkable show and the perfect note to revive theatre in Atlanta with. Even if you've streamed it on Disney+, listened to the soundtrack on repeat for months, and watched as many clips as you could find on YouTube, seeing the show in person makes everything feel new again.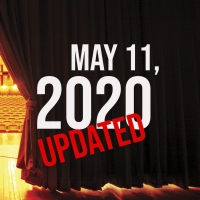 Virtual Theatre Today: Monday, May 11- Jason Robert Brown, Georgia Stitt and More!
by Nicole Rosky - May 11, 2020
Today (May 11) in live streaming: Join the BroadwayWorld Book club, JRB and Georgia Stitt visit Stars in the House and so much more!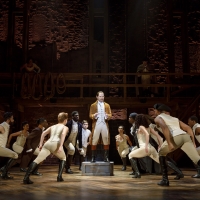 BWW Review: We might have had to wait for it, but HAMILTON exceeds expectations in Canadian premiere
by Isabella Perrone - Feb 15, 2020
HAMILTON has proven its lasting power in the five years since it debuted on Broadway, and after landing in several international locations, the mega-hit musical about America's ten-dollar founding father has crossed the border.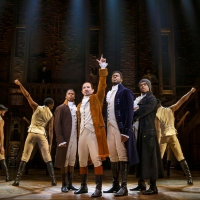 BWW Review: Record-shattering HAMILTON Settles Into Multi-Week Run at TPAC With Dazzling Performances and Electrifying Intensity
by Jeffrey Ellis - Jan 2, 2020
Lin-Manuel Miranda's epic masterpiece Hamilton - the Broadway behemoth that continues to take the theater world by storm one city at a time, one stage at a time - has settled into its multi-week run at Nashville's Tennessee Performing Arts Center.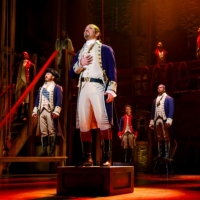 BWW Review: HAMILTON National Tour Brings Non-Stop Energy to the Marcus Center
by Kelsey Lawler - Oct 26, 2019
Part of what makes Hamilton such a beloved work is the way it balances sorrow and upset with lightness and fun. Revisiting history doesn't have to be a slog. We all can learn a thing or two about our country's formative years while singing along to a?oeCabinet Meetinga?? rap battles in your car. Hamilton makes history accessible and relevant, reminding us in song of the power of the written word, how immigrants shaped our nation, and that the world is wide enough to coexist and learn from each other's ideals. Those are some profound lessons, all courtesy of a show that's so much more than a hip-hop musical.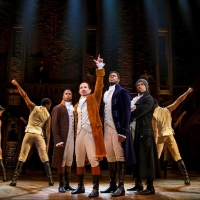 BWW Wrap-Up: HAMILTON Says Goodbye to Fox Cities P.A.C.
by Meredith Kreisa - Oct 22, 2019
HAMILTON's captivating three-week run at Appleton's Fox Cities P.A.C. came to an end on October 20. Thousands of theatergoers flocked to downtown Appleton to enjoy the smash hit, but it is impossible to heap sufficient praise on the show and its performers.
BWW Review: HAMILTON Satisfies Audiences at Fox Cities P.A.C.
by Meredith Kreisa - Oct 3, 2019
HAMILTON recently opened at the Fox Cities Performing Arts Center in Appleton and will continue to play through October 20. When a show receives as much hype as HAMILTON has, it can seem almost a letdown compared to its reputation. However, HAMILTON is truly a modern masterpiece with tremendous artistry, subtlety, and nuance.
Elijah Malcomb Videos
Your Obedient Servants: Meet the New HAMILTON Tour Stars, Joseph Morales and Nik Walker
by A.A. Cristi - Dec 14, 2017
Producer Jeffrey Seller has announced that JOSEPH MORALES and NIK WALKER will lead the second national tour of Hamilton as Alexander Hamilton and Aaron Burr, respectively.