Latest News on Eleanor Rhode
Eleanor Rhode News
Guest Blog: Magic Consultant John Bulleid On THE MAGICIAN'S ELEPHANT
by Guest Author - Sep 21, 2021
Theatre is the purest form of magic. Heightened with anticipation, we step into a darkened space with a sense of wonder and fascination unmatched anywhere else.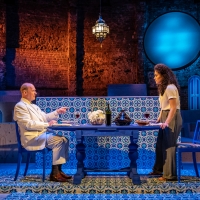 BWW Review: ONCE UPON A TIME IN NAZI OCCUPIED TUNISIA, Almeida Theatre
by Gary Naylor - Aug 27, 2021
Set in Tunisia in 1942, this new play sparkles with wit, but its exploration of the undercurrent of antisemitism that flows through even the most cosmopolitan of societies tells us much about today.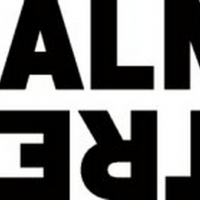 Full Cast Announced for World Premiere of ONCE UPON A TIME IN NAZI OCCUPIED TUNISIA
by Chloe Rabinowitz - Jun 24, 2021
The Almeida Theatre has announced the full cast for the world premiere of Josh Azouz's Once Upon a Time in Nazi Occupied Tunisia. Eleanor Rhode directs Adrian Edmondson, Laura Hanna, Ethan Kai, Pierro Niel-Mee, Yasmin Paige and Daniel Rainford in the production which runs from Saturday 21 August – Saturday 18 September.
Almeida Theatre Announces New Season For 2021
by Stephi Wild - May 21, 2021
Shows will include and breathe..., Hymn, Once Upon a Time in Nazi Occupied Tunisia, The Tragedy of Macbeth, Spring Awakening, and The Key Workers Cycle.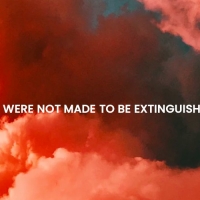 New Company Burn Bright Launches For Women in the Creative Industry
by Stephi Wild - May 11, 2020
With plays by writers who identify as women still struggling to breakout on the larger stages, writers Tori Allen-Martin and Sarah Henley have come together to launch Burn Bright, a new not-for-profit organisation driving positive change for the next generation of women in the creative industry.
BWW Interview: Katherine Pearce Talks THE WHIP
by Rona Kelly - Jan 31, 2020
Actress Katherine Pearce makes her Royal Shakespeare Company debut this season, featuring in both King John and The Whip, a new play by Juliet Gilkes Romero.
ROMEO & JULIET, MACBETH and More to Be Presented in Shakespeare's Globe Summer Season; Full Season Announced
by Chloe Rabinowitz - Jan 23, 2020
Shakespeare's Globe has announced the summer season 2020 will include Shakespeare's Romeo & Juliet, Much Ado About Nothing, Twelfth Night, Antony & Cleopatra, a two-day event 'Globe 4 Globe: Shakespeare and Climate Emergency', a symposium 'Shakespeare and Race', a Playing Shakespeare with Deutsche Bank production of Macbeth with 20,000 free tickets to school children, the return of family festival 'Telling Tales', and a new dramatisation of Ovid's Metamorphoses by our resident writers.
RSC Announces Casting For THE WHIP
by Stephi Wild - Dec 5, 2019
As the 19th Century dawns, politicians of all political persuasions gather in London to abolish the slave trade once and for all. But will the price of freedom turn out to be a multi-billion pound pay off to the slave owners, even though such a bailout could drive the country into economic and political ruin?
BWW Interview: Eleanor Rhode Talks KING JOHN
by Rona Kelly - Oct 15, 2019
This Autumn, the Royal Shakespeare Company stages a story of a nation in turmoil: King John. The timeliness of this play is not lost on director Eleanor Rhode or the company, with the news 'informing [their] conversation pretty much every day as [they] make the show'.
BWW Review: KING JOHN, Swan Theatre, Stratford-upon-Avon
by Gary Naylor - Sep 28, 2019
King John's themes are horribly present in today's febrile political climate making it exactly the right time to revive one on Shakespeare's less performed plays.