Latest News on Dr. Ruth K. Westheimer
Latest News on Dr. Ruth K. Westheimer
Dr. Ruth K. Westheimer News
Tovah Feldshuh Shares Stories Of Her Life And Career at The Braid
by A.A. Cristi - Jun 21, 2022
On television, film, and the stage, Tovah Feldshuh is the quintessential Jewish mother. A six-time Emmy and Tony nominee and winner of numerous other acting awards, Ms. Feldshuh has been a successful actor and Broadway star for more than five decades.
Tovah Feldshuh Will Lead Virtual Presentation Of BECOMING Dr. RUTH Next Week
by Stephi Wild - Jun 3, 2022
Beloved psychologist Dr. Ruth Westheimer celebrates her 94th birthday this June, and in celebration, six-time Tony- and Emmy-nominated actor Tovah Feldshuh and the Museum of Jewish Heritage - A Living Memorial to the Holocaust will present a special virtual broadcast of the one-woman Off-Broadway show, Becoming Dr. Ruth.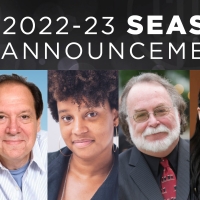 Cleveland Play House Announces 2022-23 Season
by Chloe Rabinowitz - Mar 25, 2022
Cleveland Play House has announced its 2022-2023 Season, which includes a dynamic and diverse lineup of new American plays. The Tony Award recipient will continue its commitment to producing thoughtful, entertaining, and relevant plays through an eclectic five-play season beginning in September 2022.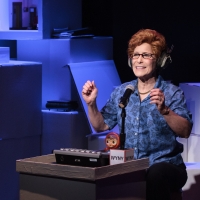 BWW Review: BECOMING DR. RUTH at Theater J
by Rachael F. Goldberg - Oct 8, 2021
It seems fitting, in many ways, to return to live theater with such an incredible and incredibly well told story of optimism, humor, and resilience. Theater J's season opener is a beautiful, thoughtful biography of a woman who can remind us of the value of intimate, loving relationships and how to keep going through moments of adversity – reminders we can all certainly benefit from right now.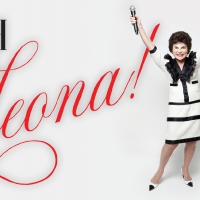 BWW Feature: Tovah IS LEONA! at Mizner Park Cultural Center
by Carol Kassie - Sep 13, 2021
Six-time Tony and Emmy nominee Tovah Feldshuh will return to Boca Raton's Mizner Park Cultural Center on Saturday October 16th and Sunday October 17th for three performances of her acclaimed one woman show Tovah is LEONA! The show, in which Feldshuh assumes the persona of real estate mogul and hotelier Leona Helmsley, played to sold-out houses in January 2019.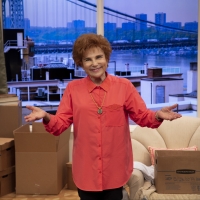 BWW Interview: Tovah Feldshuh, Dr. Ruth, and Mark St. Germain on BECOMING DR. RUTH
by Nicole Rosky - Jun 10, 2021
With a powerful new production of Becoming Dr. Ruth now available for streaming, BroadwayWorld had the chance to sit down with playwright Mark St. Germain, actress Tovah Feldshuh who is taking on the one-woman show, and the title character herself, Dr. Ruth.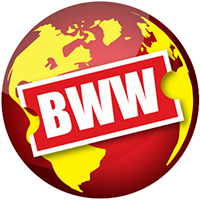 Museum of Jewish Heritage To Honor Dr. Ruth Westheimer at Generation to Generation Benefit
by A.A. Cristi - Oct 16, 2019
The Museum of Jewish Heritage a?" A Living Memorial to the Holocaust will honor Dr. Ruth K. Westheimer at its annual Generation to Generation event on Tuesday evening, November 12, 2019. The event will be held at the Museum, located at Edmond J. Safra Plaza, 36 Battery Place, New York City.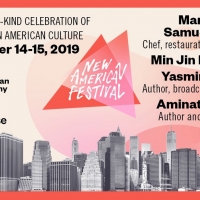 New American Festival Adds Padma Lakshmi, Hasan Minhaj, Dr. Ruth And More To Lineup
by A.A. Cristi - Aug 15, 2019
Today, ticket sales go live for New American Economy (NAE)'s inaugural New American Festival, a groundbreaking event celebrating immigrant contributions to American art, food, film, comedy, fashion, and more (September 14-15). The festival will feature a keynote address from New York Times best-selling author, host, and executive producer Padma Lakshmi (Love, Loss and What We Ate, The Encyclopedia of Spices and Herbs, Top Chef) and conversations with sex therapist, radio and television show host, and author Dr. Ruth K. Westheimer and award-winning host, comedian, writer, and producer Hasan Minhaj (Patriot Act with Hasan Minhaj, Homecoming King).
Florida Rep Raises Over $500,000 At Annual Gala
by A.A. Cristi - May 1, 2019
Florida Repertory Theatre's 2018-2019 Season in downtown Fort Myers is coming to a close in May after a record-breaking 21st year. Artistic Director Greg Longenhagen is pleased to announce that "Million Dollar Quartet" broke all previous box office records with over 14,000 people in attendance, and "Native Gardens" is playing to sold-out houses and an extended late-season run through May 19.
BWW Review: BECOMING DR. RUTH at Florida Repertory Theatre
by Emily Yorgey - Oct 20, 2018
Florida Repertory Theatre's production of BECOMING DR. RUTH by Mark St. Germain, directed by Florida Rep ensemble member Chris Clavelli, tells the story of Dr. Ruth K. Westheimer.