Latest News on Don George
Don George News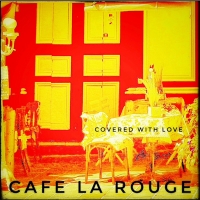 Guitar Legend Steve Hunter's Cafe la Rouge Presents 'Covered with Love'
by Kaitlin Milligan - Jul 20, 2020
Out of the extraordinary circumstances of Covid19 that kept him in lockdown at his home in Spain for three months, renowned guitar player Steve (the Deacon) Hunter came up with an idea to pick half a dozen classic songs and give them a whole new coat of paint.
BWW Review: Kim Grogg & Kim Sutton Celebrate Women Power and the Joys of Friendship In Charming Holiday Duo Show at Don't Tell Mama
by Billie Roe - Dec 21, 2015
With the holiday season upon us how wonderful it is to experience the joyful celebration of friendship. In their recent sold out performance (December 17th at Don't Tell Mama), the attractive girl-power singing duo, Kim Grogg and Kim Sutton, examine the true meaning of friendship from a decidedly female point of view. Gracing the stage spectacularly dressed in shades of sparkling silver and platinum grey, these two alluring ladies begin the evening by conjuring up a bit of their own "Magic" (John Farrar). Grogg informs the audience that she and Sutton had previously met in cabaret class, but pretty much solidified their fast and furious friendship this past summer after having survived the "ultimate cabaret boot camp" at The Eugene O'Neill Cabaret Conference.
BWW Reviews: CAROLE J. BUFFORD Takes the Helm as Hostess of Birdland's Jazz Party With Hoopla, Heat & Heart
by Alix Cohen - Jul 7, 2015
On July 5, Carole J. Bufford erupted onto the stage at Birdland for her first Sunday evening as hostess of the club's weekly Jazz Party (which had been helmed most recently by Natalie Douglas and Jane Monheit). The formidable vocalist, glamorous in clingy red, was aided and abetted by a top-notch (also well dressed—Bravo!) quartet featuring Joel Frahm on sax, Ray Marchia on drums, Tom Hubbard on bass, and Musical Director Ian Herman on piano. Special guests for Bufford's inaugural session were Janelle Velasquez and Lianne Marie Dobbs. With Bufford's audacious performance, smart choices, and attention to detail, Sundays promise to be a great deal more fun in midtown Manhattan.
Don George Frequently Asked Questions
How many shows has Don George written?
Don George has written 3 shows including Hellzapoppin (Composer/Lyricist), Sophisticated Ladies (Lyricist), Swing! (Composer/Lyricist).