Latest News on Debbie Tucker Green
Stage Credits
Productions
[West End, 2018]
Director
Writing
Playwright
Debbie Tucker Green News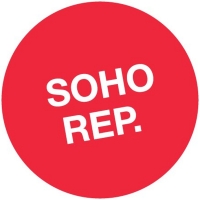 Soho Rep & The Sol Project to Present NOTES ON KILLING SEVEN OVERSIGHT
by Chloe Rabinowitz - Mar 22, 2022
Soho Rep, in partnership with The Sol Project, will present Notes on Killing Seven Oversight, Management and Economic Stability Board Members, written by Mara Vélez Meléndez, in her Off-Broadway debut, and directed by David Mendizábal.
BWW Review: HANG at Shakespeare & Company Offers A Powerful Reminder That We All Have Choices
by Marc Savitt - Sep 13, 2021
You likely have little to no knowledge or information about this new play that enjoyed a successful run at the Royal Court in London and now makes its regional debut at Shakespeare & Company in Lenox.  I will cut to the heart of the matter and state that both those who enjoy intrigue as well as good theatre should enjoy this fine production.
Shakespeare & Company Announces Limited Number of Additional Tickets Available for 2021 Productions
by Chloe Rabinowitz - Jun 1, 2021
Shakespeare & Company has announced that on June 1, a limited number of additional tickets will be made available for all of its productions this season. This includes King Lear featuring Christopher Lloyd, BECOMING OTHELLO: A Black Girl's Journey, Art, and a workshop version of Measure For Measure.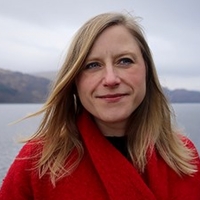 BWW Exclusive: Meet the 2021 Susan Smith Blackburn Prize Finalists- Frances Poet
by Nicole Rosky - Apr 2, 2021
Ahead of the announcement of the 2021 The Susan Smith Blackburn Prize winner, BroadwayWorld is excited to spotlight each of this year's finalists. Learn more about Frances Poet and read an excerpt form her play, Maggie May.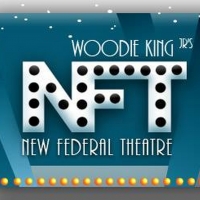 New Federal Theatre Announces Virtual Reading of WINDOWS by Mfundi Vundla
by Chloe Rabinowitz - Feb 22, 2021
 As part of 'New Federal Theatre Celebrates Black History Month,' Woodie King, Jr.'s New Federal Theatre is offering a live streaming virtual reading of 'Widows' by Mfundi Vundla on February 27 at 7:00 PM. The reading will be available on-demand through March 1.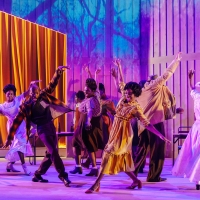 BWW Interview: Tinuke Craig Chats THE COLOR PURPLE - AT HOME From Leicester Curve Online
by Matt Wolf - Feb 9, 2021
Since 2019, the fast-rising director Tinuke Craig has fielded various iterations of her first-ever musical, The Color Purple, which was acclaimed in performance at Leicester's Curve Theatre and the Birmingham Hippodrome. That same show is returning this month for a streamed concert version starring T'Shan Williams as Celie.
PlayCo Announces 2020-2021 Virtual Season
by Chloe Rabinowitz - Nov 2, 2020
PlayCo has announced the first installment of plays in its 2020-2021 season, kicking off the company's 20th year with works that continue and complement its legacy of showcasing bold international and American playwrights whose works electrify with their immediacy and challenge with their complexity.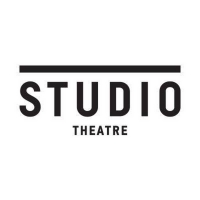 Studio Theatre Announces IN THE MOMENT 2020-2021 Season
by Chloe Rabinowitz - Oct 8, 2020
Studio Theatre is meeting the moment with a 2020-2021 season that is 'In the Moment,' with programming that translates the intimate theatre-going experience of its spaces into a variety of new formats.
Hit Podcast SCRIPT IN HAND Returns For Season 2
by Stephi Wild - Sep 25, 2020
Having gained a rapidly growing fan-base during its successful first season, Script in Hand will return this autumn to dissect scripts, talk play texts and explore characters from a heady mix of well-known playwrights paired with lesser known gems.
National Theatre Releases New Podcast Series THAT BLACK THEATRE PODCAST
by Chloe Rabinowitz - Sep 24, 2020
The National Theatre is launching a new Podcast Series: That Black Theatre Podcast. Hosted by Arts and Humanities Research Council-funded PhD Student, Nadine Deller the podcast is a partnership between the National Theatre, The Royal Central School for Speech and Drama, University of London and the AHRC London Arts and Humanities Partnership.
Debbie Tucker Green Frequently Asked Questions
How many shows has Debbie Tucker Green written?
Debbie Tucker Green has written 1 shows including Ear for Eye (Playwright).