Latest News on David Ralicke
David Ralicke News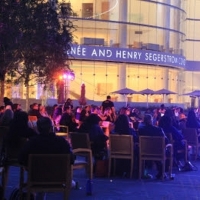 Summer Sounds Concert Series Returns To Segerstrom Center For The Arts With A Taste Of SoCal Culture
by A.A. Cristi - May 3, 2022
Segerstrom Center for the Arts presents the return of an exciting summer series event, Summer Sounds on the Julianne and George Argyros Plaza. This year's Summer Sounds will bring an energizing lineup of live music reflecting a range of global influences found in Southern California including Latin, pop/rock, R&B, hip-hop, and more.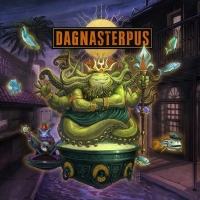 Six Degrees Records Releases Self-Titled Debut Album From DAGNASTERPUS
by Sarah Jae Leiber - Jun 25, 2021
The ten tracks feature nimble horns, grimy beats and gritty vocals. The self-titled album was released today by SIX DEGREES RECORDS.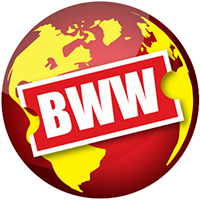 Segerstrom Center For The Arts Launches Summer Sounds Concert Series
by A.A. Cristi - Jun 18, 2021
Enjoy warmer weather and feel-good music at Summer Sounds, a casual and welcoming series of sunset concerts reflecting the global communities and diverse musical influences found in Southern California.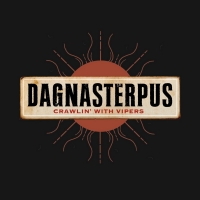 Six Degree Records Releases Debut Single From DAGNASTERPUS
by Chloe Rabinowitz - Jun 8, 2021
The DAGNASTERPUS is coming to town. Six Degrees Records released the debut single 'CRAWLIN' WITH VIPERS' today from TREE ADAMS' new project DAGNASTERPUS. The single is now available on all major streaming platforms with the self-titled, debut album DAGNASTERPUS set to be released on June 25, 2021.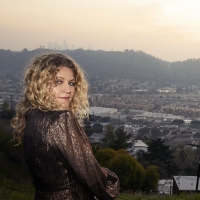 Gretchen Lieberum Debuts New Video 'Come Rain Or Come Shine'
by Sarah Jae Leiber - Mar 16, 2021
An enduring and popular classic, "Come Rain Or Come Shine" is emotionally redefined by Lieberum, with a foundation of moody atmospheres and lush cinematics created by her producer and collaborator, BAFTA-winning composer and musician Keefus Ciancia.
Dengue Fever Surprise Drops New Vinyl Today
by Abigail Charpentier - Jan 31, 2020
 Los Angeles based Cambodian and American rock band DENGUE FEVER announced today that they are surprise dropping the extremely limited edition of Dengue Fever 2003-2015 anthology today via Greece's Green Cookie Records. This limited release of only 300 copies (200 black, 100 orange vinyl) is only available via the band's website & the Green Cookie Records website in Greece.

Arthur King's CHANGING LANDSCAPES (WAUTERS FARM) Out Today
by Tori Hartshorn - May 31, 2019
The latest full-length installment in multidisciplinary collective Arthur King's ongoingChanging Landscapes series is out today via Dangerbird Records; listen to/stream Changing Landscapes (Wauters Farm) HERE.

17-Year-Old Lola Bates Debut Single, Video and 3/29 RED HOT Album Release
by Tori Hartshorn - Jan 30, 2019
17-year-old singer/songwriter and multi-instrumentalist Lola Bates debut album Red Hot is set for release March 29 on Human Made Records. The single "Red Hot" was released last Friday on all digital platforms and the video release is set for wide release on February 12.  Classically trained pianist since age 5, Bates may still be in high school but on her 8-song debut LP, she brings a wealth of professional experience and passion to her album.

Victory Gardens Presents Chicago Premeire Of Cambodian Rock Band, and More
by Julie Musbach - Jan 22, 2019
Victory Gardens Theater continues its 44th season with the Chicago Premiere of Cambodian Rock Band, written by Lauren Yee, featuring songs by Dengue Fever and directed by Marti Lyons. Cambodian Rock Band runs April 5 May 5, 2010, with press performance on Friday, April 12, 2019 at 7:30pm at Victory Gardens Theater, 2433 N. Lincoln Avenue. Victory Gardens is also pleased to announce a partnership with Lincoln Hall to present Dengue Fever in concert on Wednesday, May 1, 2019.
Breaker Releases New Video for 'My Body'
by BWW News Desk - Jun 22, 2017
Breaker has just released his video for his latest single, 'My Body' off of his upcoming EP, due later in 2017. The video for 'My Body' was shot entirely on location at the the Los Angeles Ballet and features dancer Madeline Houk and other fellow dancers. Check it out below!