Latest News on David Quinn
David Quinn News
Review Roundup: A STRANGE LOOP Opens On Broadway!
by Review Roundups - Apr 26, 2022
The Broadway production of A Strange Loop, Michael R. Jackson's Pulitzer-Prize winning musical, opens tonight at the Lyceum Theater. Read the reviews!
Andrew Krull Shares New Single 'Magnolia'
by TV News Desk - Jul 21, 2021
Singer-songwriter Andrew Krull has deep ties to Chicago's indie and country scenes. Their understated vocal style, intricate instrumentation, and introspective lyrics highlight influences ranging from Elliott Smith and Nick Drake to Pinegrove and classic country artists.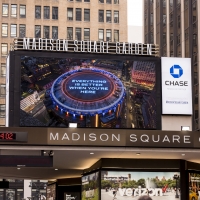 Madison Square Garden Opens Again Tomorrow with the New York Knicks
by Nicole Rosky - Feb 22, 2021
At the start of the first week in which Madison Square Garden can welcome fans in almost a year, members of the New York Rangers and the New York Knicks organizations have joined together to express excitement and gratitude about their return.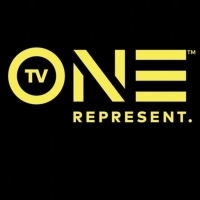 TV One's Hit True Crime Series ATL HOMICIDE Will Premiere
by Sarah Jae Leiber - Jan 21, 2021
TV One's hit true crime show ATL Homicide premieres on Monday, January 25 at 9 P.M. ET/8C.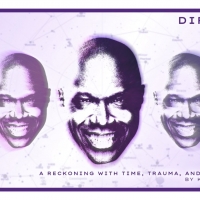 New York Theatre Artists Join Forces For DIFFERENT STARS: A RECKONING WITH TIME, TRAUMA AND CIRCUMSTANCE
by Stephi Wild - Aug 1, 2020
Bronx-based queer composer Karl Saint Lucy presents Different Stars: A Reckoning with Time, Trauma, and Circumstance on the evening of Saturday, August 15 at 7:00 p.m. (EDT).
BWW Review: VOICE OF THE PRAIRIE IS A STORY WORTH TELLING at Lofte Community Theatre
by Natalie McGovern - Jun 23, 2019
VOICE OF THE PRAIRIE is a story worth telling at the Lofte Community Theatre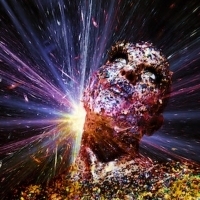 Raquel Cion Presents 50th Birthday And NARAL Fundraiser With The Music Of David Bowie
by A.A. Cristi - Jun 19, 2019
Raquel Cion & Friends: A Very Special Birthday Concert! Half a century ago, on the eve of those spaceboys' first steps on the moon, Raquel Cion was 'born [she] was!' We're 'commencing countdown' by recreating and paying homage to David Bowie & Friends: A Very Special Birthday Concert his sold out 50th birthday celebration at Madison Square Garden. In true David Bowie fashion, Raquel has chosen for the night's proceeds to benefit NARAL Pro-Choice! Come 'get partified' with us!  

ATL HOMICIDE Returns to TV One for a Second Season on June 17
by Kaitlin Milligan - May 13, 2019
TV One's gripping true crime series ATL HOMICIDE returns for a second season, premiering on Monday, June 17 at 9 p.m ET/8C. Veteran homicide detectives David Quinn and Vince Velazquez of the Atlanta Police Department are sharing some of their grittiest stories, giving audiences first-hand accounts of real-life murder investigations. Thirty-year Atlanta PD veterans, Quinn and Velazquez spent fifteen of those years working side by side in the homicide division.
BWW Review: Malpaso Cuban Dance Company Spices Things Up In A Rare Los Angeles Appearance At The Wallis Annenberg Center For The Performing Arts
by Valerie-Jean Miller - Apr 12, 2019
They are a formidable dance company, albeit a young one.  Their repertoire is varied and ambitious and exudes an energetic force guiding their growth and depth that seems destined to succeed.  The Malpaso Cuban Dance Company performed March 28 - 30, 2019 in the Bram Goldsmith Theater at The Wallis Annenberg Center for the Performing Arts.  They are the only independent dance company in Cuba, and while integrating modern and contemporary dance into the mainstream in Cuba, they are also growing, learning and expanding by dancing works choreographed by North American choreographers and infusing their own varied culture and Cuban influences into others' work.
ATL Homicide Faces A Horrific Murder Of A 21-Year-Old Mother On Monday, August 6 At 10/9C
by BWW News Desk - Oct 9, 2018
Life seems to be going great for Sparkle Rai, until her boyfriend comes home to find her strangled to death only a few feet from her baby. Veteran Atlanta Homicide detectives David Quinn and Vince Velazquez set out to find the truth. The next episode of TV One's new show ATL HOMICIDE will explore the gritty details of the case on Monday, August 6 at 10/9C.