Latest News on David Dyer
Stage Credits
  [West End]
English National Opera Production, 2005
Ensemble
  [West End]
London Revival, 1988
Performer
David Dyer News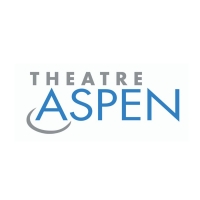 Theatre Aspen Grant Program Established to Support Solo Flights Festival
by Chloe Rabinowitz - Sep 6, 2022
Theatre Aspen announced that, beginning this season, $10,000 grants will be awarded to two of the Solo Flights selections, to support their further development, underwritten by Rachel and Rick Klausner.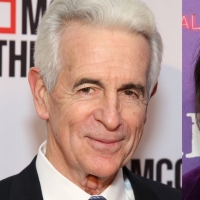 James Naughton, Beth Malone & More Join Theatre Aspen's SOLO FLIGHTS Festival
by Chloe Rabinowitz - Aug 16, 2022
Theatre Aspen has announced the cast and directors for its third annual Solo Flights, including two-time Tony Award winner James Naughton (Broadway's Chicago). Solo Flights is Theatre Aspen's developmental one-person show festival, running September 10-15, 2022, at the Hurst Theatre in Aspen, Colorado.
Beth Malone Will Headline Denver Actors Fund Celebration Concert at Candlelight Dinner Playhouse
by Stephi Wild - Jul 29, 2022
The Denver Actors Fund reached a monumental goal this week when the grassroots, all-volunteer nonprofit surpassed $1 million in financial assistance to members of the Colorado theater community since 2014.
BWW Review: BETH MALONE Shines As Bright As The Day at Feinstein's/54 Below
by Stephen Mosher - Jun 22, 2021
In her Feinstein's/54 Below debut solo show, Beth Malone delivers light into a formerly dark world.
THE CRYSTAL PALACE REVIEW is Returning to the Wheeler Opera House
by Chloe Rabinowitz - Jan 27, 2020
Wheeler Opera House and Palace Productions will welcome back to the stage the wildly talented cast of the iconic Crystal Palace Review on Friday, January 31 and Saturday, February 1 at 7:30pm. Tickets are $50 (Wheeler Wins pricing available) and are on sale now at the Wheeler Opera House Box Office (970.920.5770/ aspenshowtix.com). The Wheeler Opera House is located at 320 E. Hyman Ave., Aspen, CO.
International Singer Kathy 'Babe' Robinson Appears at Dino's Backstage
by Rebecca Russo - Nov 7, 2017
The successful and versatile singer Kathy Babe Robinson accompanied by The Tom Adams Trio will be performing at Dino's Backstage and The Celebrity Room in Glenside, PA. On November 17 and 18 at 8:30 p.m., with dinner available from 7 p.m. Robinson will perform renditions of everything from Standards, Jazz, Broadway to Contemporary Rock. With great passion, Robinson travels the world and performs for celebrity fans such as Petula Clark, Andy Bell, Dolce & Gabbana, & Queen Latifah. Dino's Backstage is excited to present Robinson, with her playlist of over 400 songs which she is always mixing up and updating for each show.
Dino's Backstage and The Celebrity Room Announces March Schedule
by A.A. Cristi - Feb 27, 2017
Dino's Backstage and The Celebrity Room is feeling lucky this March! Marvelous entertainers and singers will grace the stage all month long, creating an unforgettable experience. This month's performers include Mark Nadler 'Cole Porter After Dark', Gabrielle Stravelli, Kathy 'Babe' Robinson, Bob Egan (for his Bob Egan Showcase) and, Michael Richard Kelly. Additionally, the dynamic duo, Eddie Bruce and Paula Johns, are set to perform March 29, 30 and 31.  Dino's Backstage and The Celebrity Room - the unique dining and entertainment experience reminiscent of the sophisticated supper clubs of the 40s and 50s - is located at 287 Keswick Avenue in Glenside, PA. See www.dinosbackstage.com or call 215-884-2000 for more information, including specific music charges and minimums in The Celebrity Room.
Colorado Theatre Guild Announces Henry Award Nominations; Theatre Aspen Receives Seven
by Matt Smith - Jun 22, 2015
Aspen, Colorado (October 20, 2014) Theatre Aspen announced today that the organization has received seven nominations for the Colorado Theatre Guild (CTG) Henry Awards, for their 2014 summer season of productions, which included The Full Monty (by Terrence McNally and David Yazbek), Little Women, the Musical (by Mindi Dickstein, Jason Howland and Allan Knee) and the new play, The Cottage, by Sandy Rustin.
David Dyer Frequently Asked Questions
How many Broadway shows has David Dyer been in?
David Dyer has not appeared on Broadway.
How many West End shows has David Dyer been in?
David Dyer has appeared on London's West End in 2 shows.
What was David Dyer's first West End show?
David Dyer's first West End show was Bitter Sweet which opened in 1988