Latest News on Danny Lee Wynter
Danny Lee Wynter News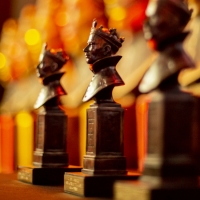 Olivier Awards 2022 - Full List of Winners!
by Team BWW - Apr 10, 2022
British theatre's biggest night is here at last. The Olivier Awards 2022 with Mastercard take place tonight, 10 April, at the Royal Albert Hall. The ceremony will be hosted by Jason Manford and broadcast via official media partners ITV and Magic Radio. We'll be updating the list of nominees LIVE.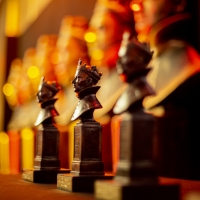 CABARET Leads in Nominations for the 2022 Olivier Awards; View All the Nominees Here
by Chloe Rabinowitz - Mar 8, 2022
Nominations have been announced for the Olivier Awards 2022 with Mastercard, British theatre's most prestigious honours, which take place on Sunday 10 April at the Royal Albert Hall. View the full list.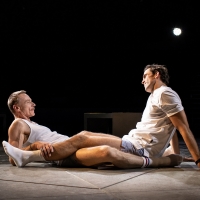 BWW Review: THE NORMAL HEART, National Theatre
by Jonathan Marshall - Oct 1, 2021
A fire is ignited as the ensemble gather silently in an act of remembrance. It then ascends high above the Olivier stage, where it continues to burn for the duration of the play. It conjures a feeling of warmth, comfort, and community, echoed by the in-the-round configuration of the extensive auditorium that somehow soon feels intimate.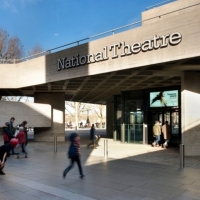 National Theatre Will Resume Full Capacity Performances From 26 July
by Stephi Wild - Jul 19, 2021
Extra tickets go on sale to the public from Monday 19 July. Tickets for The Normal Heart, East is East, Manor and Hex on sale to the public from Friday 30 July. Learn more about all of the upcoming productions here!
The National Theatre Announces New Programming and Launches 'National Theatre Together' Campaign
by Stephi Wild - Jun 4, 2021
The National Theatre has today announced its programming until the start of next year with productions on all three South Bank stages as well as three major UK tours, two productions on Broadway, a return to cinemas, and a new feature film to be broadcast on television this autumn. In the week the theatre reopened for audiences again, six new productions were announced, and five productions halted by the pandemic were confirmed to return to the South Bank.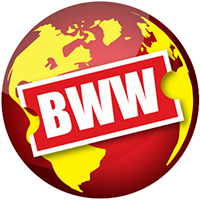 Cast Announced For LIVING NEWSPAPER
by Stephi Wild - Dec 9, 2020
Michele Austin, Natalie Dew, Georgie Fellows, Zainab Hasan, Camille Mallet de Chauny, Rebekah Murrell, Amaka Okafor, Kimberley Okoye, Alexzandra Sarmiento, Irfan Shamji, Sophie Stone, Ragevan Vasan and Danny Lee Wynter have been cast in Edition 1 of the Royal Court Theatre's Living Newspaper: A Counter Narrative.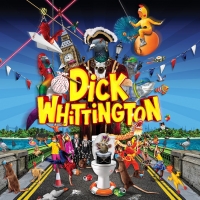 National Theatre Announces THE NORMAL HEART and DICK WHITTINGTON On Sale For Olivier In-the-Round Season
by Stephi Wild - Oct 23, 2020
For one year only, pantomime comes to the National Theatre. Jude Christian and Cariad Lloyd's hilarious and heartfelt version of Dick Whittington, first staged at Lyric Hammersmith in 2018 and freshly updated for 2020, will open in the socially distanced Olivier theatre on the 11 December.  
Hope Mill Theatre Announces Online 'An Evening With Jonathan Harvey' and New Playwriting Prize
by Stephi Wild - Jun 25, 2020
Hope Mill Theatre will host an online evening on Saturday 18th July, celebrating the many works of the well-loved writer Jonathan Harvey (Gimme,Gimme,Gimme/ Coronation Street).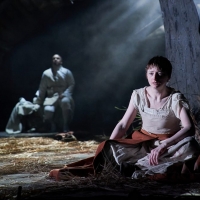 BWW Review: FAUSTUS: THAT DAMNED WOMAN, Lyric Hammersmith
by Anthony Walker-Cook - Jan 28, 2020
If like many you find yourself wishing you could change the world right now, you might want to first pop down to the Lyric Hammersmith to see Chris Bush's Faustus: That Damned Woman. Taking Christopher Marlowe's Renaissance play and bringing parts of it into the twenty-first century, Bush's new work reminds audiences that dealings with the devil always ever benefit one person. Hint: it's not you or me.
ENDGAME Leads January's Top 10 New London Shows
by Marianka Swain - Dec 28, 2019
London is never short of temptations, whether splashy West End shows, epic dramas or bold fringe offerings. From a starry Beckett revival to Tom Stoppard and magical mishaps, here are some of this month's most eye-catching openings. Don't forget to check back for BroadwayWorld's reviews, interviews and features!