Latest News on Danielle Erin Rhodes
Stage Credits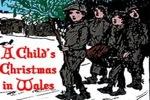 A Child's Christmas in Wales
  [Off-Broadway]
The Irish Repertory Theatre Production, 2011
Ensemble
Danielle Erin Rhodes News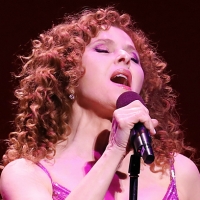 Photos: Bernadette Peters, Michael R, Jackson, Matt Doyle and More Hit the Stage for BROADWAY BACKWARDS 2022
by A.A. Cristi - May 24, 2022
The best of Broadway came together to salute love in all forms on May 23, 2022, singing and dancing in celebration of LGBTQ+ stories and musical theater at the first live performance of Broadway Backwards since 2019. View photos from Broadway Backwards here.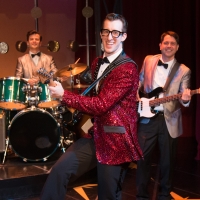 BWW Review: BUDDY: THE BUDDY HOLLY STORY at Florida Studio Theatre Brings Smiles Start to Finish
by Jacob Ruscoe - Nov 20, 2021
There are shows that make you laugh and others that make you cry. We go to the theatre and are swept away by all kinds of emotions. Some shows make us angry and others inspire hope. Then there are the shows that just make us happy. Above all else, "Buddy: The Buddy Holly Story" at Florida Studio Theatre is just that show.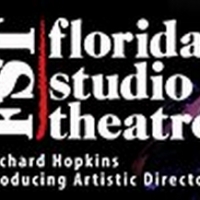 BUDDY: THE BUDDY HOLLY STORY to Open Florida Studio Theatre's 21-22 Winter Mainstage Series
by Chloe Rabinowitz - Oct 8, 2021
Florida Studio Theatre will kick off its 48th Winter Mainstage Series with Buddy: The Buddy Holly Story by Alan Janes, one of the most popular Rock & Roll musicals of all time.

Alexandra Silber & More Will Lead York Theatre Company's Developmental Reading of MONET
by Stephi Wild - Feb 27, 2019
The York Theatre Company, as part of its acclaimed Developmental Reading Series, will present a staged reading of the new musical Monet, with music and lyrics by Carmel Owen (Asylum: The Strange Case of Mary Lincoln), and book by Joan Ross Sorkin (In the Theatre). Monet will play two performances only on Friday, March 8, 2019 at 2:30 p.m. and 7:00 p.m. at The York Theatre Company at Saint Peter's (619 Lexington Avenue, entrance on East 54th Street, just east of Lexington Avenue).

Premiere of New Country Musical Gets Extended Run at Chenango River Theatre
by Rebecca Russo - Jul 29, 2018
Move over, Thelma and Louise!  When Lana Mae Hopkins, owner and proprietress of the Wishy Washy Washateria, hires Katie Lane Murphy to help out in the Laundromat, they soon find themselves up to their elbows in soap, suds, and cheatin' hearts.  Watch these two country angels join forces to turn their good ol' Laundromat into a boot-scootin' honky-tonk, exacting a touch of revenge against those that done 'em wrong, and all while guaranteeing each and every customer a good, clean time!  Take a ride to Nashville heaven in this new musical from from the author of THE MARVELOUS WONDERETTES & LIFE COULD BE A DREAM.  
Broadway Comes Together At The Gershwin To Benefit Autism Speaks
by Stephi Wild - Jun 25, 2018
Back for its 3rd consecutive year, Arts for Autism, a benefit concert to raise money and awareness for Autism Speaks, will take place at 7:30 on June 25th at the prestigious Gershwin Theatre. The biggest names of Broadway join performing arts students from across the country to use the power of musical theatre to promote inclusion, understanding, and community. After raising $81,000 in its first two years, Educational Travel Adventures and Believe NYC are thrilled to announce this year's show will be bigger than ever, hosted by Hamilton superstar Chris Jackson, who himself is a parent of a son with autism. Artistic Director of the show Jacque Carnahan seeks to illuminate the profound power of music. Music not only entertains us, it heals us.

Broadway Sessions Offers Open Mic With Special Guests
by Stephi Wild - Apr 11, 2018
BROADWAY SESSIONS is described as an evening of musical performances, games and open mic featuring a new Broadway guest each week. The show is created and hosted by Ben Cameron (Bway Wicked, Aida and Footloose) and features musical director Joshua Stephen Kartes on piano. This Thursday night, April 12th, Broadway Sessions offers up it's one monthly open mic party featuring special guest vocalists.

Dan Furman's IMPOSSIBLE BUT TRUE...In A Tavern
by Julie Musbach - Feb 13, 2018
Composer Dan Furman has reworked his first musical, Impossible But True, and is preparing to present it starting in April - first in Brooklyn then across the river in Manhattan.
Danielle Erin Rhodes Videos
STAGE TUBE: NYC Theatre and Cabaret Communities Send Message of Hope with 'Let the Sunshine In'
by Stage Tube - Nov 17, 2016
In response to the recent events in the United States and all the anger, hostility, and fear that has accompanied them, over 40 performers from the New York Theatre and Cabaret communities came together this weekend and created a video of 'Let the Sunshine In' from the 1968 musical HAIR as a message of hope and love for all peoples everywhere. Click below to watch the performance!
BWW TV: NYMF presents - Sophia's Fall
by Craig Brockman - Sep 2, 2008
SOPHIA'S FALL is an intense musical journey chronicling the final acts of creation through the eyes of Sophia, the mother angel who saved Adam and Eve from Lucifer and his fallen demons. An epic love story, SOPHIA'S FALL is about the triumph of love over justice and the battle that rages inside each of us. A four-piece rock band and fluid, modern dance choreography round out a dark, tuneful score. SOPHIA'S FALL is an official selection of the 2008 New York Musical Theatre Festival.