Latest News on Daniela Mack
Daniela Mack News
The Metropolitan Opera Announces 2023â€"24 Season Featuring Four Met Premieres & More
by Chloe Rabinowitz - Feb 22, 2023
The Metropolitan Opera has announced a 2023–24 season with the most new works in the company's modern history. See show details, performances dates, and how to purchase tickets!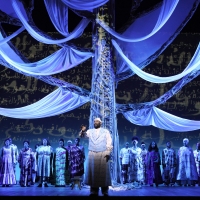 San Francisco Opera Announces 2023â€"24 Season, Featuring OMAR, THE MAGIC FLUTE & More
by Chloe Rabinowitz - Jan 24, 2023
San Francisco Opera has announced details for the Company's 101st season, which opens September 8, 2023. See production details, how to purchase tickets and more!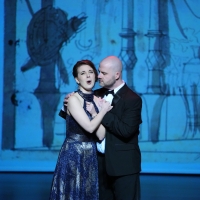 Review: Crutchfield's Teatro Nuovo Breathes Life into Rossini's MAOMETTO SECONDO at Rose Theatre
by Richard Sasanow - Nov 7, 2022
Will Crutchfield's gutsy Teatro Nuovo brought New Yorkers a chance to evaluate Rossini's MAOMETTO SECONDO the other day at Jazz from Lincoln Center's Rose Theatre. Kudos to Crutchfield, who continues on his quest for the most authentic of the authentic in bel canto, even when the originals weren't exactly smash hits to begin with. That includes MAOMETTO, which has had a quite checkered past.
Review: A Singular Sensation Returns to Philadelphia Opera with the O22 Festival
by Richard Sasanow - Oct 6, 2022
O22, as Opera Philadelphia's festival was called this year, wasn't exactly "something old, something new" but more like big fat sandwich cookie. On one side, there was a kind of "traditional" contemporary opera, Hosokawa's THE RAVEN , a big filling of Rossini's OTELLO opera seria in the middle, and finished with the Little-Waldman BLACK LODGE, a rock opera that was half ear-blasting concert performed live, half film.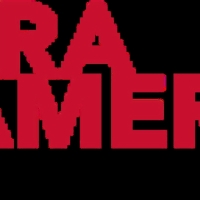 OPERA America Awards $100,000 To Support Opera By Women At Seven Opera Companies
by A.A. Cristi - Aug 24, 2022
OPERA America announces its latest support of women composers with Commissioning Grants to seven opera companies across the country through its Opera Grants for Women Composers program.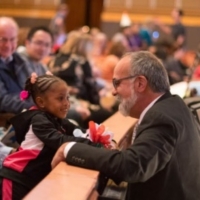 San Francisco Opera Announces Updated 2022-23 Centennial Season Initiatives And Events
by A.A. Cristi - Jul 21, 2022
San Francisco Opera celebrates its first 100 years with a blockbuster 2022–23 opera season and an array of opportunities for deep engagement with the Company's history. San Francisco Opera's centennial will be marked by activities designed to commemorate the past and welcome the community into the exciting new era just beginning under the baton of Caroline H. Hume Music Director Eun Sun Kim.
Single Tickets To Opera Philadelphia's Entire 2022-2023 Season Go On Sale This Tuesday, July 19
by A.A. Cristi - Jul 18, 2022
Single tickets for Opera Philadelphia's 2022–2023 Season go on sale Tuesday, July 19, when opera fans can curate their experience with a wide array of options, starting with the much-anticipated return of the company's season-opening Festival O22, which takes the stage after a two-year hiatus, expanding into new spaces and genres.
Opera San José Unveils 2022-23 Resident Artists & Announces Free Virtual Showcase
by Chloe Rabinowitz - Jul 8, 2022
General Director Shawna Lucey has announced Opera San José's 2022-23 Resident Company, a cohort of brilliant opera talent who will be featured in this season's four California Theatre mainstage productions.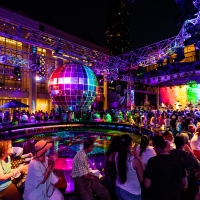 See Joshua Bell, Heidi Latsky Dance & More at Lincoln Center's SUMMER FOR THE CITY in August
by Chloe Rabinowitz - Jul 6, 2022
Lincoln Center for the Performing Arts is presenting Summer for the City. The three-month initiative takes a new approach to LCPA's summer season that activates the entire campus under one banner.