Dan Stone News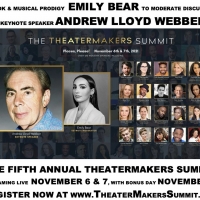 Emily Bear to Moderate Andrew Lloyd Webber Discussion at TheaterMakers Summit
by Chloe Rabinowitz - Nov 5, 2021
TikTok and musical prodigy Emily Bear (The Unofficial Bridgerton Musical) will moderate the discussion with Eight-time Tony Award winner and keynote speaker Andrew Lloyd Webber at the fifth annual TheaterMakers Summit, this weekend, November 6 and 7, with a special bonus day November 8.
Andrew Lloyd Webber to Deliver Keynote Address at 5th Annual TheaterMakers Summit This Weekend
by Chloe Rabinowitz - Nov 3, 2021
Eight-time Tony Award winner Andrew Lloyd Webber will deliver the keynote address at the fifth annual TheaterMakers Summit. The TheaterMakers Studio presents the 2021 TheaterMakers Summit November 6 and 7, with a special bonus day November 8.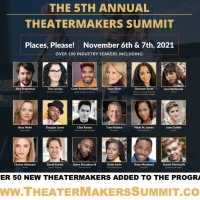 Over 50 New TheaterMakers Added to 5th Annual TheaterMakers Summit
by Chloe Rabinowitz - Oct 26, 2021
The TheaterMakers Studio will present the fifth annual TheaterMakers Summit, on November 6 and 7, with a special bonus day on November 8. With Broadway reopening, the theme of this year's event is "Places Please." The 2021 TheaterMakers Summit will be held virtually for attendees and speakers.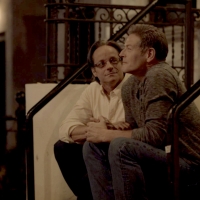 Emmy Winning Digital Drama Joins OUTFEST Worldwide Live Watch Party
by A.A. Cristi - Jun 22, 2020
On Saturday, June 27th After Forever Season 2 joins Outfest's inaugural United in Pride digital film festival for a live virtual watch party starting at 4:30PM PST at unitedinpridefest.com.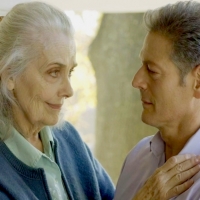 AFTER FOREVER Receives 6 Daytime Emmy Nominations
by A.A. Cristi - May 21, 2020
Season 2 of After Forever, has been nominated for 6 Daytime Emmy Awards. This follows its history-making first season's 5 Emmy wins including Outstanding Digital Drama Series; making it the most Emmy-awarded LGBT-themed Drama Series on any platform.  Both seasons of After Forever stream via Amazon Prime Video.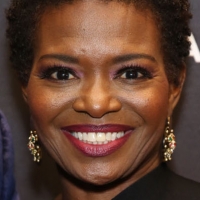 BREAKING: Andrea Martin, LaChanze, and More Will Star in A CHRISTMAS CAROL on Broadway; Complete Cast Announced!
by Stephi Wild - Oct 7, 2019
Complete casting has been announced today for the holiday masterpiece, A Christmas Carol, coming to Broadway this holiday season for eight weeks only, following critically acclaimed runs at The Old Vic, London. Two visionary talents, playwright Jack Thorne (Harry Potter and the Cursed Child) and director Matthew Warchus (Matilda The Musical), offer a magical new interpretation of Charles Dickens' classic story. Beginning previews on Thursday, November 7 at the Lyceum Theatre (149 West 45th Street), with the opening night set for Wednesday, November 20, A Christmas Carol will play a strictly limited engagement through Sunday, January 5, 2020 only.

Feinstein's/54 Below Hosts The Songs of Silver & Stein
by Julie Musbach - May 30, 2018
FEINSTEIN'S/54 BELOW, Broadway's Supper Club, presents The Songs of Silver & Stein on Sunday July 1st, 2018. Be the first to hear the fresh music of Jordan Silver and Luke Steinhauer, ranging from heart-break ballads to your new favorite bop. Their style is a unique blend of popular music with musical theatre to create an exciting new sound for the stage. They recently premiered Your Favorite Actor Friends at The Green Room 42 and Welcome to Ridgington at Signature Theatre's Soundbites Festival. You can expect to hear songs from Your Favorite Actor Friends and from their musical in development, Mr. Manhattan, about the rising culture clash in 'Way Way Uptown, U.S.A.' Come through for an incredible line-up of Broadway performers paired with a full band, serenading you with the songs of Silver & Stein.

Producer Dan Stone Talks New Musical with At Risk Youth in NYC
by Julie Musbach - Apr 20, 2018
On May 16-18, The New York Foundling and Mott Haven Academy will present the newly revised production of Unstoppable the Musical, performed by the students of Haven Kids Rock at The Sheen Center for Thought & Culture. This year's production is led by Broadway producer Dan Stone (Dear Evan Hansen, Beautiful, The Carol King Musical and the forthcoming production, The Prom), who has taken a lead role in preparing the kids for three nights of performances this May with 820 tickets available for purchase.
Jeb Brown, Matt Rodin, Katie Thompson, and More to Star in Adam Quinn Directed Reading of BEAU
by Julie Musbach - Apr 2, 2018
The Directors Company and Dan Stone announce the industry reading of Beau, a new play inside a concert, being presented April 13th at The Directors Company.
THE PROM Begins Performances at the Cort Theatre October 21, With an Official Opening Set for November 15
by Stephi Wild - Mar 9, 2018
Producers and Presidents of the Prom Committee Dori Berinstein, Bill Damaschke, Jack Lane and Timothy Laczynski announced today that the hilarious new Broadway musical comedy THE PROM will begin performances on Sunday, October 21, 2018 and officially open on Thursday, November 15, 2018 at the Cort Theatre (138 West 48th Street).