Latest News on Colin Tierney
Stage Credits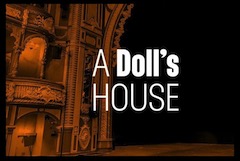 A Doll's House
  [West End]
West End Premiere, 2019
Dr. Rank
All Our Children
  [West End]
Jermyn Street Theatre Production, 2017
Performer
Colin Tierney News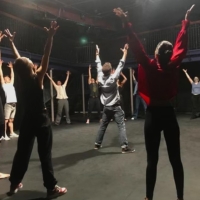 Free CHARACTER TRANSFORMATION WORKSHOPS: With World Renown Acting Teacher Giles Foreman Announced In NYC And LA
by A.A. Cristi - Dec 7, 2022
Free three hour character transformation workshops with world renown acting teacher Giles Foreman will be held in person in New York City and Los Angeles.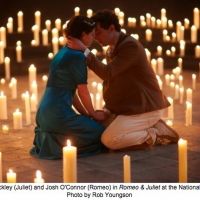 The National Theatre's ROMEO & JULIET Film Will Be Streamed in Cinemas in September
by Stephi Wild - Jul 22, 2021
The film stars Josh O'Connor (The Crown, God's Own Country) as Romeo and Jessie Buckley (Chernobyl, Judy) as Juliet, and will be available to screen across the UK and Ireland.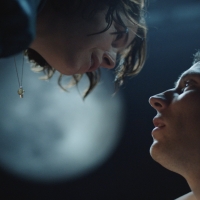 PHOTO: First Look at Josh O'Connor and Jessie Buckley In the National Theatre's ROMEO & JULIET
by Stephi Wild - Jan 27, 2021
A first-look image has today been released for the National Theatre's Romeo & Juliet, a feature film for broadcast on Sky Arts and PBS this April. The image features Romeo, played by Josh O'Connor (The Crown, God's Own Country) and Juliet, played by Jessie Buckley (Chernobyl, Judy), as they meet by moonlight at Juliet's balcony. The image was taken during filming at the National Theatre.  
Lyric Hammersmith Will Stream A DOLL'S HOUSE on May 20
by Stephi Wild - May 12, 2020
You can watch a free screening of Lyric Hammersmith's production of A Doll's House, for free on YouTube on Wednesday 20 May, 2020!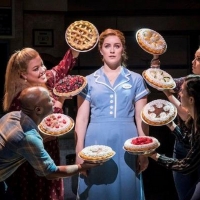 25 Theatre Ticket Deals for TodayTix's Unbeatable Boxing Day Sale!
by TodayTix UK - Dec 24, 2019
We're feeling the Christmas cheer, so we wanted to bring you some amazing deals for London's top shows. All of these productions start at just £20 in our Unbeatable Boxing Day Sale. Great shows at great prices: it's your ticket to the best of London theatre. Merry Christmas, and happy theatregoing!
CYRANO DE BERGERAC Leads December's Top 10 New London Shows
by Marianka Swain - Nov 25, 2019
London is never short of temptations, whether splashy West End shows, epic dramas or bold fringe offerings. From a starry revival to musical comedies and an incendiary Pulitzer winner, here are some of this month's most eye-catching openings. Don't forget to check back for BroadwayWorld's reviews, interviews and features!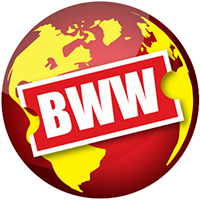 Shakespeare's Globe Announces Full Casting For SWIVE [ELIZABETH]
by Stephi Wild - Nov 12, 2019
Shakespeare's Globe has announced full casting for the world premiere of Swive [Elizabeth]. Created by award-winning writer Ella Hickson and award-winning director Natalie Abrahami, and designed by Ben Stones, this new play will shine candlelight on the ways and means by which women in power negotiate patriarchal pressure in order to get their way.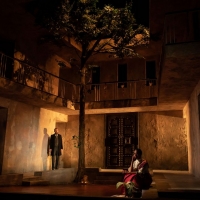 BWW Review: A DOLL'S HOUSE, Lyric Hammersmith
by Anthony Walker-Cook - Sep 12, 2019
The simple act of deception that opens Ibsen's A Doll's House never ceases to amaze me. A housewife enters, laden with boxes or bags from a recent shopping trip, and pops a sweetie secretly in her mouth. Her husband calls, playfully asking if she visited the confectioners whilst in town. Of course not, the wife replies, licking her lips. If she can lie about something so simple as a delectable treat, what else is she hiding?
Casting Announced For A DOLL'S HOUSE At The Lyric Hammersmith Theatre
by Stephi Wild - Jul 11, 2019
The Lyric Hammersmith Theatre today announces the cast for A Doll's House, the first production directed by Rachel O'Riordan in her inaugural season as Artistic Director. Written by Henrik Ibsen and adapted by the award winning Tanika Gupta, this new take on an old classic explores gender politics, ownership and race in 1879, Calcutta.
Colin Tierney Frequently Asked Questions
How many Broadway shows has Colin Tierney been in?
Colin Tierney has not appeared on Broadway.
How many West End shows has Colin Tierney been in?
Colin Tierney has appeared on London's West End in 2 shows.
What was Colin Tierney's first West End show?
Colin Tierney's first West End show was All Our Children which opened in 2017