Date of Birth: July 12, 1951 (71)
Birth Place: Huron, SD, USA
Latest News on Cheryl Ladd
Cheryl Ladd News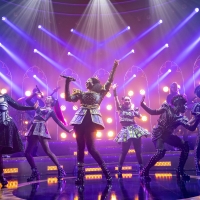 SIX, INTO THE WOODS & More Participate in GLAAD's Spirit Day
by Chloe Rabinowitz - Oct 20, 2022
 Today, GLAAD, the world's largest lesbian, gay, bisexual, transgender, and queer (LGBTQ) media advocacy organization, announced participants wearing purple or going purple online for Spirit Day in a united stand against bullying and show of support for LGBTQ youth.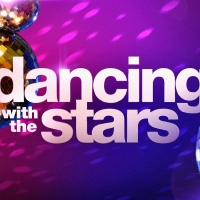 DANCING WITH THE STARS to Honor James Bond Next Week
by Michael Major - Sep 28, 2022
In celebration of the 60th anniversary of James Bond on the silver screen, the 14 remaining couples will perform dances to iconic songs from the James Bond franchise for week three of the mirrorball competition. "Bond Night" will open with a special pro performance to "Live and Let Die" by Paul McCartney & Wings.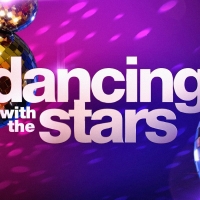 DANCING WITH THE STARS to Celebrate 'Elvis Night' on September 26
by Michael Major - Sep 22, 2022
The professional dancers will kick off "Elvis Night" with a high-energy performance to "Also Sprach Zarathustra" / "Don't Be Cruel" choreographed by Jemel McWilliams. The evening will be split into three chronological acts, each exploring a different period of Elvis's career: from his early days in rock music, through his Hollywood era.
Wayne Brady, Jordin Sparks & More Join DANCING WITH THE STARS Season 31
by Michael Major - Sep 8, 2022
Wayne Brady, Jordin Sparks, and more will be joined by a Real Housewife, a Bachelorette and a drag queen superstar, and more in season 31 of Dancing With the Stars. Fan-favorite pro dancers Mark Ballas and Louis van Amstel will also make a return to the ballroom. Check out the complete list of contestants and their professional partners below!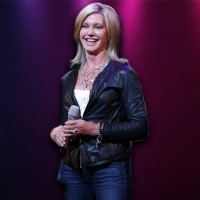 Feature: CI HA LASCIATI OLIVIA NEWTON JOHN: PIÙ CHE UN ADDIO Ѐ UN ARRIVEDERCI
by Ettore Farrattini - Aug 11, 2022
CI HA LASCIATI OLIVIA NEWTON JOHN: PIÙ CHE UN ADDIO Ѐ UN ARRIVEDERCI NON SI ARRESTANO I TRIBUTI PER LA SCOMPARSA DI UNA INCONTRASTATA ICONA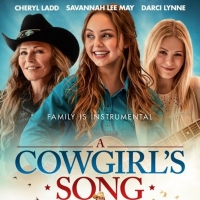 A COWGIRL'S SONG Sets Release Date
by Michael Major - Feb 9, 2022
A Cowgirl's Song, a film shot in Chickasha Oklahoma, starring Cheryl Ladd (Charlie's Angels), Savannah Lee May (Julie and the Phantoms), and Darci Lynne (America's Got Talent). Directed and written by Timothy Armstrong, the film has announced its theatrical and digital release date.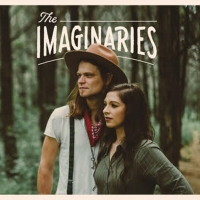 The Imaginaries Announce Album Release Tour
by Sarah Jae Leiber - Aug 2, 2021
They also flew in their drummer Rob Humphreys (Leonard Cohen, Jason Mraz) for the recording and worked with Chad Copelin (Sufjan Stevens, Christina Perri, Ben Rector) back in Oklahoma for keys and additional production as well as keyboardist Dan Walker (Heart).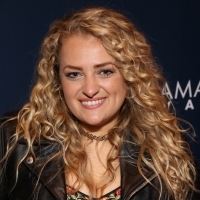 Ali Stroker to Star in Lifetime Christmas Film CHRISTMAS EVER AFTER
by Kaitlin Milligan - Aug 3, 2020
Lifetime today announced that the star studded It's a Wonderful Lifetime slate will feature 30 new movies, and over 1200 hours of holiday programming - 24/7 - from mid-October through December with many new and returning stars. Among those starring in the films is Tony-winner Ali Stroker!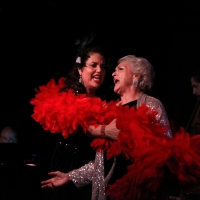 BWW Feature: BWW Cabaret Critics' 2019 Year-End Round Table
by Stephen Mosher - Dec 10, 2019
BWW Cabaret Editor invites the journalists on the team to an informal discussion about the art form of cabaret, their passion, and what excited them in 2019.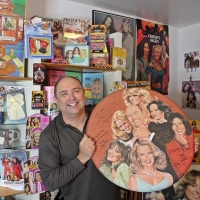 Charlie's Angels Toy Collection on Display for Charity Nov. 1 & 2
by Sarah Jae Leiber - Oct 28, 2019
The weekend of November 1st & 2nd at The Hollywood Show - Mike Pingel's personal Charlie's Angels Toy collection will be on display. The display will showcase over 100+ different Charlie's Angels toys which were made on the 1970s TV series Charlie's Angels.
Cheryl Ladd Videos
STAGE TUBE: Sneak Peek - Sarah Confronts a Secret on NBC's CHUCK
by Caryn Robbins - Dec 29, 2011
On the Friday, December 30th episode of NBC's CHUCK entitled 'Chuck Versus the Baby', Sarah (Yvonne Strahovski) is forced to confront a secret from her past and feels she must do so alone, while Chuck (Zachary Levi) urges her to let him help.
STAGE TUBE: GLEE Wins TV Land Honor
by Robert Diamond - Apr 26, 2010
Tim Allen hosted the 2010 TV Land Awards on April 17 and the show aired on television April 25. In this 8th installment of the awards ceremony, legendary comedians Mel Brooks and Carl Reiner; the cast of 'Everybody Loves Raymond' including Ray Romano, Brad Garrett, Patricia Heaton, Doris Roberts, Madylin Sweeten, Sawyer Sweeten and Sullivan Sweeten; 'Charlie's Angels' stars Cheryl Ladd, Jaclyn Smith and GLEE cast members Jane Lynch, Dianna Agron, Jayma Mays, Jessalyn Gilsig and Kevin McHale were among the honorees.
Cheryl Ladd Frequently Asked Questions
How many Broadway shows has Cheryl Ladd been in?
Cheryl Ladd has appeared on Broadway in 1 shows.
How many West End shows has Cheryl Ladd been in?
Cheryl Ladd has not appeared in the West End