Latest News on Caroline Byrne
Stage Credits
Productions
[West End, 2020]
Director
[West End, 2017]
Director
Caroline Byrne News
Kiln Theatre Announces Full Cast For Marina Carr's GIRL ON AN ALTAR
by Stephi Wild - Apr 12, 2022
With Chinonyerem Odimba and Ben and Max Ringham's Black Love currently running at the theatre, Kiln Theatre, in a brand-new partnership with the Abbey Theatre, today announces the full cast for Marina Carr's Girl on an Altar. Annabelle Comyn directs Nina Bowers (Cassandra), Daon Broni (Aegisthus), Jim Findley (Tyndareus), Kate Stanley Brennan (Cilissa), David Walmsley (Agamemnon) and Eileen Walsh (Clytemnestra).
LUCK JUST KISSED YOU HELLO Announced At The Abbey Theatre
by A.A. Cristi - Mar 14, 2022
A story that peels back many different layers and aspects of masculinity, this play, written by Amy Conroy, offers a deep recognition of how our childhood experiences shape and form us.  The world premiere took place at the Galway International Arts Festival in 2015, seven short years ago.  In 2022, it is now being performed in a changed world, bringing broader understanding to one man's trans experience.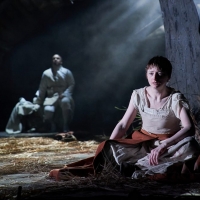 BWW Review: FAUSTUS: THAT DAMNED WOMAN, Lyric Hammersmith
by Anthony Walker-Cook - Jan 28, 2020
If like many you find yourself wishing you could change the world right now, you might want to first pop down to the Lyric Hammersmith to see Chris Bush's Faustus: That Damned Woman. Taking Christopher Marlowe's Renaissance play and bringing parts of it into the twenty-first century, Bush's new work reminds audiences that dealings with the devil always ever benefit one person. Hint: it's not you or me.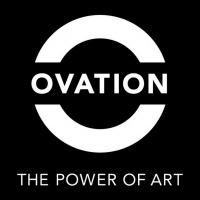 Ovation Deepens the Mystery with Eleven Titles from DCD Rights
by Sarah Jae Leiber - Jan 22, 2020
Ovation TV, America's only arts network, has acquired the non-exclusive U.S. broadcast rights for eleven mystery titles from DCD Rights. As part of the network's Mystery Mornings block, the deal includes two seasons of McCallum (9 x 90'), three seasons of Rebus (10 x 90'), drama series The Code (6 x 60'), drama series Missing (2 x 90'), and drama series The Strange Calls (6 x 30'), plus six films: The Mystery of a Hansom Cab (1 x 90'), The Poison Tree (1 x 90'), Bloodlines (1 x 90'), A Model Daughter: The Story Of Caroline Byrne (1 x 90'), Safe House (1 x 90'), and Venus & Mars (1 x 90'). The announcement was made today by Scott Woodward, EVP Programming and Production, Ovation.
ENDGAME Leads January's Top 10 New London Shows
by Marianka Swain - Dec 28, 2019
London is never short of temptations, whether splashy West End shows, epic dramas or bold fringe offerings. From a starry Beckett revival to Tom Stoppard and magical mishaps, here are some of this month's most eye-catching openings. Don't forget to check back for BroadwayWorld's reviews, interviews and features!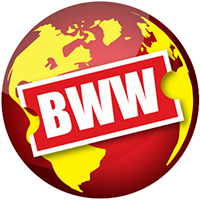 Headlong Announces Jeremy Herrin's Last Season As Artistic Director 'Ä" 2020/21
by Stephi Wild - Nov 27, 2019
Today, Headlong have announced their programme for 2020/21, the final season under current Artistic Director, Jeremy Herrin.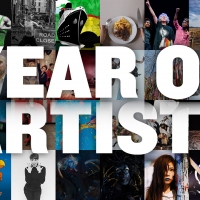 Bristol Old Vic Announces Full 2020 Programme 'Year Of Artists' Headlined By Mark Rylance
by Stephi Wild - Nov 14, 2019
Bristol Old Vic today launched its 2020 programme of work, Year of Artists a?" shining a spotlight on the role of artists in a changing world, and celebrating creativity in us all. Work from some of the most incredible talent in British theatre today (from Emma Rice, Sally Cookson, Joel Horwood and Maria Aberg) sits alongside dazzling new writers and artists (such as Ross Willis and Miranda Cromwell) and opportunities for everyone from across the region, regardless of age, experience or background, to get creatively involved.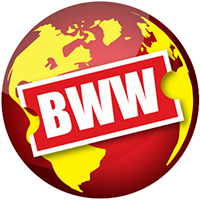 Spring 2020 Celebrates 50 Years Of Northern Stage
by Stephi Wild - Oct 10, 2019
Spring 2020 marks the start of Northern Stage's 50th anniversary year; featuring ambitious new productions made in Newcastle including stage premieres of Shandyland - originally developed through The Old Vic 12 scheme, written by Bruntwood Prize winning playwright Gareth Farr; a new theatrical version of The Ballad of Johnny Longstaff by Teesside folk trio The Young'uns, directed by Northern Stage Artistic Director Lorne Campbell; HERE - a co-production with Northern Stage associate artists Curious Monkey written by Lindsay Rodden; Northern Stage's Young Company presents the third part of their kaleidoscopic view of the state of our nation, asking Where Do We Go Now?; plus new shows from some of the UK's most exciting and innovative touring companies including Frantic Assembly, Headlong and Told By An Idiot.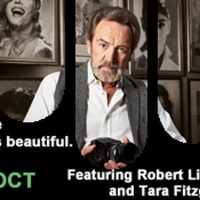 Birmingham Repertory Theatre Announces Shows For Spring 2020
by Stephi Wild - Sep 25, 2019
Birmingham Repertory Theatre has today announced a raft of shows for spring 2020. The programme precedes new Artistic Director, Sean Foley's first full season of work in autumn 2020.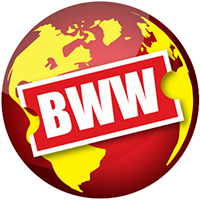 Jeremy Herrin Will Stand Down As Artistic Director Of Headlong
by Stephi Wild - Sep 11, 2019
Jeremy Herrin announced today that after 7 years as Artistic Director of Headlong he will be stepping down in 2020 to pursue a career as a freelance director. During the seven years Herrin has led the company it has experienced remarkable success with his own productions such as the ground-breaking The Nether which played at the Royal Court and in the West End; the multi-award-winning People, Places and Things by Duncan Macmillan which played at the National Theatre, on tour in the UK, in the West End and at St Ann's Warehouse; Jack Thorne and Stephen Warbeck's Junkyard on tour in the UK; James Graham's This House on tour in the UK and in the West End; and Graham's Olivier Award-Winning play Labour of Love in the West End.