Latest News on Carol Miller
Stage Credits
  [Broadway]
Original Broadway Production, 1930
Ensemble
  [Broadway]
1924
Performer
  [Broadway]
1924
Performer
  [Broadway]
1923
Ensemble
  [Broadway]
1922
Performer
  [Broadway]
Original Broadway Production, 1921
Ensemble
  [Broadway]
Original Broadway Production, 1920
Performer
  [Broadway]
1920
Performer
Stage
Performances
  [Broadway]
Original Broadway Production, 1930
Ensemble
  [Broadway]
1924
Performer
  [Broadway]
1924
Performer
  [Broadway]
1923
Ensemble
  [Broadway]
1922
Performer
  [Broadway]
Original Broadway Production, 1921
Ensemble
  [Broadway]
Original Broadway Production, 1920
Performer
  [Broadway]
1920
Performer
Carol Miller News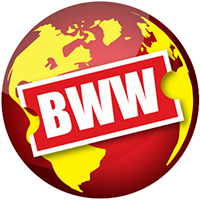 WOMEN IN ALL THEIR DIVERSTY Art Exhibition Opens December 9
by A.A. Cristi - Dec 6, 2021
The AMA | Art Museum of the Americas of the Organization of American States and the Permanent Mission of Mexico to the OAS present WOMEN IN ALL THEIR DIVERSITY.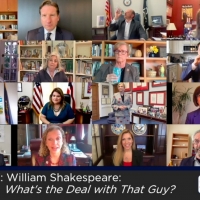 BWW Review: Will on the Hill and Far Away at Shakespeare Theatre Company
by Timothy Treanor - Jun 8, 2021
"What's past is prologue" Prospero says in The Tempest, but when the present passes into the past what's left is Will on the Hill and Far Away, the earnest and frequently successful effort by Congressmen to do Shakespeare funny. In this annual exercise, designed to raise funds for arts education, members of both Houses, as well as various other political luminaries (Washington is crawling with them), put themselves in preposterous situations which magically turn out well, just as characters in the Bard's plays often do.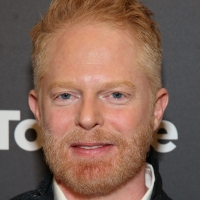 Jesse Tyler Ferguson, Renée Fleming, Phillipa Soo, Amanda Seyfried and More Join Williamstown Theatre Festival 2021 Gala
by Chloe Rabinowitz - Feb 11, 2021
Williamstown Theatre Festival announced today that the 2021 WTF Gala will take place virtually on Wednesday, April 7. The Gala will start at 7:30 PM ET, preceded by an interactive VIP pre-show for event sponsors and virtual table buyers, and will feature musical performances and special appearances from beloved friends of the Festival.
Members Of Congress Take To The Online Stage For Shakespeare Theatre Company's WILL ON THE HILL
by Stephi Wild - Aug 8, 2020
D.C.'s most popular bi-partisan event is going online - making it accessible to the entire nation! On Monday, September 14th, Members of Congress and distinguished Washington influencers from both sides of the aisle will present the Bard's take on power and policymaking in an original script.
Williamstown Theatre Festival 2020 Gala Will Feature Special Appearances By Laura Benanti, Ashley Park and More
by Chloe Rabinowitz - Nov 5, 2019
Williamstown Theatre Festival (Mandy Greenfield, Artistic Director) announced that the 2020 WTF Gala in New York City honoring Bo & Katherine Peabody will be held at Tao Downtown in New York City on Monday, February 10, 2020, and feature special appearances by Tony Award winner Laura Benanti (My Fair Lady, She Loves Me, Gypsy), Joshua Boone (Network, WTF's Artney Jackson, Actually, and Where Storms are Born), Tony Award nominee Ashley Park (WTF's Grand Horizons, Mean Girls, The King and I), and Kyle MacLachlan (a?oeTwin Peaksa??, a?oePortlandiaa??, a?oeDesperate Housewivesa??), among many others to be announced at a later date.
Eden Espinosa, Jessica Hecht, and More to Appear at Williamstown Theatre Festival Gala
by Julie Musbach - Jan 15, 2019
Williamstown Theatre Festival has announced that the annual WTF Gala will include special appearances by Eden Espinosa (WTF's Lempicka, Wicked), Tony Award nominee Jessica Hecht (WTF's The Closet, "Friends"), and 2018 Pulitzer Prize-winning playwright Martyna Majok (WTF's Cost of Living).
Dallas Theater Center Presents WHITE RABBIT RED RABBIT
by Julie Musbach - May 21, 2018
2017 Regional Theatre Tony Award Recipient Dallas Theater Center (DTC) presents White Rabbit Red Rabbit by Nassim Soleimanpour at the Dee and Charles Wyly Theatre Studio Theatre. White Rabbit Red Rabbit begins on May 30 and runs through July 1. A Pay-What-You-Can performance will be Sunday, June 3 at 7:30 p.m. Tickets are on sale now at www.DallasTheaterCenter.org and by phone at (214) 880-0202.

Photo Flash: 13th Annual OPERA NEWS Awards at The Plaza Hotel
by A.A. Cristi - Apr 23, 2018
More than 400 opera aficionados and performers – including opera stars Alice Coote, Jennifer Rowley and Laurent Naouri – were among those who attended the 13th Annual OPERA NEWS Awards at The Plaza Hotel last night.
Artists And Photographers Invited To Enter Warrington's Annual Contemporary Arts Competition
by BWW News Desk - Aug 11, 2017
Artists and photographers are being invited to enter this year's Warrington Contemporary Arts Festival Open exhibition competitions.
Carol Miller Frequently Asked Questions
How many Broadway shows has Carol Miller been in?
Carol Miller has appeared on Broadway in 8 shows.
How many West End shows has Carol Miller been in?
Carol Miller has not appeared in the West End