Latest News on Camilla Clarke:
Latest News on Camilla Clarke
Camilla Clarke News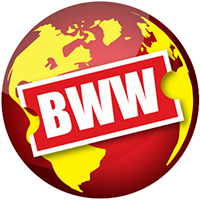 THE FAMILY SEX SHOW Announces Tour Dates
by Stephi Wild - Mar 3, 2022
From the award-winning company behind family favourite Me & My Bee comes a brand new show to tour this Spring, aiming to open up conversations for those who are curious about sex and relationships.
RED ELLEN By Caroline Bird Will Premiere at Northern Stage Before Touring
by Stephi Wild - Feb 22, 2022
A new play from multi award-winning poet and playwright Caroline Bird, Red Ellen tells the remarkable story of Ellen Wilkinson, the revolutionary Labour MP who fought with an unstoppable, reckless energy for a better world.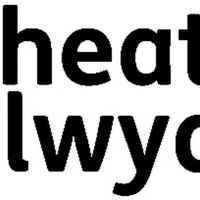 Cast Announced For World Première Production Of Tim Price's ISLA at Theatr Clwyd
by Stephi Wild - Sep 24, 2021
As the world première production of Kaite O'Reilly's Missing Julie opens at Theatr Clwyd, Artistic Director Tamara Harvey and Executive Director Liam Evans-Ford today announce the cast for the world première production of Tim Price's Isla.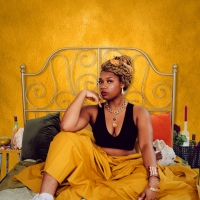 Soho Theatre Presents Jasmine Lee-Jones's CURIOUS
by Stephi Wild - Aug 12, 2021
curious is Lee-Jones' second play following her critically-acclaimed seven methods of killing kylie jenner (Royal Court), for which she won the Evening Standard Award 2019 and Critics' Circle Theatre Award for Most Promising Playwright. Set against the sprawling backdrop of urban London across centuries, curious is a frank, funny and moving excavation of the lives of two actresses who are young, Black, queer and trying to find out who they are.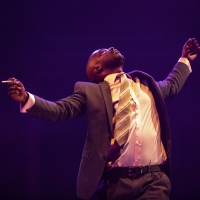 BWW Review: OUTSIDE, Orange Tree Theatre Online
by Aliya Al-Hassan - Apr 16, 2021
Following on from the Orange Tree's successful debut into the world of theatrical streaming with Inside, comes Outside: a premiere of three plays from new and established artists. The concept of inside and outside has been questioned by everyone over the last year. For many, being outside represents freedom, space and air. For others, it represents uncertainty and a sense of not belonging.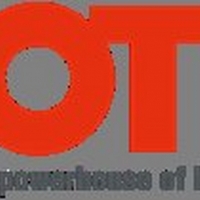 Full Cast and Titles Announced For OUTSIDE 'Ä" the Second Installment of INSIDE/OUTSIDE
by Stephi Wild - Apr 6, 2021
Following the success of Inside, streamed last month and watched by audiences around the world, Orange Tree Theatre today announces the full cast and titles for Outside 'Äď the second instalment of Inside/Outside.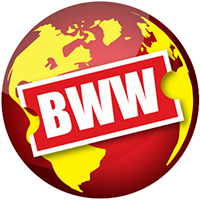 Cast, Creatives and Orchestra Partners Announced For NHO 2021 Summer Festival
by Stephi Wild - Mar 4, 2021
The glorious music of La traviata will be brought to life by orchestral partner Manchester Camerata who were due to work with Nevill Holt Opera for the first time in 2020.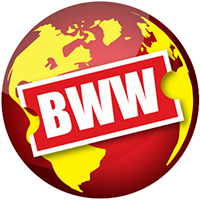 Full Casting Announced For UK Premiere Of Kate Attwell's TESTMATCH At The Ustinov Studio
by Stephi Wild - Feb 28, 2020
Theatre Royal Bath Productions and English Touring Theatre today announce full casting for the UK premiere of Testmatch, a fast-paced, study of sport, gender politics and the legacy of colonialism, by emerging playwright Kate Attwell which runs at Bath's Ustinov Studio from 2 April to 9 May 2020. Testmatch is directed by Nicole Charles (Emilia, The Merry Wives of Windsor) with an all-female cast starring Komal Amin, Subika Anwar-Khan, Bessie Carter, Sally Messham, Lotte Rice and Tripti Tripuraneni. The production includes Set and Costume Design by Camilla Clarke, Lighting Design by Jess Bernberg and Sound Design by Max Pappenheim.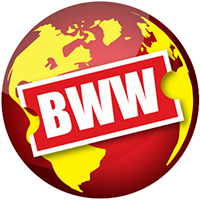 English Touring Theatre Announce 2020 Programme
by Stephi Wild - Feb 28, 2020
This year begins with the UK première of Kate Attwell's Testmatch, a co-production with Theatre Royal Bath exploring power, history, colonialism, gender and sexuality a?" all through the lens of women's cricket. The creative team, today announced, includes Nicole Charles (Director), Camilla Clarke (Design), Jess Bernberg (Lighting Design), Max Pappenheim (Sound Design), Chris Whittaker (Movement Director), Amy Ball (Casting Director) and Aysha Kala (Assistant Director). Charles directs Komal Amin, Subika Anwar-Khan, Bessie Carter, Sally Messham, Lotte Rice and Tripti Tripuraneni.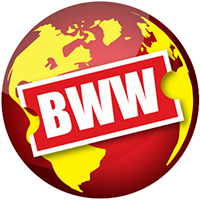 English National Opera Announces ENO Studio Live Productions For Spring 2020
by Stephi Wild - Dec 16, 2019
English National Opera (ENO) today announces two ENO Studio Live productions for spring 2020 a?" a new production of Judith Weir's Blond Eckbert, and the first revival of Jonathan Dove's The Day After.