Latest News on Brian Duffy:
Latest News on Brian Duffy
Brian Duffy News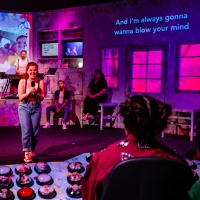 Review: PERFECT SHOW FOR RACHEL, Barbican Theatre
by Paige Cochrane - Nov 21, 2022
This is a theatrical experience unlike any other, crafted with accessibility at the helm. The framework of each unique production is built around empowering disabled people's autonomy; Rachel has every freedom available to her as both cast and audience await her next creative decision.
Modern Rocks Gallery Announces DAVID BOWIE: STARMAN Exhibition With Opening Reception Friday, November 11
by A.A. Cristi - Oct 27, 2022
East Austin-based Modern Rocks Gallery announces their latest exhibition, "David Bowie: Starman," featuring a collection of rare David Bowie prints spanning the prolific artist's career. Steven Walker, owner of Modern Rocks Gallery, curated the exhibition which features many of Bowie's most iconic shots, including album covers, obtained directly from the photographers themselves.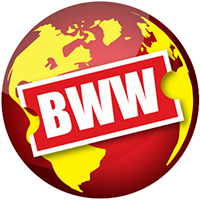 Award-Winning Theatre Company Zoo Co Presents World Premiere Of PERFECT SHOW FOR RACHEL
by A.A. Cristi - Oct 14, 2022
The Barbican presents the world premiere of Perfect Show for Rachel by Zoo Co in The Pit this November. In this experimental show Rachel, a learning disabled artist, has the power to lead the creation of her 'perfect show'. Zoo Co are joint winners of The Oxford Samuel Beckett Theatre Trust Award with HighRise Entertainment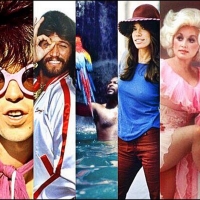 Modern Rocks Gallery to Present Exhibition and First Solo Show for Rock 'n' Roll Photographer Ed Caraeff in October
by Chloe Rabinowitz - Aug 16, 2022
Modern Rocks Gallery has announced a brand new exhibition and the first solo show for photographer Ed Caraeff opening Thursday, Oct. 6, 2022 at the East Austin gallery.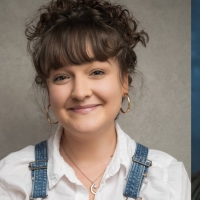 Cast Announced For Sheffield Run And UK Tour Of MUCH ADO ABOUT NOTHING
by Aliya Al-Hassan - Jul 22, 2022
The lead cast members and creative teams have been announced for the Sheffiled Theatres' production of William Shakespeare's well-loved comedy Much Ado About Nothing, co-produced with Ramps on the Moon, which will open at the Crucible this September before embarking on a UK Tour.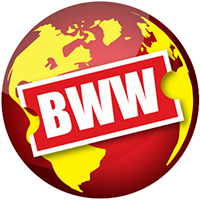 VAULT Festival Returns For 10-Year Anniversary With Biggest Programme To Date
by A.A. Cristi - Nov 3, 2021
--It's bigger, it's bolder, it's back; VAULT Festival will return from 25th January – 20th March 2022, celebrating its 10th anniversary with its biggest programme to date.  Produced by VAULT Creative Arts, VAULT Festival is one of the largest curated arts festivals in the world and the largest in the UK. In 2022, the festival will feature over 600 shows of the best new theatre, comedy, immersive experiences, cabaret, live performance, and late-night events from the brightest and boldest artists of our time. 
David Bowie World Fan Convention Comes to Liverpool In 2022
by A.A. Cristi - Jun 16, 2021
Liverpool, UK will host the David Bowie World Fan Convention, taking place across multiple venues in the city between Fri 17 – Sun 19 June 2022. Some of the highest-profile collaborators and friends of the immeasurably influential, yet private musician are already confirmed to attend.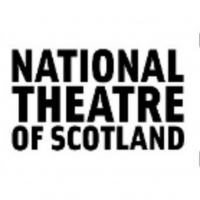 National Theatre Of Scotland Announces New Scenes For Survival Films, First BBC Scotland Broadcasts and iPlayer Releases
by Stephi Wild - Jul 30, 2020
Scenes for Survival, the ongoing digital project created by the National Theatre of Scotland, continues to entertain audiences with new weekly releases across BBC and National Theatre of Scotland online platforms.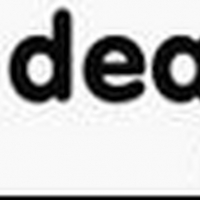 Deafinitely Theatre Launches Deafinitely Digital
by Stephi Wild - Apr 15, 2020
Deafinitely Theatre today announce Deafinitely Digital with a selection of their critically acclaimed past productions available online to watch for free between April and June in a mission to bring theatre to people at a time when accessing live performance is not possible.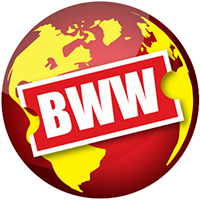 Deafinitely Theatre And New Diorama Theatre Announce Events To Accompany 4.48 PSYCHOSIS
by Stephi Wild - Oct 3, 2018
Deafinitely Theatre today announce a series of events to complement the run of Paula Garfield's critically acclaimed production of Sarah Kane's award-winning play 4.48 Psychosis. This gives the audience a unique opportunity to hear discussions on various topics related to the play and to participate in Q&A sessions with the director, members of the cast, academics and deaf people.
Brian Duffy Videos