Latest News on Brandon Bain
Brandon Bain News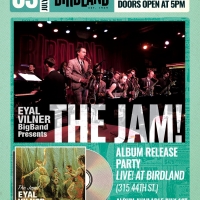 Review: EYAL VILNER BIG BAND - THE JAM! ALBUM RELEASE EVENT at Birdland by Guest Reviewer Andrew Poretz
by Stephen Mosher - Jul 12, 2022
Theater Pizzazz reviewer and jazz devotee Andrew Poretz joins Broadway World Cabaret for the night, as he covers the album release party for JAM!, the new CD from the Eyal Vilner Big Band.
Eyal Vilner's New Record, 'The Jam!' Released Today and Album Release Concert Announced At Birdland Jazz Club
by Grace Cutler - Jul 1, 2022
The Jam!, the latest sparkling release from the Eyal Vilner Big Band is out today. Multi-instrumentalist Vilner, founder and leader of one of New York's finest large ensembles, takes direct inspiration from New York's swing dance renaissance, presenting a selection of vibrantly swinging originals that further cement his status as an innovative voice on the modern day big band scene.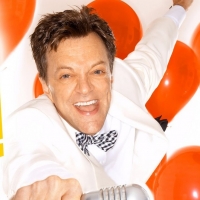 VIDEO: Watch Mike Wartella, Jeremy Stolle & More on Jim Caruso's Pajama Cast Party- Live at 8pm!
by Jim Caruso - Mar 1, 2021
Jim Caruso's Cast Party is a wildly popular impromptu open mic/variety show that's been taking place on the Birdland stage every single Monday night since 2003! Think 'American Idol' meets 'The Tonight Show.'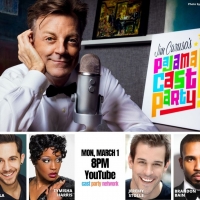 BWW Previews: March 1 PAJAMA CAST PARTY Features Cast of Magnificent Music Makers
by Stephen Mosher - Feb 24, 2021
With forty six episodes of PAJAMA CAST PARTY under his belt, Jim Caruso shows no signs of slowing down, as his guest lists continue to impress.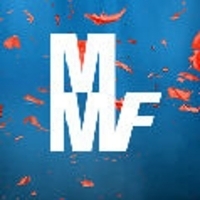 Full Lineup Of Lincoln Center Summer Events Announced!
by A.A. Cristi - Jun 17, 2019
Summer at Lincoln Center is a time-honored New York tradition, bringing people from all walks of life together to experience a multitude of music, dance, and drama across the entire campus.
Photo Flash: Dave Koz, Christina Bianco, and More Take the Stage at Birdland
by BWW News Desk - Aug 21, 2017
On Monday, August 14, Jim Caruso's Cast Party at Birdland was the place for an enormous variety of musical talent, with Caruso hosting, Billy Stritch accompanying on the eighty-eights, and the Cast Party Symphony Orchestra (Steve Doyle on bass and Daniel Glass on drums). 
Jazz Journalists Association Honors Chicago Writer/Broadcaster Neil Tesser
by BWW News Desk - Jun 19, 2015
Neil Tesser, a Chicago-based jazz journalist, broadcaster, author, educator, former chair of the board of trustees of the National Academy of Arts and Sciences (NARAS) and current board member of the Jazz Journalists Association, was honored with the JJA's 2015 Lifetime Achievement in Jazz Journalism Award on Tuesday, June 16 at a cocktail reception at the Blue Note Jazz Club in New York City. Tesser's Award topped 2015 JJA Jazz Awards for excellence in media, winners of which were announced at the party.
Photo Coverage: Jessye Norman, Vivian Reed, KT Sullivan at Requiem Mass for Jean-Claude Baker
by Stephen Sorokoff - Feb 1, 2015
Some of the best musical experiences have taken place in houses of worship. Sadly, Holy Cross Church in Times Square was the location of such an occurrence on Saturday as a Requiem Mass for Jean-Claude Baker who committed suicide on January 15th 2015 was held at the historic church. The Romanesque Revival style building was constructed in 1870 and is the oldest building on 42nd Street. BroadwayWorld brings you photos of the performances below!